NYSVARA Pulse Check 2020 Went VIRTUAL
By CHELLE CORDERO, Correspondent | September 12, 2020 | NEW YORK
Story No. 091320100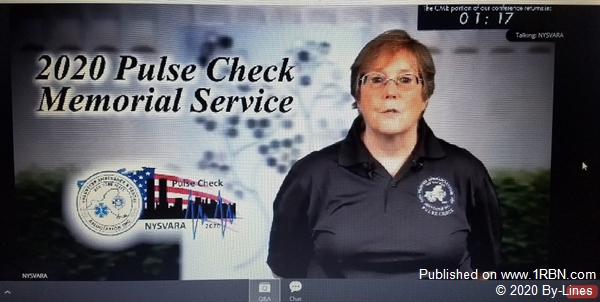 Photo by By-LinesTeresa A. Hamilton, NYSVARA Executive Vice President & Conference Chair conducts the annual Pulse Check Memorial Service online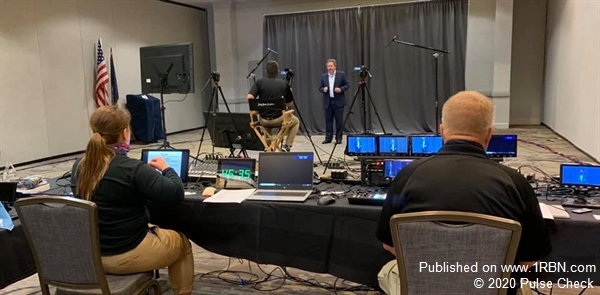 Photo by Pulse CheckThe first presentation of the day, Scot Phelps gave the keynote presentation, "The Future of EMS"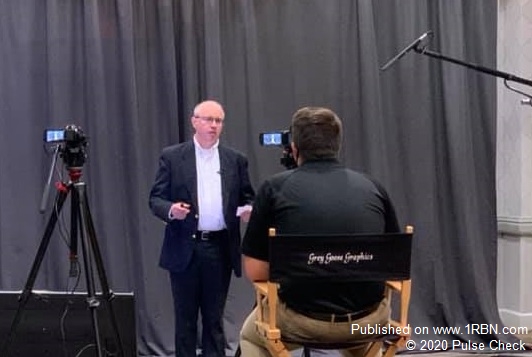 Photo by Pulse CheckJoel Warden spoke about Medical Ethics in the context of pre-hospital Emergency Care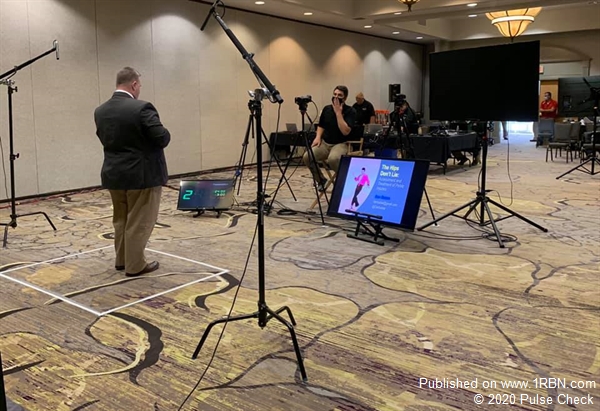 Photo by Pulse CheckHow it looked from the presenter's view. Don Batsie gave his lecture about managing pelvic injuries.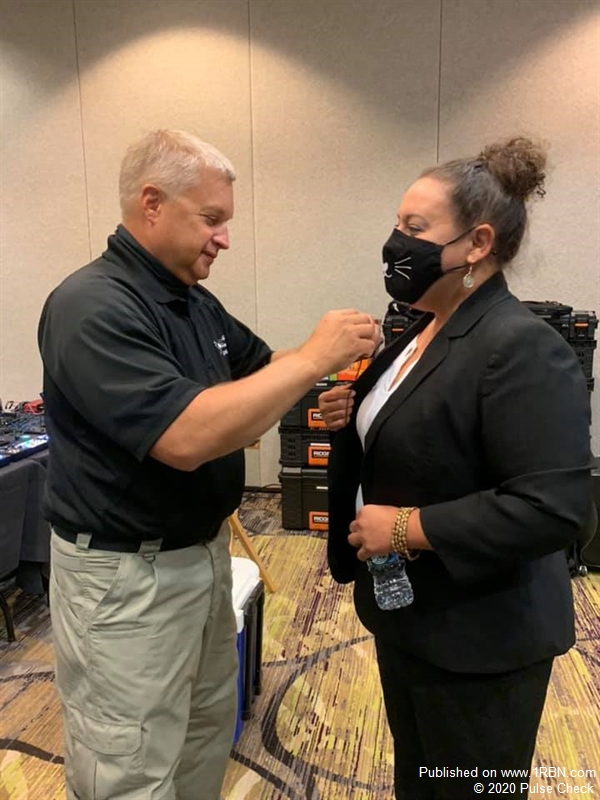 Photo by Pulse CheckJennifer Salomon gets mike'd up before her presentation about patients and cannabis use.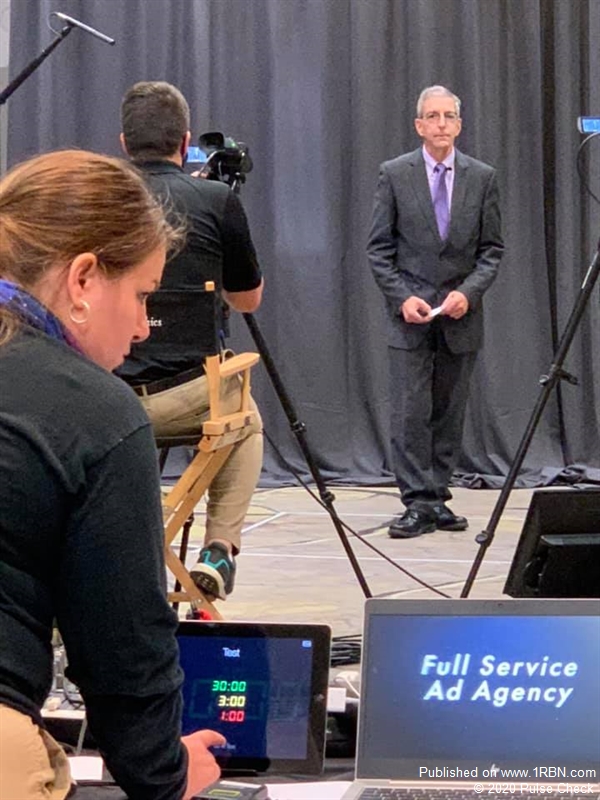 Photo by Pulse CheckMike McEvoy gave his presentation about the CPAP Tips and Tricks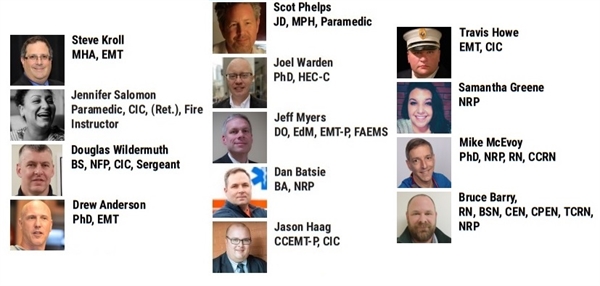 Photo by By-LinesThe Pulse Check presenters brought years of experience with them.

Like so many areas of our lives in the past few months, we've had to adjust to social distancing and COVID era precautions… and this certainly presented a challenge for the NYSVARA organizers of Pulse Check 2020. But they really stepped up and still made it happen in a big way!

According to Teresa A. Hamilton, NYSVARA's Executive Vice President and Pulse Check Conference Chair, they realized as far back as March "the significant influence of the pandemic on large gatherings" and knew their conference was in serious jeopardy. "Following several calls with our conference committee, education committee and Grey Goose Graphics-our production company we made the decision to go virtual the first week of June". For decades the conference had only been an in-person event.

There were concerns about changing the format so drastically noting that a lot of the attraction of previous conferences was the face-to-face interaction and networking. "Going Virtual required several changes in programming which our production company was instrumental in helping us re-format the conference which typically is held over a four-day period into a single day virtual event. We immediately recognized that many people are already 'Zoomed Out' and the event would have to be formatted to keep viewers' attention." Ms. Hamilton explained, "Outside of the educational component, many activities such as our banquet, youth drill competition and our youth workshop and vendor displays were eliminated from the event. However we did have some steadfast vendors who supported our conference with sponsorships."

Calling their educational team "an awesome collective of the best-of-the-best" she explained how their presenters "all stepped up without hesitation" and modified where needed to fit into the new format. The presenters came from backgrounds which included decades of EMS, healthcare, first-response experience and multiple degrees. Participants got to learn from highly skilled clinicians and educators which included, Scot Phelps, Joel Warden, Jeff Myers, Dan Batsie, Jason Haag, Steve Kroll, Jennifer Salomon, Douglas Wildermuth, Drew Anderson, Travis Howe, Samantha Greene, Mike McEvoy, and Bruce Barry.

The First-Ever-Virtual-Pulse-Check conference was held Saturday, September 12 via ZOOM and was televised from the Albany Marriot under the direction of John Hussar of Grey Goose Graphics Production Company and Management team. More than 600 participants registered from across New York State and took advantage of the education and CMEs provided. The committee also agreed that "that with many families financially impacted by the pandemic, this is the year that NYSVARA and the event sponsors give back to our EMS community" and the event was offered at no cost to the attendees.

The event opened with the Keynote address 'The Future of EMS' presented by Scot Phelps, JD, MPH, Paramedic Director, and Paramedic Emergency Health Science Degree Program Union County College. Several topics followed and included highly informative and very relevant topics such as: EMS Agency Collaboration; Pelvic Injuries; Facial Trauma; Continuity of Agency Operations; Patients and Cannabis; Trauma, and the Secondary Effects of Danger in EMS; Conflict Resolution; Mental Status Exams; Vascular Zebras; ETOH Patients; CPAP Tips; Human Trafficking; and Pediatric Respiratory Failure. The program also presented the annual awards ceremony and memorial service by prerecording presentations and webcasting those videos during the lunch break and immediately following the afternoon educational session.


The 2020 sponsors that helped to make this unique conference available included: ProClaim - EMS Solutions & Billing; E5 Support Services, LLC; Elmont Fire Department; Good Samaritan Hospital; Grey Goose Graphics, LLC; Huntington Community First Aid Squad; Middle Island Fire Company; NYSVARA DISTRICT 1; NYSVARA DISTRICT 7; NYSVARA DISTRICT 12 Instructors; Public Safety Check by g3Coding; Quick Med Claims; SeniorCare EMS; Tour 3 Systems; and Second Chance Safety LLC. The Pulse Check Committee and Grey Goose Graphics created a format that facilitated "commercial breaks" to provide significant sponsor exposure.

Theresa said that discussions are already underway for Pulse Check 2021 and there is consideration being given to the possibility of a hybrid or virtual component. There will be many decisions to be made, but this year's program has already proven to be a huge success.

This article is a direct street report from our correspondent and has not been edited by the 1st Responder newsroom.