Monrovia Fire & Rescue Fire Prevention Week Open House.
October 15, 2022 | CALIFORNIA
TIM MACIAS, Senior Correspondent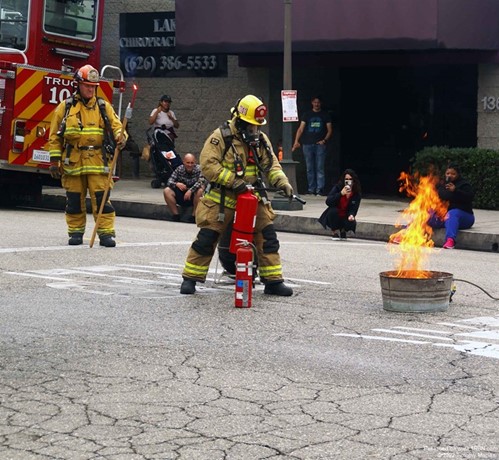 Photo by Timothy Macias.Monrovia Firefighter Brian Cofield showing how to knock down a small fire with a Fire Extinguisher.
Photo by Timothy Macias.Carved and decorated pumpkins on display and ready to be judged.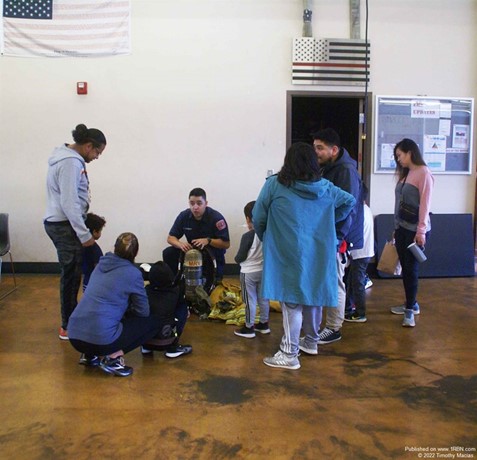 Photo by Timothy Macias.A Monrovia Fire Cadet shows off his turnouts and SCBA to curious visitors.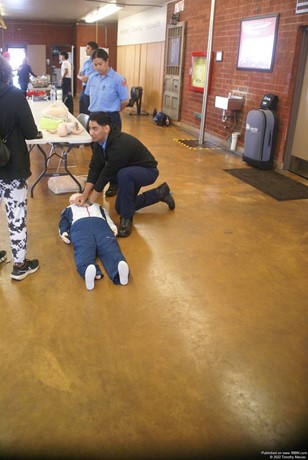 Photo by Timothy Macias.A Monrovia Fire Explorer shows how to properly and effectively perform hands only CPR.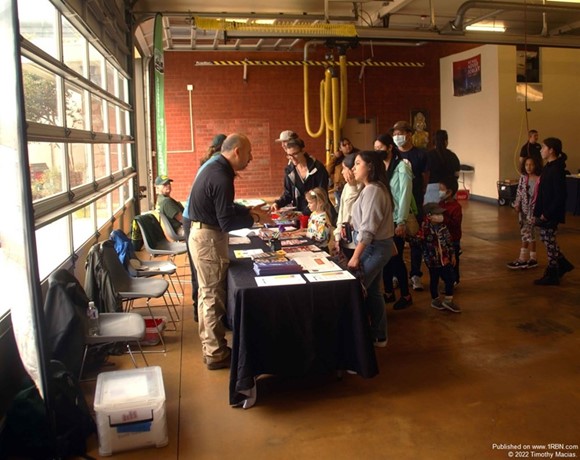 Photo by Timothy Macias.Monrovia Residents receiving valuable Fire Safety and Disaster preparedness tips and information.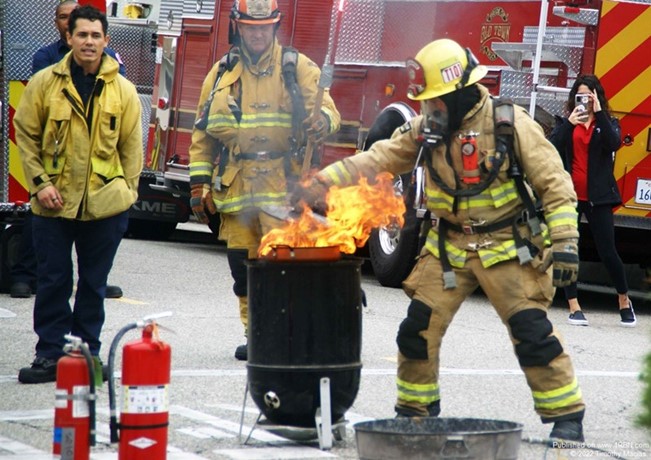 Photo by Timothy Macias.Firefighter Brian Cofield shows how to handle and safely extinguish a stove top grease fire.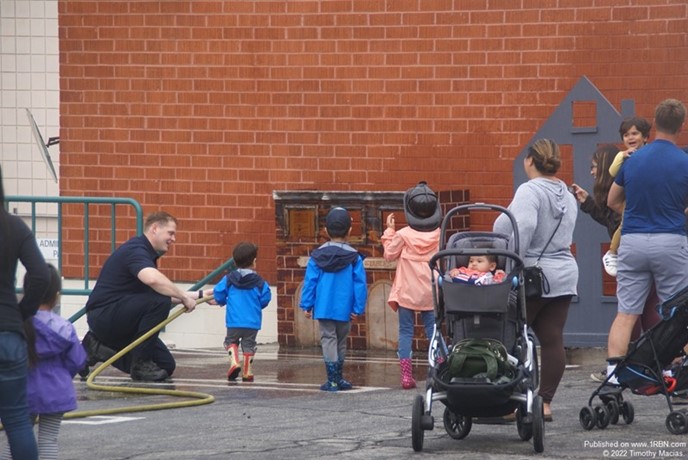 Photo by Timothy Macias.A Monrovia Fire Cadet assisting a Future recruit during the Jr Firefighter Chalenge course.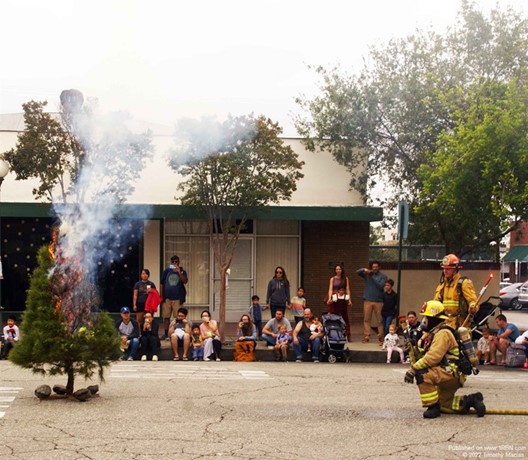 Photo by Timothy Macias.Firefighter Brian Cofield prepares to knockdown the semi engufled Christmas Tree.
This article is a direct street report from our correspondent and has not been edited by the 1st Responder newsroom.
Monrovia, CA. As Fire Prevention week draws to a close the Monrovia (CA) Fire & Rescue Dept opened the doors of Fire Station 101 and invited the public in for its annual Fire Prevention Week Open house. On a grey drizzly Saturday morning a large crowd of residents made their way to Station 101 where they were treated to free hot dogs, chips and bottled water. Those in attendance were given out raffle tickets to use in judging pumpkins carved by Firefighters themselves with the tickets being used for a drawing for one lucky resident to take home one of the pumpkins.

In attendance were Officials from the American Red Cross passing out information on how to prepare and what to do before, during and after a disaster, Monrovia Community Emergency Response Team members (CERT) were on hand providing residents with disaster information and a chance to sign up for upcoming CERT and Business Emergency Response Team (BERT) training, representatives from Listos California a division of the California Office of Emergency Management were on hand to provide disaster preparedness materials in Spanish.
Monrovia Fire explorers were on hand providing free hands lessons in hands only CPR for both adults and children and how to handle pediatric choking incidents.

For the children in attendance they got a chance to test their skills on the always popular Junior Firefighter challenge course, A challenge course simulating the fireground activities of a Firefighter downsized just for kids.

The day's events were capped off with several life fire demonstrations ranging from how to handle small stove top fires, Proper use and deployment of a fire extinguisher and finally even with Christmas still a month and a half Monrovia Firefighters concluded things by extinguishing a dry Christmas tree.

The Fire Prevention week open house was a great success, Residents had a great time learning about fire safety and disaster preparedness, The children loved going through the Junior Firefighter challenge and after a two year hiatus due to COVID-19 restrictions Firefighters were thrilled to once again welcome the public back to the Fire Station.