Fairview Firefighters Honor a 9-11 Hero
By RON JEFFERS, New Jersey Editor | September 22, 2020 | NEW JERSEY
Story No. 092420101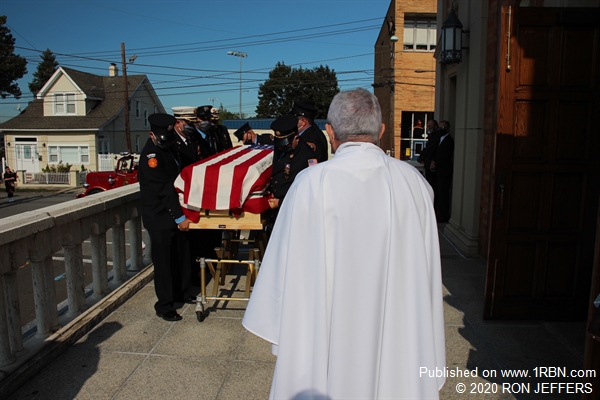 Photo by RON JEFFERSThe remains of Fairview Firefighter Cliff Russell arrives at Our Lady of Grace Church, September 22nd.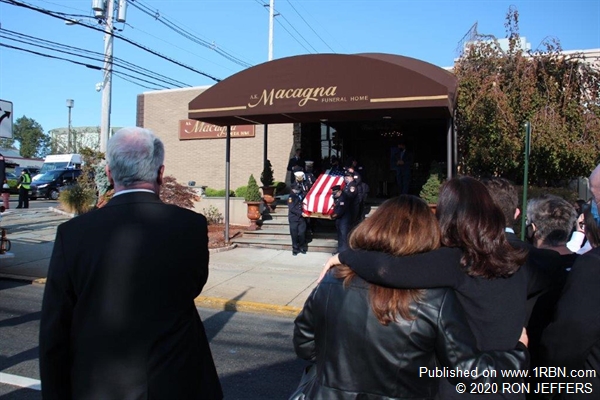 Photo by RON JEFFERS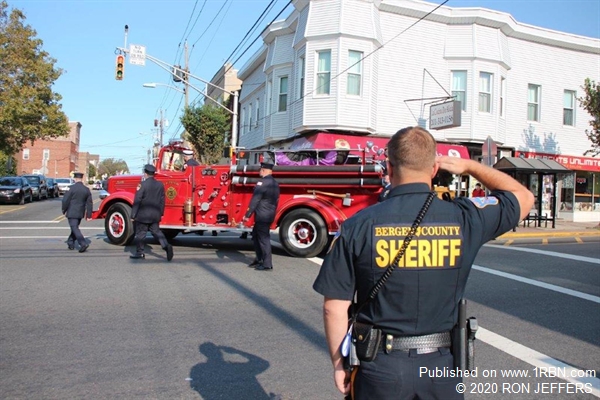 Photo by RON JEFFERS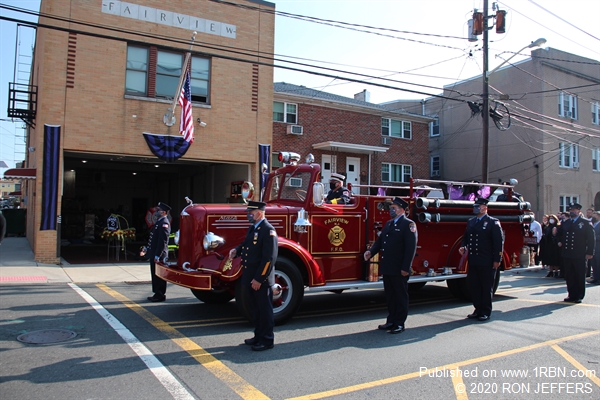 Photo by RON JEFFERS The funeral procession stopped at the Walker Street firehouse for a memorial in Firefighter Russell's honor.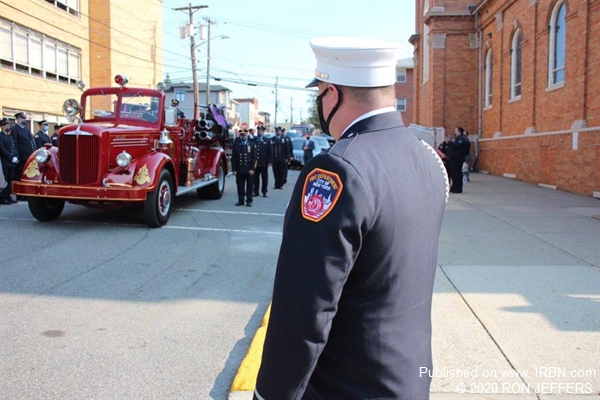 Photo by RON JEFFERS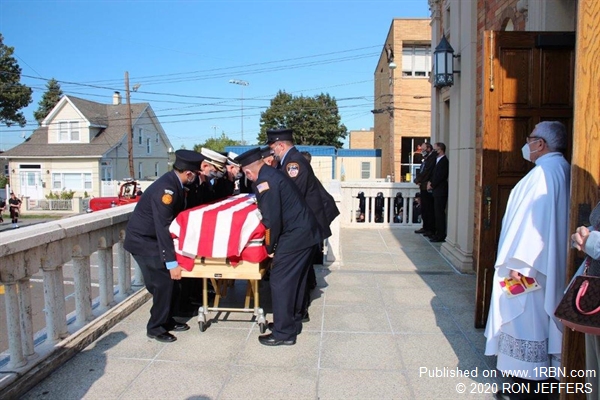 Photo by RON JEFFERS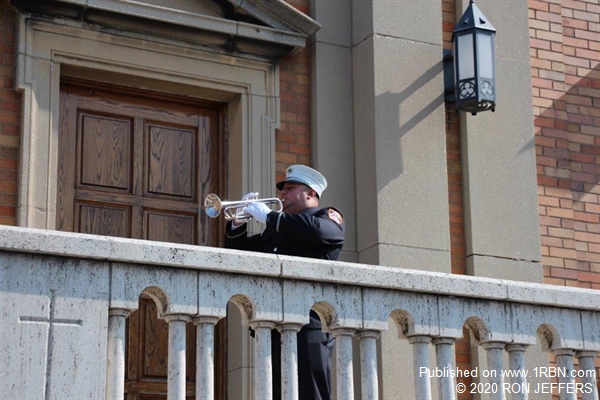 Photo by RON JEFFERS
Fairview, N.J - Borough volunteer Firefighter Clifford W. Russell responded to the World Trade Center after the 9-11 attacks on our country. As he did in Fairview, he was there to assist and protect others.

Firefighter Russell assisted in the recovery effort on "the pile" at the South Tower, on September 12th and 13th, 2001. In September, 2020, he lost his battle with 9-11 related cancer.

On the morning of September 22nd, local and area firefighters assembled at Macagna Funeral Home to pay tribute to another victim of 9-11. Members of the FDNY assisted in funeral preparations and joined their New Jersey firefighters in paying their respect to Firefighter Russell.

Russell was a member of Engine Co. 3, on Walker Street. His flag covered casket was placed on former Engine 3's fully restored 1945 Mack pumper. This beautiful piece of apparatus was supplied, and driven, by its owner, retired Teaneck Lt. Tim Moots.

Firefighters, and the Bergen County Firefighters Pipe Band marched down Anderson Avenue and stopped at the Walker Street firehouse. There, Ex-Chief Pat Buglione offered a tribute to Russell and firefighters in general. A bell was tapped representing the last alarm. The procession then proceed to Our Lady of Grace Church, a few blocks away.

Another brave first responder, who didn't think twice about helping others at the Towers, has left us.

Never Forget.

This article is a direct street report from our correspondent and has not been edited by the 1st Responder newsroom.