Alliance Pump-In draws large crowd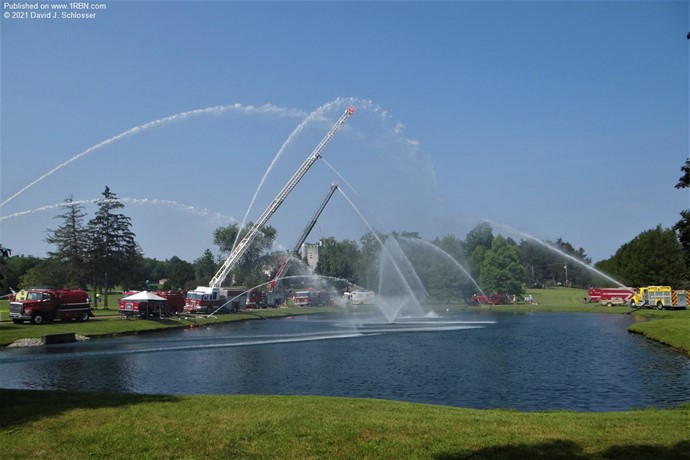 Photo by David J. SchlosserA view of the pond at the Glamorgan Castle.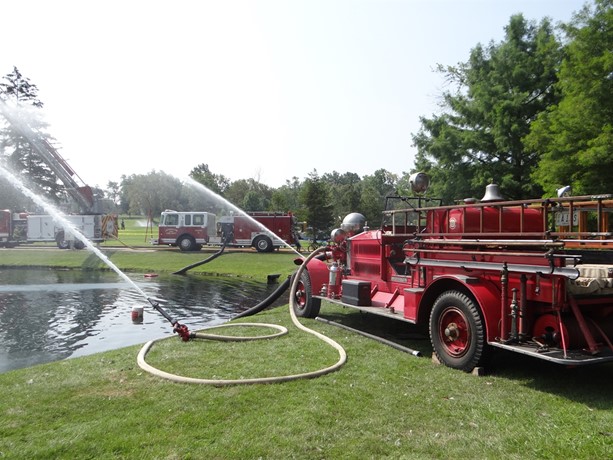 Photo by David J. Schlosser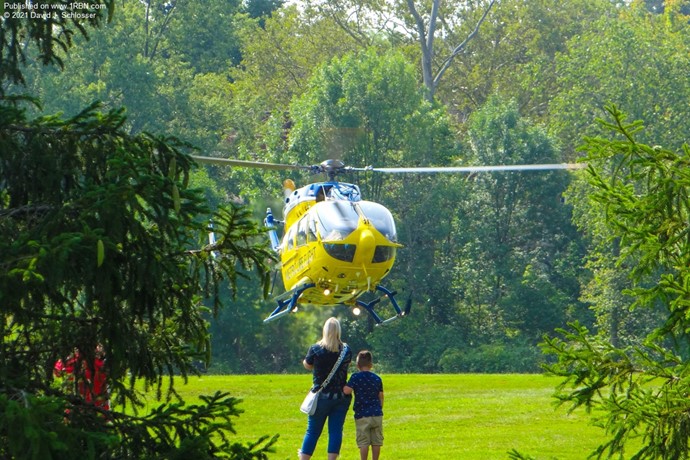 Photo by David J. SchlosserMetro Life Flight Arrival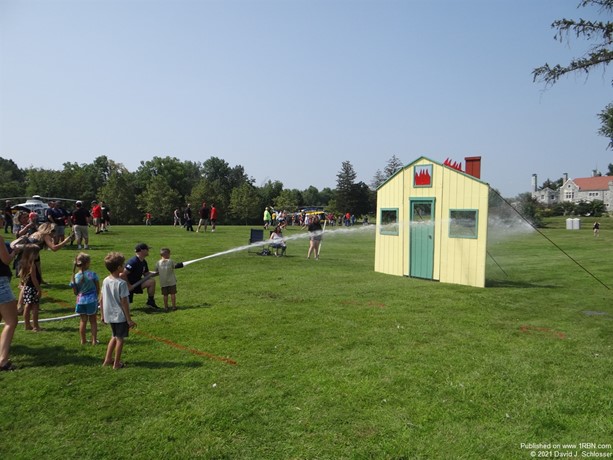 Photo by David J. SchlosserFuture Firefighters in training.
Photo by David J. SchlosserStat Medivac Arrival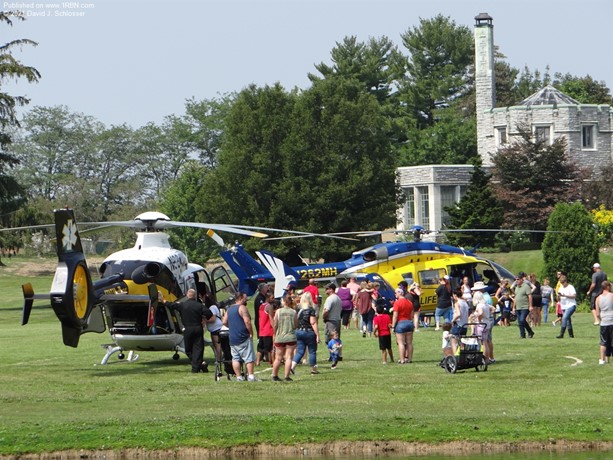 Photo by David J. Schlosser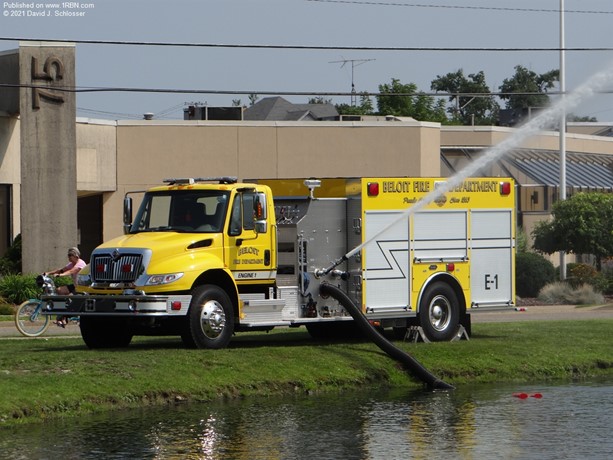 Photo by David J. SchlosserBeloit VFD E-1 in action.
Photo by David J. Schlosser
This article is a direct street report from our correspondent and has not been edited by the 1st Responder newsroom.
Alliance, OH – The Alliance Pump-In returned to the grounds of the Glamorgan Castle after a one-year absence due to COVID-19 on August 9th with several hundred people turning out to enjoy a picture-perfect day. There were fire trucks and plenty to see and do at the 36th Annual Pump-In which is sponsored by the Alliance Firefighters Local 480 and was the kick-off event for the week-long Alliance Carnation Festival.

The oldest unit on display was brought by Ted Elder and family. Ted displayed the pumping capabilities of his 1925 Ahrens Fox 750-GPM Pumper, which previously served Dover, Ohio. Other classic trucks present was the former Lisbon Volunteer Fire Department 1983 Kenworth/FMC 1000/750 Pumper and Steve Clark's 1976 Dodge/FMC mini pumper that came from the Clark VFD of Clark, Pennsylvania.
There were a couple surprises this year, including Washington Township's 2019 KME Panther Rescue-Pumper which missed the 2019 Pump-In by two-weeks had to wait until this year to bring it to the muster. Washington Township also brought their 1995 Ford/Badger 2000-galon tanker as well as their side-by-side mini- brush truck. Other Department's that participated included, the Beloit VFD, Damascus Fire Department, Lexington Twp. Fire Department, Marlboro Twp. Fire Company, Sebring Fire Department, as well as apparatus from the Alliance Fire Department. The Stark FD Rehab Unit (FDRU) displayed several of their units and provided rehab services for firefighters and guests who needed a break from the heat and sun.

Other events that took place over the course of the day included timed firefighter relays, extrication demonstration by the Alliance Fire Department, and a water barrel tournament. Also present was a plywood house that allowed children to knock down flames with an attack line. A grand fire truck parade kicked off at 1:00 P.M., and the afternoon's activities included an exciting and spirited water barrel completion. This year was noteworthy because helicopters from Stat Medivac and Metro Life Flight flew in for the event and allowed visitors to explore their birds.
The Alliance Pump-In is traditionally held in early August, in conjunction with the Alliance Carnation Festival. The Muster kicks off the week-long event, which includes a rib burn-off, balloon launch, concerts, beauty pageant, fashion show, golf tournament, road races, carnival rides and the Carnation Festival Grand Parade.