Orrvile Fire Department updates fleet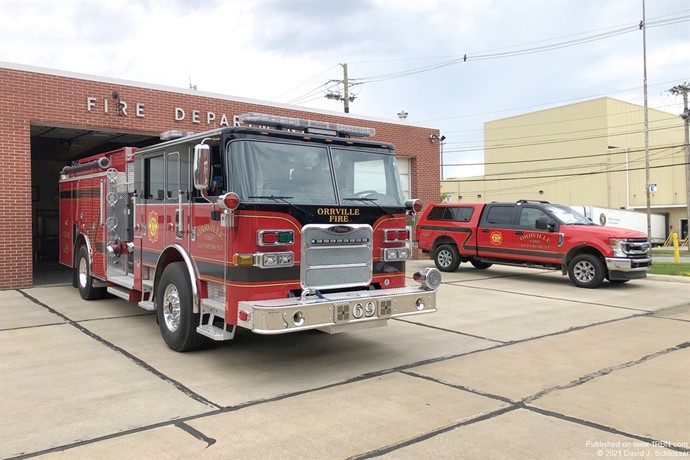 Photo by David J. SchlosserE-69 and U-611 sitting in front of the Orrville fire station sporting the department's new paint scheme.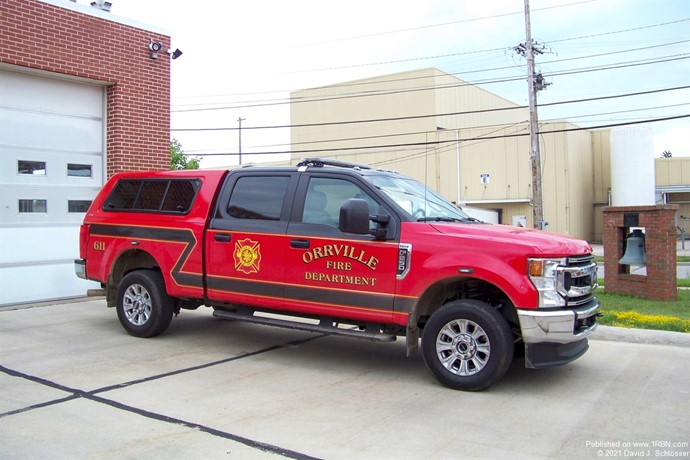 Photo by David J. SchlosserU-611 is a 2021 Ford F-250 4x4 that runs as second piece EMS unit and serves as the department's utility truck.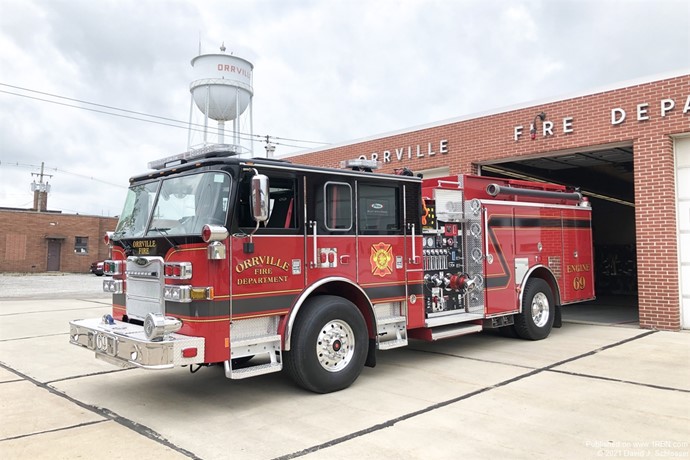 Photo by David J. SchlosserE-69 is Orrville's new 2020 Pierce Arrow XT 1500/750/30a first-out pumper.
This article is a direct street report from our correspondent and has not been edited by the 1st Responder newsroom.
ORRVILLE – So far, 2021 has been an epic year for the Orrville Fire Department with delivery of two new trucks and order for two Lifeline ambulances that will be delivered later this year. Another noteworthy event for the Orrville Fire Department is the return of red trucks after a 40+ year run of purchasing white trucks. These are the first new trucks ordered since the installment of Chief Chris Bishop in 2017, and with a new chief, a new era has begun with the Chicago style black over red paint scheme.

E-69 is 2020 Pierce Arrow XT that was delivered in March and features 1500gpm Waterous fire pump with 750-gallon tank , and 30-gallon Class-A foam cell. E-69 replaces a 1984 Pierce Arrow that was recently sold after 37-years of service. U-611 is a 2021 Ford F250 4x4 Super-Duty truck outfitted locally with an ARE truck cap and custom LED warning light/siren package installed by Vehicle Solutions Emergency Equipment. U-611 was obtained through a Coronavirus relief grant and runs as a chase medic unit on EMS calls.

The fire departments trace its roots back to 1855 when residents formed a bucket brigade and banded together fight fires. In 1872 the Dot Engine Company was formed and renamed in 1974 as the Monitor Fire Company. The fire department evolved over the years from a bucket brigade to steam pumpers and eventually motorized apparatus. Today the fire department operates with a full-time chief and 25 paid on-call firefighters and officers operating out of two stations.