Early morning structure fire destroys abandoned Monrovia home.
July 11, 2023 | CALIFORNIA
TIM MACIAS, Senior Correspondent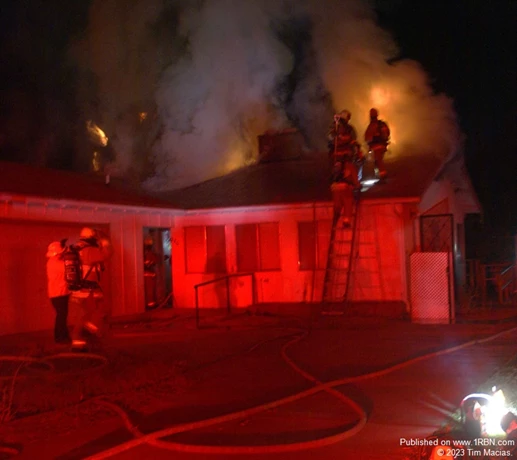 Photo by Tim Macias.Fire through the roof.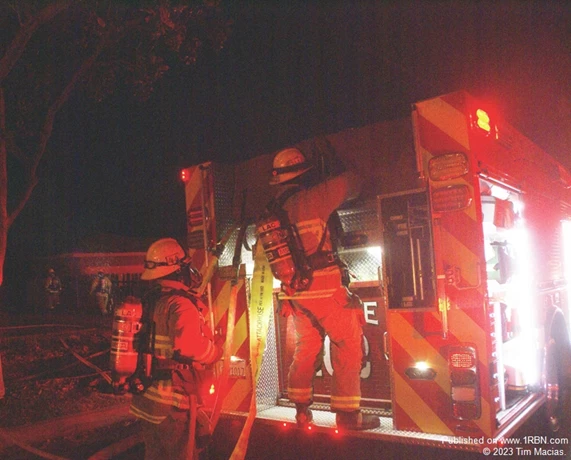 Photo by Tim Macias.Firefighter's from Los Angeles County FD Engine 244 preparing to stretch a line.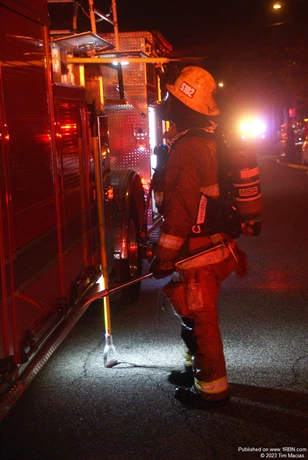 Photo by Tim Macias.Squad 102 Firefighter-Paramedic Angel Arroyo deploying a pike pole from Truck 101.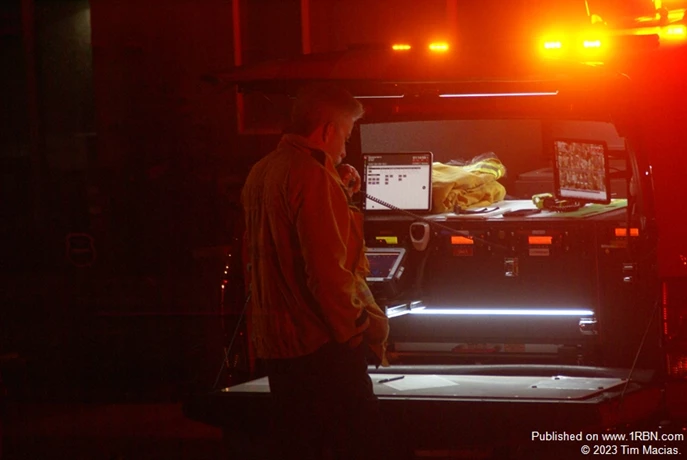 Photo by Tim Macias.Division Chief Shawn Morton at the Command Post.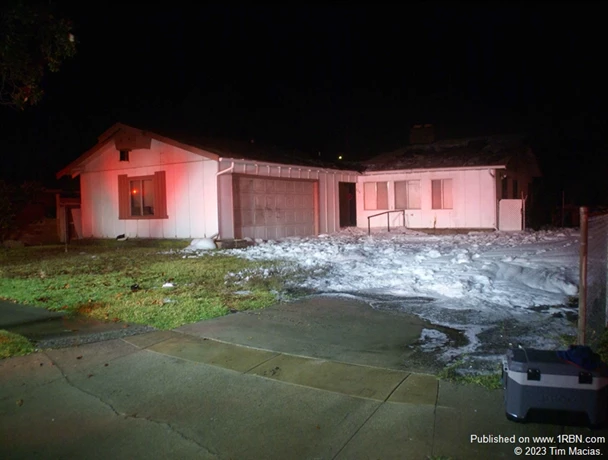 Photo by Tim Macias.Aftermath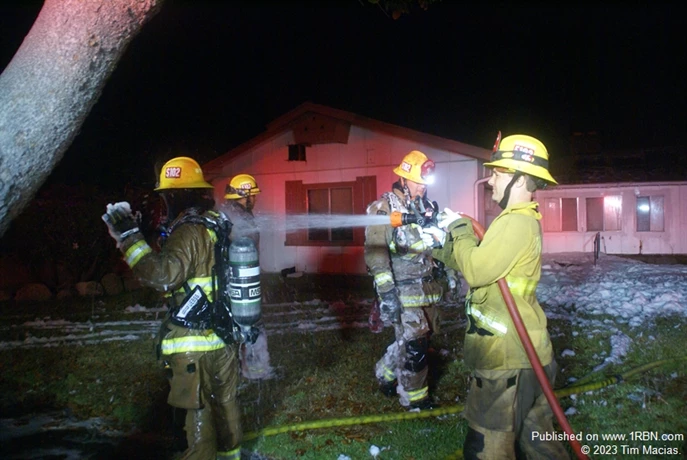 Photo by Tim Macias.Crews undergoing a decontamination wash upon overhaul completion.
This article is a direct street report from our correspondent and has not been edited by the 1st Responder newsroom.
(Monrovia, CA) Shotlry before 1AM on Monday July 10th 2023, Units from the Monrovia (CA) Fire Dept along with units from the Arcadia (CA) Fire Dept and Los Angeles County Fire Dept responded to a report of a residential structure fire in the 200 Block of East Fig Avenue in the City of Monrovia. The first arriving unit Monrovia FD Engine 102 arrived on scene and reported a one story L shaped residential structure with attached garage with smoke showing from the alpha delta corner of the structure.,
Engine 102 established a water supply and deployed an 1 1]2 line and began a transtional fire attack, Monrovia FD Division Chief Shawn Morton arrived on scene and established command as Fig IC, Engine 101 and Paramedic Squad 102 were assigned to assist Engine 102 with Fire attacK, Truck 101 and Paramediic Squad 101 were assigned to the roof as vent group. Arcadia Fire Dept Battalion Chief 105 arrived on scene and was directed by Incident Command to become the Incident Safety Officer. 
Upon making entry Fire Attack advised they had an adanonded residential structure with evidence of recent construction work with a well established attic fire. Los Angeles County FD Engine 244 and Patrol 44 arrived on scene and were assigned to stretch another line off of Engine 102 and assist with fire attack,  Arcadia Truck 105 and RA 105 were assigned as expposure group with concenrs about an adjacent structure on the B side of the involved building. 
Thanks to a well cooridnarted effort the fire was held to the attic above the primary resdience and did not extend into the garage or into the primary residence itself , The fire was declared knockedown just before 130am, The residence was red tagged aftter being deemed uninhabtiable due to the extent of the damage, The cause of the fire remains under investigation.