Monrovia's Fire Chief announces his retirement.
April 04, 2022 | CALIFORNIA
TIM MACIAS, Senior Correspondent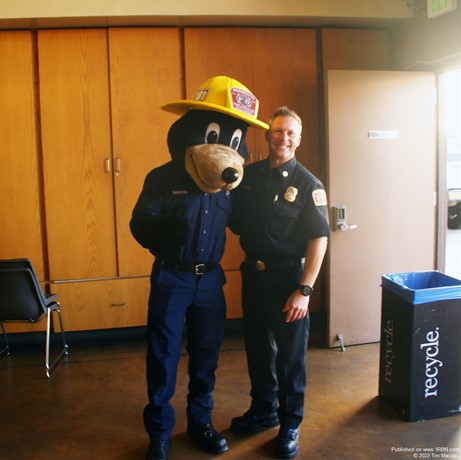 Photo by Tim Macias.Fire Chief Dover poses with Samson the department's mascot during a past open house.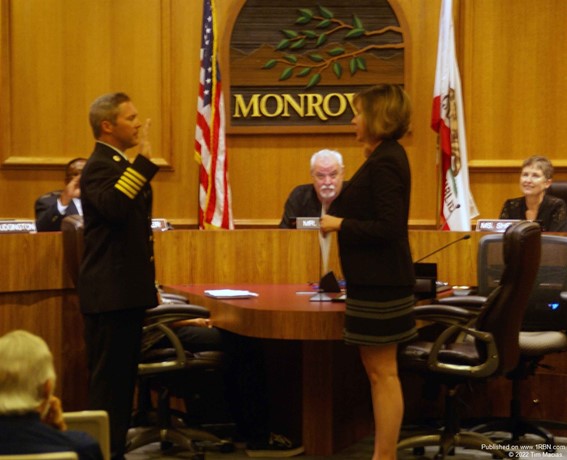 Photo by Tim Macias.Chief Dover taking the oath of office and being sworn in as Fire Chief in 2016.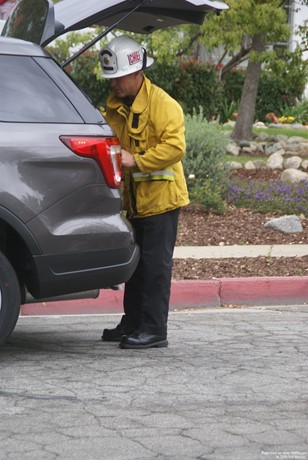 Photo by Tim Macias.Chief Dover arriving on scene of a structure fire.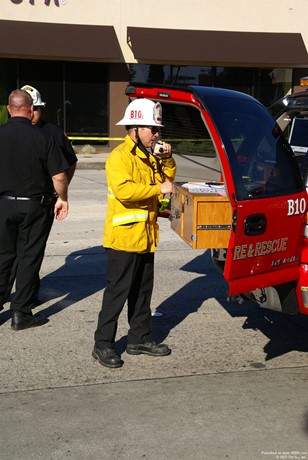 Photo by Tim Macias.Then Battalion Chief Dover on scene of a Mass Casualty traffic accident.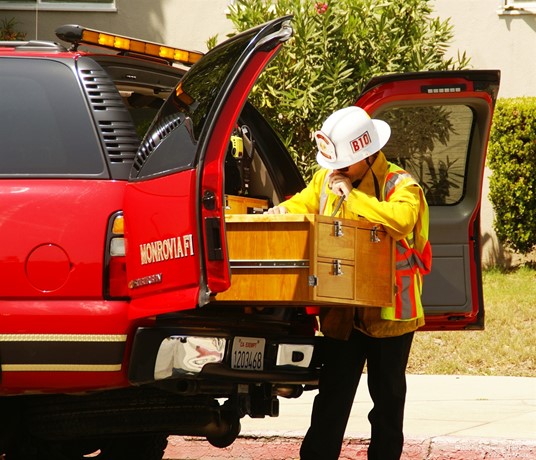 Photo by Tim Macias.Battalion Chief Dover serving as Incident Commander of a late afternoon structure fire.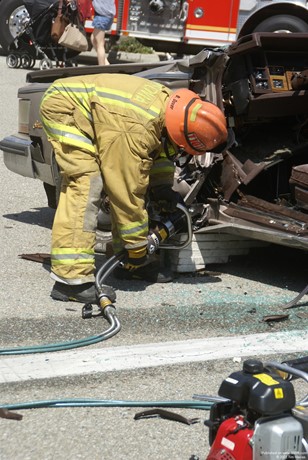 Photo by Tim Macias.Then Captain Dover operating the jaws of life during an auto extrication demo during the department's annual pancake breakfast and open house.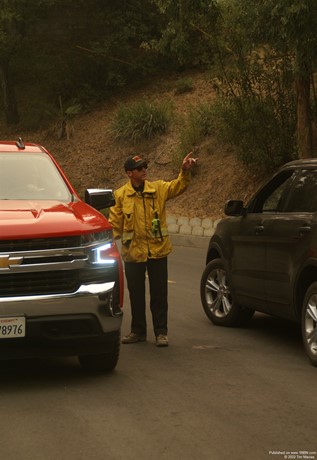 Photo by Tim Macias.Fire Chief Dover speaking with another Fire Officer during the height of the 2020 Bobcat Fire.
This article is a direct street report from our correspondent and has not been edited by the 1st Responder newsroom.
Monrovia CA After 28 years in the Fire Service and the last 4 1\2 years as Fire Chief, Monrovia (CA) Fire & Rescue Chief Brad Dover has announced his retirement affective June 24th 2022; Chief Dover began his Fire Service career as a Volunteer Fire Cadet in Monrovia back in 1994 before being hired on as a full time Firefighter in 1998. From there Chief Dover ascended the ranks of the department holding every rank from Firefighter-Paramedic to Battalion Chief before his eventual appointment as Fire Chief in 2016.

Chief Dover holds a Bachelor's Degree in Occupational Studies from Cal State Long Beach and is also a graduate of the National Fire Academy's Executive Fire Officer Program. Under Chief Dover's leadership the department received an ISO Class 2 rating from the Insurance Service Office, Obtained grant funding for the restoration of Paramedic Squad 102 and also oversaw the purchasing and budgeting of the department's new state of the art KME Tractor Drawn aerial ladder truck. Chief Dover is also widely credited with creating a road map that has led to a better and stronger fire department that had led to many accolades and accomplishments for the department.
I
n 2019 upon the departure of City Manager Olive Chi, Fire Chief Dover was selected to serve as Interim City Manager overseeing the day to day operations for both the Fire Department and the City of Monrovia in general. Upon learning the news of Chief Dover's decision to announce his retirement Monrovia City Manager Dylan Fiek issued a statement. "Brad is a wonderful husband, father, mentor and friend. I am honored to have worked alongside a man who is, simply put, wonderful. I can say without a doubt that Monrovia is truly blessed to have had Brad Dover as the Fire Chief."
In 2020, Chief Dover's steady leadership helped the department manage and respond to the COVID 19 global pandemic outbreak as well as working with various State and Federal Emergency Management officials in coordinating the department's response to the September 2020 Bobcat fire that scorched over 100,000 acres but thanks to the efforts of Fire Crews destroyed no homes in Monrovia.

Chief Dover plans to spend his retirement years spending time with his wife and two children while also traveling and visiting and playing at various golf courses across the United States. Enjoy your well earned retirement Chief !