Early Morning Fire on Possum Hollow Rd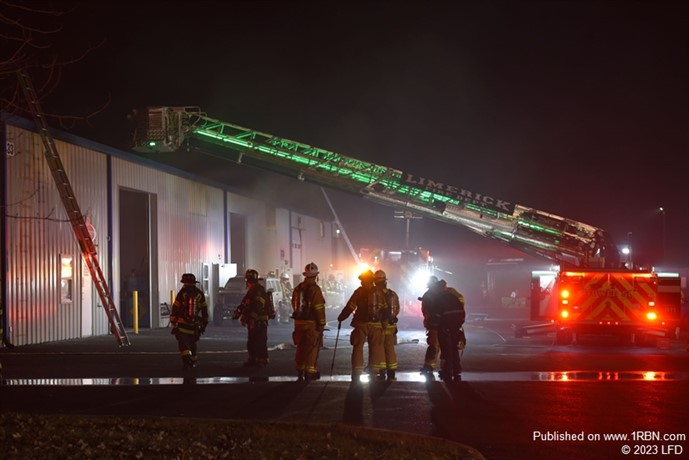 Photo by LFDNew Year's Eve fire, starting at about 2 am.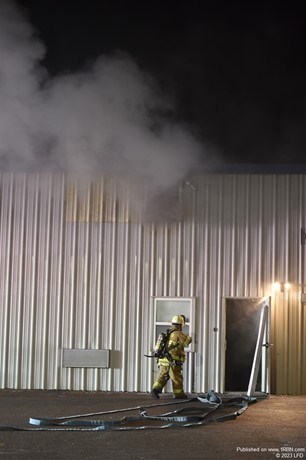 Photo by LFDSmoke coming from a bay door.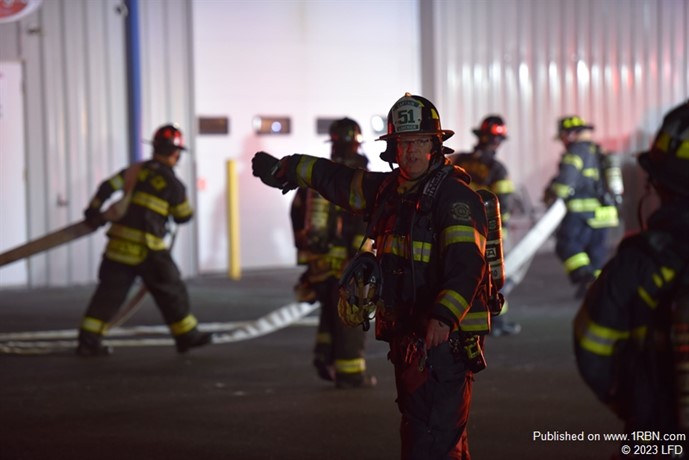 Photo by LFDLieutenant 51 giving assignments.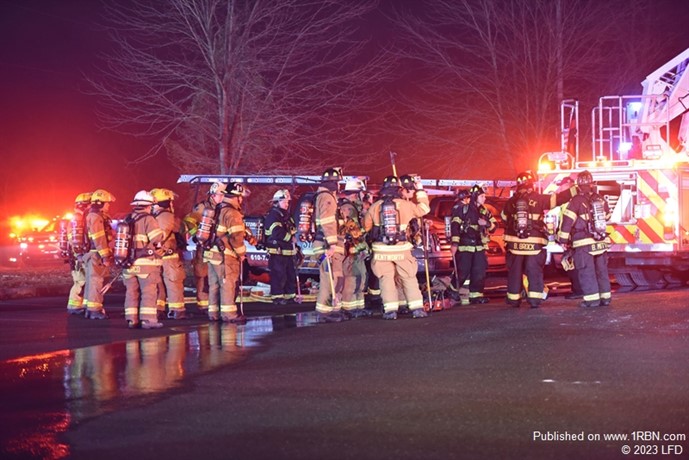 Photo by LFDA crowd of firefighters.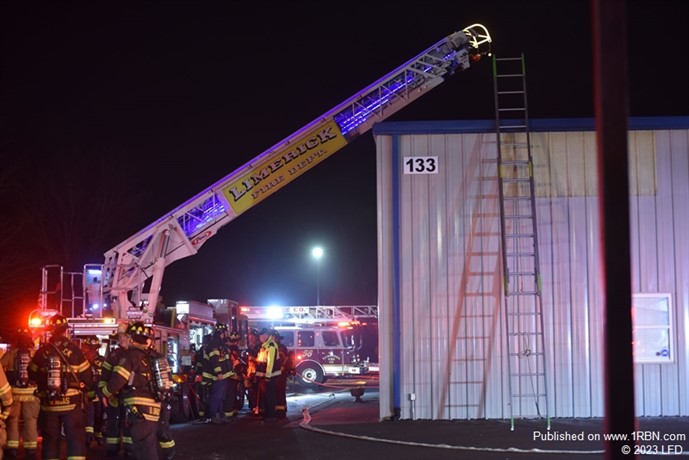 Photo by LFDLadder 51 on the B side.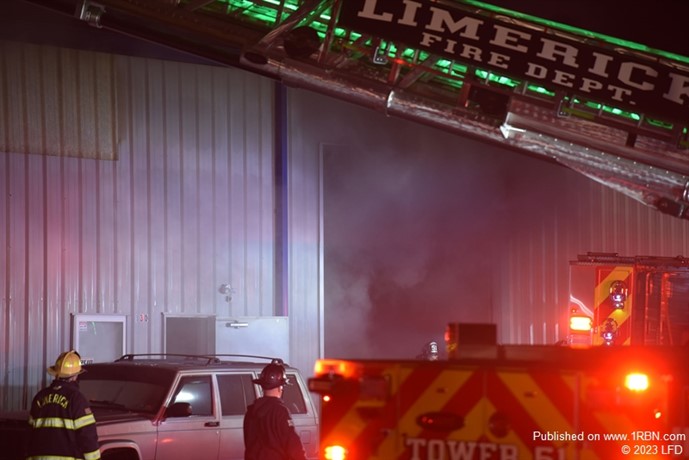 Photo by LFDHeavy smoke coming from the center bay door.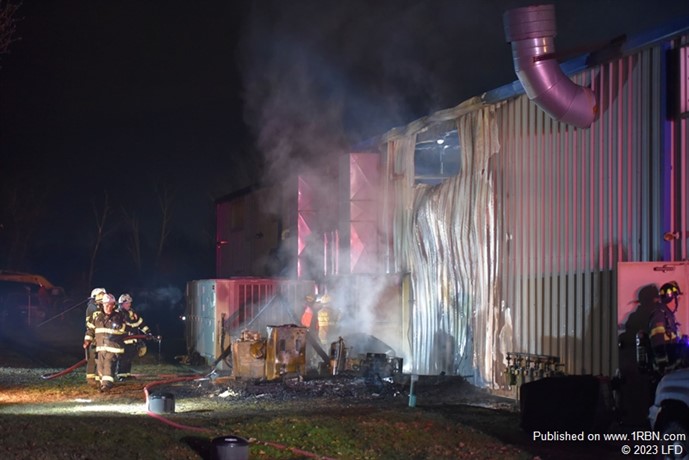 Photo by LFDThe back of the building.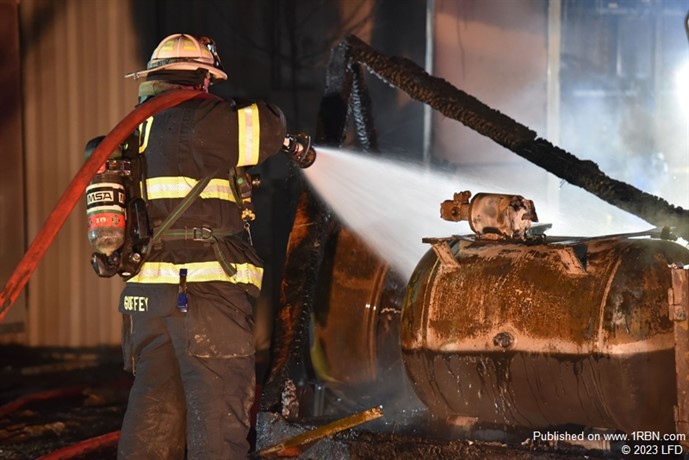 Photo by LFDA Royersford firefighter watering hot spots.
This article is a direct street report from our correspondent and has not been edited by the 1st Responder newsroom.
December 31, 2022
At 1:57 am, Limerick Fire Department was dispatched for a building fire at a multi-business facility at the end of Possum Hollow Rd. About five minutes later, police confirmed that there was heavy fire in the back of the building. Squad 51, Tower 51, Rescue 51, Engine 51, Ladder 51, Utility 51, and Fire Police 51 responded. Other units that responded were Sanatoga 58, Trappe 77, Ringing Hill 59, Skippack 86, Royersford 98, Chester County Ridge 62, Chester County NORCO 64, and EMS units.

Upon arrival, Deputy 51 set up command and immediately struck a second alarm. Quint 58 arrived and began the initial fire attack in the back. Squad 51 arrived and ran a hose in the front, searching for the fire on the inside. Additional units deployed handlines, threw ladders, and assisted with the fire attack. The fire was extinguished at around the one-hour mark, but there continued to be heavy smoke conditions in the building. Crews proceeded with ventilation once the fire was under control, checked for fire extensions, and hit hot spots. Crews began overhaul a short time later. All crews were made available at approximately 5:40 am. The cause of the fire is being investigated by the fire marshal.

Thank you to Lower Frederick 52 for standing by at the station.