New London County Water Supply Drill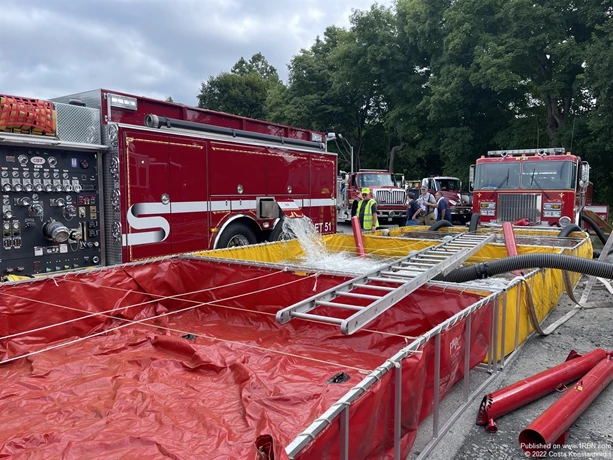 Photo by Costa KonstantinidisEast Great Plain Engine Tanker 51 dropping it's water.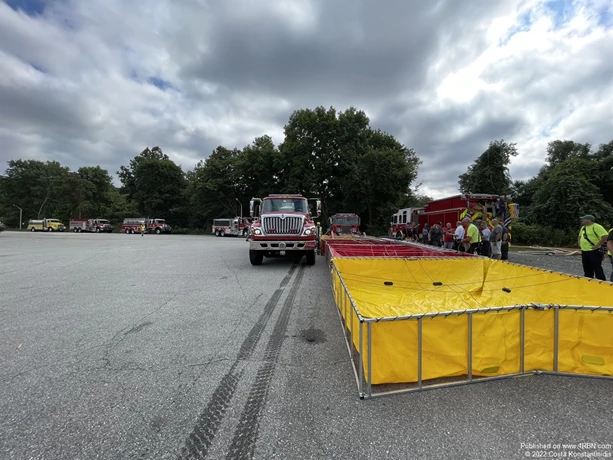 Photo by Costa KonstantinidisOakdale Tanker 42 pulling up to the drop tank.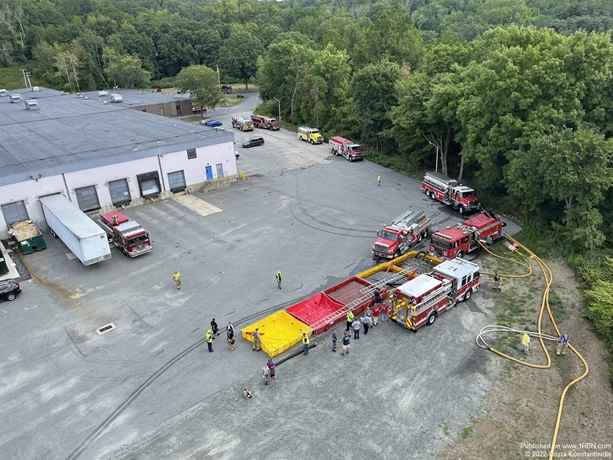 Photo by Costa KonstantinidisA view from Tower 25.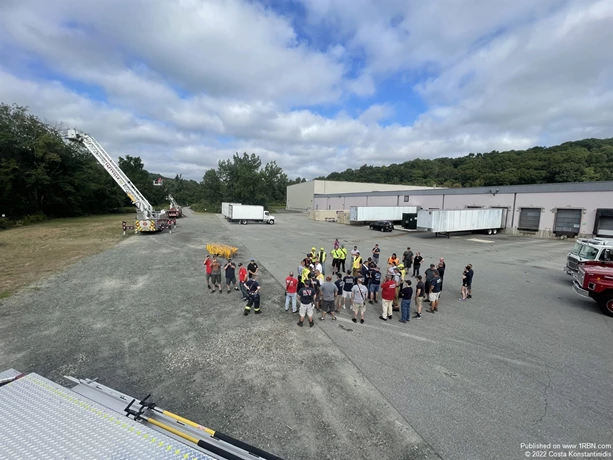 Photo by Costa KonstantinidisTowers 25 and 193 set up in the background.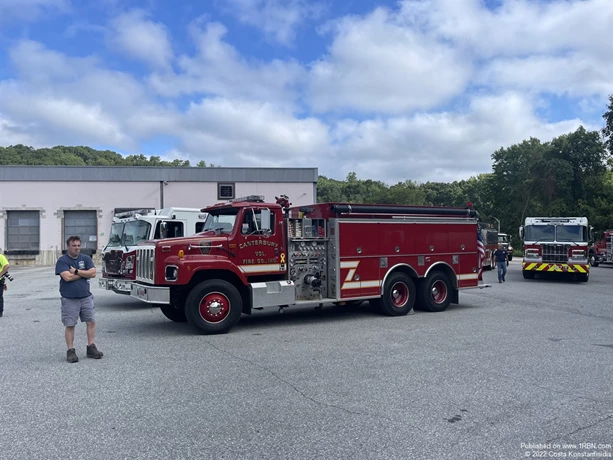 Photo by Costa KonstantinidisCanterbury Tanker 193 a 1995 International/KME with a 1,500 gallon per minute pump and 2,000 gallons of water.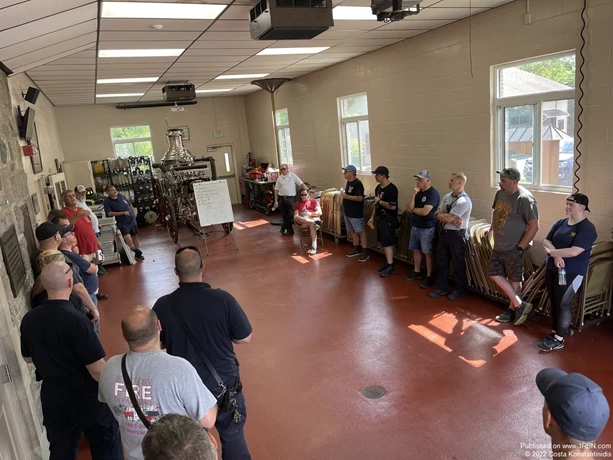 Photo by Costa KonstantinidisChief Eyberse holding the after action review in Yantic.
This article is a direct street report from our correspondent and has not been edited by the 1st Responder newsroom.
On 8/28/2022, Engine 3 participated in a New London County rural water supply drill. Companies assembled at Yantic's station and went over the expectations of the day. A fill site was established at the Bozrah Moose Lodge on Fitchville Road where 2 Turbodrafts were used to draw water out of the pond. Following that it was pumped up the hill and distributed to the tankers. The tankers shuttled the water to Nordson on Connecticut Ave. where 5 drop tanks were set up. Two engines drafted from the drop tanks and pumped the water to two tower ladders. Departments that participated in the drill consisted of Norwich, Taftville, Yantic, Occum, East Great Plain, Laurel Hill, Bozrah, Franklin, Canterbury, Colchester, Lebanon, Montville, Mohegan, Chesterfield, Oakdale, Jewett City, Mansfield and Wequetquock.