Columbus Fire Opens Replacement Fire Station 16 in Linden
By COLUMBUS DIVISION OF FIRE, Correspondent | January 28, 2021 | OHIO
Story No. 012821101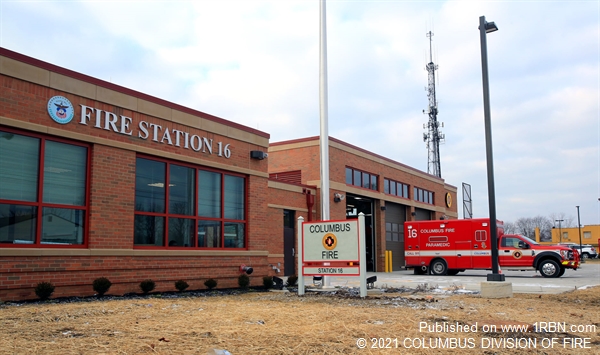 Photo by COLUMBUS DIVISION OF FIRE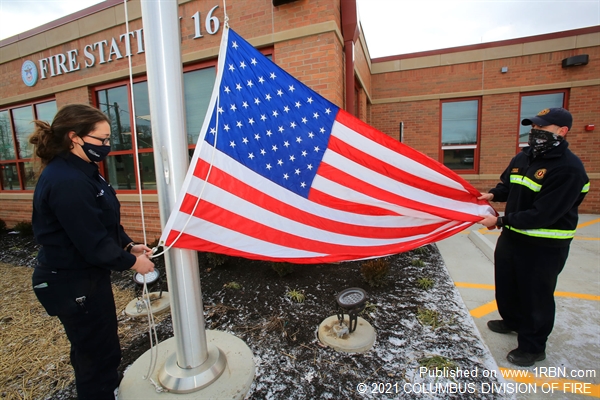 Photo by COLUMBUS DIVISION OF FIRE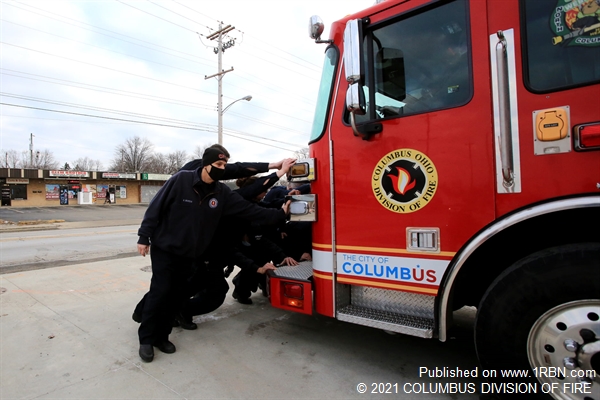 Photo by COLUMBUS DIVISION OF FIRE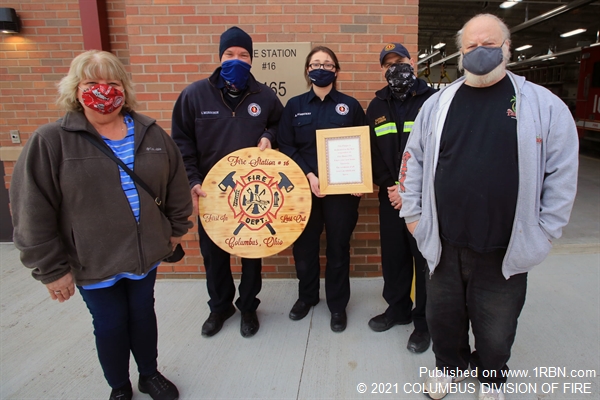 Photo by COLUMBUS DIVISION OF FIRE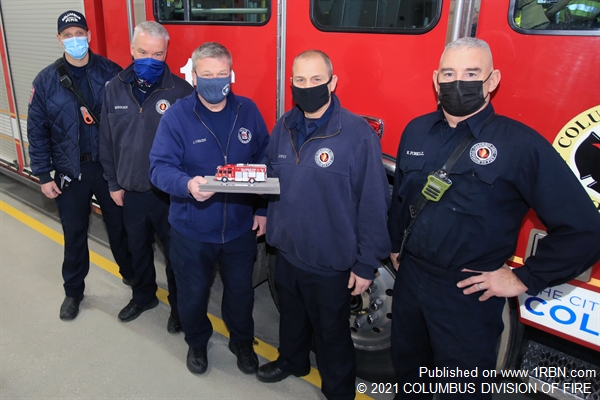 Photo by COLUMBUS DIVISION OF FIRE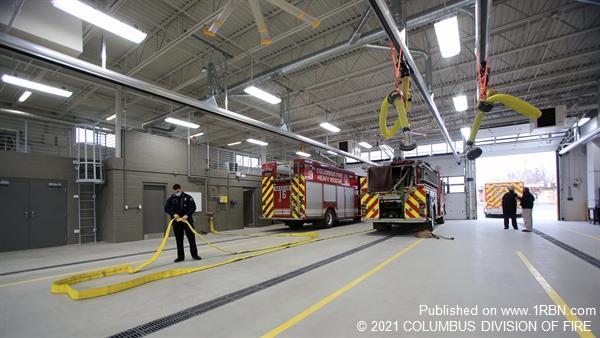 Photo by COLUMBUS DIVISION OF FIRE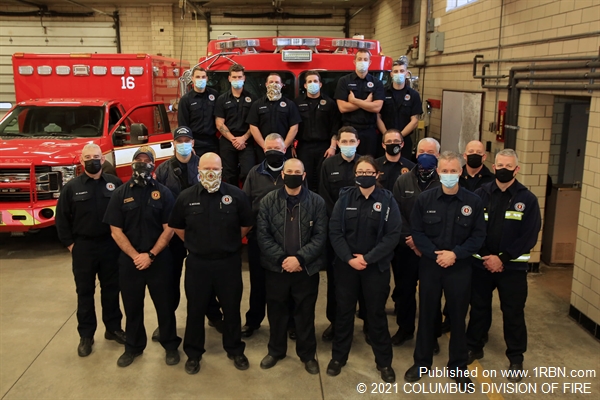 Photo by COLUMBUS DIVISION OF FIRE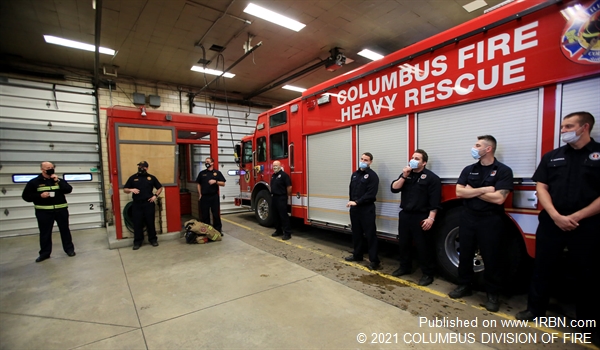 Photo by COLUMBUS DIVISION OF FIRE
Columbus firefighters serving at the city's north-side Fire Station 16 at the corner of East Weber and McGuffey Roads packed up their gear after morning roll call on Wednesday, January 20th. They headed about a mile north to a brand new Fire Station 16, located at 1465 Oakland Park Avenue.

The global pandemic has placed all Columbus Fire Stations into lockdown mode to protect both the public and first responders from possible virus contamination, so no public grand opening event was scheduled. But the modern state-of-the-art facility began operation on January 20th to serve the people of the Linden area.

Ground was broken on the new 24,698-square-foot facility in September of 2019. The decision to replace the original station, which was opened in 1953, was driven by demand for service calls in the North Linden District. In 1953, Columbus Fire responded to 10,047 EMS calls city-wide. Medic and Rescue calls topped 133,357 across the city in 2019.

The $10.7 million project features three drive through vehicle bays, 15 individual dormitory rooms, training and conference rooms, plus an outfitted workout room to maintain health and fitness of fire personnel. The design also features a dedicated emergency medical service examination room just inside the main entrance.

The design included specific features to protect firefighter health and wellness by isolating contaminated fire gear and equipment from entering living quarters, including transitional locker rooms to provide self-decontamination and storage areas separated from dorm rooms and kitchen areas. The facility also includes a direct capture exhaust system which pulls vehicle exhaust directly from tail-pipes and directs it outdoors.

Firefighter Curt Dewey is assigned to Rescue 16 and reported to duty at the old Station 16 at the beginning of his shift on January 20th. He moved into his new dormitory room on Oakland Park after roll call. Dewey has served at Station 16 since he graduated from the Columbus Fire Academy in 1988.

"We'll miss the old place because we've got a lot of memories there. But it's exciting to move into a new facility. We've always had good crews here at Station 16, guys you want to serve with," said Dewey.

Dewey was one of 10 firefighters who leaned into the bumper of Engine 16 that morning and pushed the massive truck into the new bay for the first time. The tradition is a time-honored firefighter ritual dating back to the horse-drawn pumper days.

Dewey started riding on Engine 16 before moving onto Medic 16 for several years. He now serves on the Heavy Rescue Team, which specializes in vehicle crash extractions and emergencies on high-rises or in industrial settings.

"I only live a couple of miles from here myself, so I'm still serving my area of the city, even with the move," said Dewey.

Jerry and Donna Davis heard about the construction of new Station 16, and dropped by to donate a hand-made wooden plaque commemorating the opening. The couple couldn't enter the new facility because of the lockdown, but wanted to show their appreciation for firefighters' long term service to the neighborhood.

"My wife grew up near the old Station 16, and the medics were often called to her mother's home on nearby Minnesota Street. She needed a lot of care, and the firefighters were always so helpful to her. We'll never forget that," said Jerry Davis.

Station 16 currently houses Engine 16, EMS Medic 16 and also Heavy Rescue Truck 16 with additional space for more equipment if needed. The station is manned by three rotating 24 hour shifts to provide around the clock EMS and Fire response 365 days a year.
This article is a direct street report from our correspondent and has not been edited by the 1st Responder newsroom.