Second-Alarm Transmitted for Well Involved Barn Fire in Pittstown
December 26, 2021 | NEW YORK
JEFFREY BELSCHWINDER, Senior Correspondent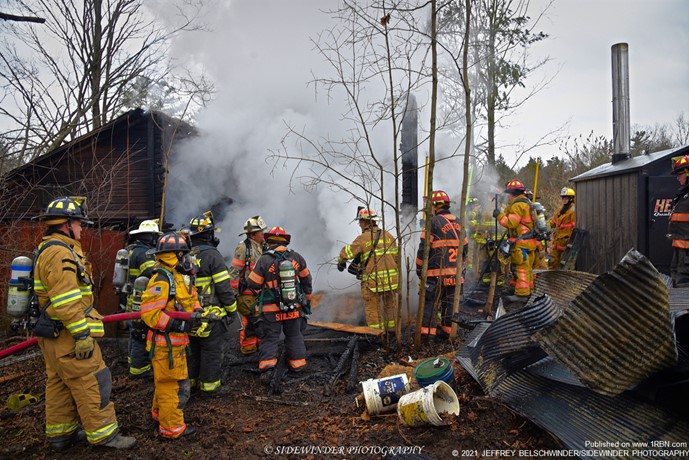 Photo by JEFFREY BELSCHWINDER/SIDEWINDER PHOTOGRAPHY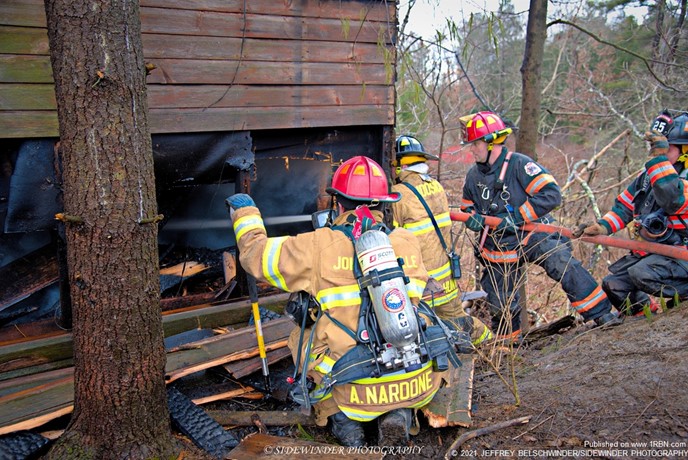 Photo by JEFFREY BELSCHWINDER/SIDEWINDER PHOTOGRAPHY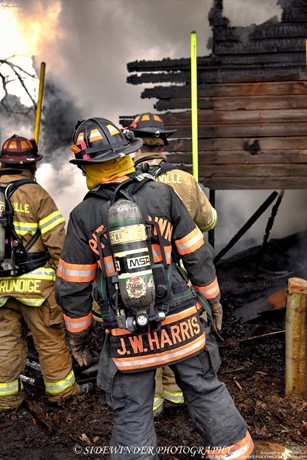 Photo by JEFFREY BELSCHWINDER/SIDEWINDER PHOTOGRAPHY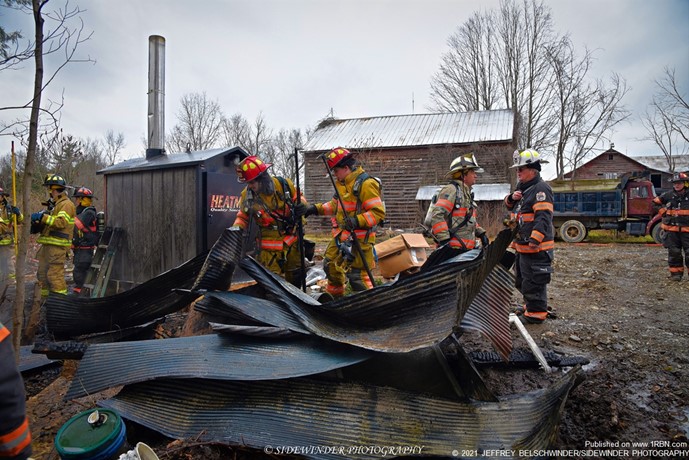 Photo by JEFFREY BELSCHWINDER/SIDEWINDER PHOTOGRAPHY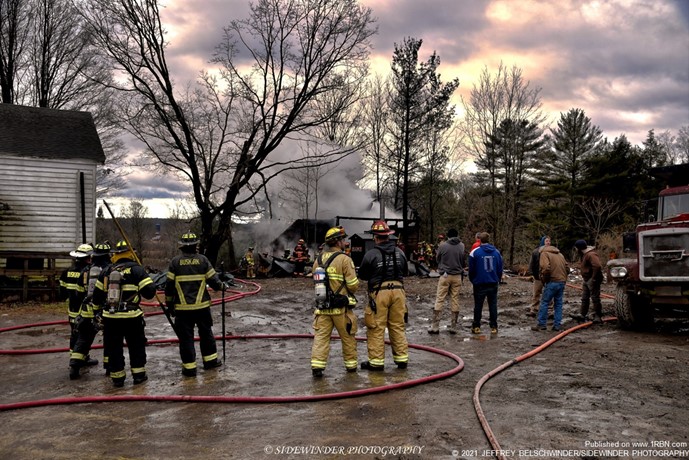 Photo by JEFFREY BELSCHWINDER/SIDEWINDER PHOTOGRAPHY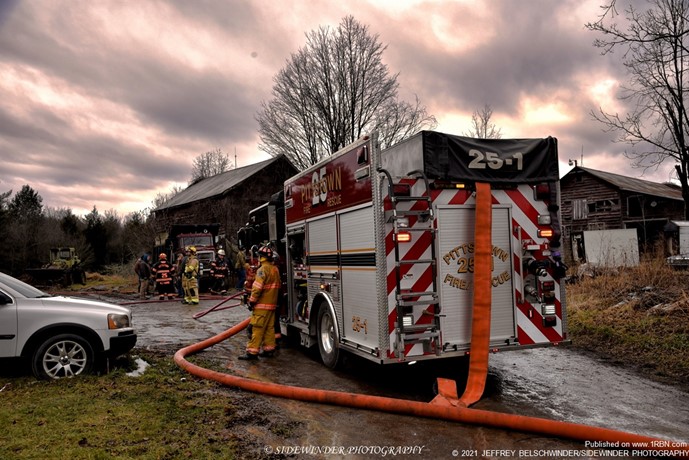 Photo by JEFFREY BELSCHWINDER/SIDEWINDER PHOTOGRAPHY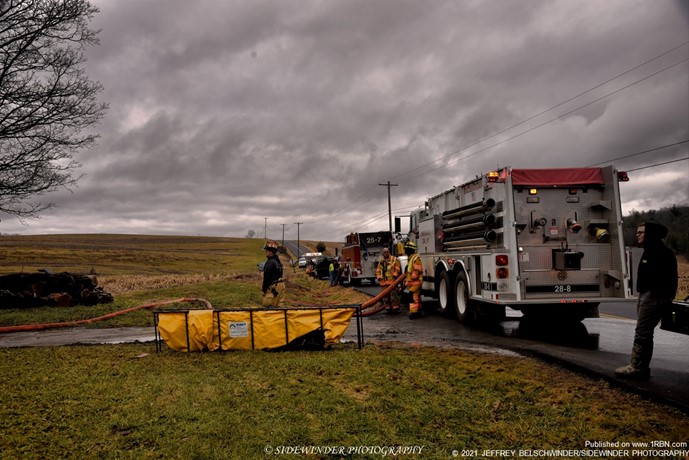 Photo by JEFFREY BELSCHWINDER/SIDEWINDER PHOTOGRAPHY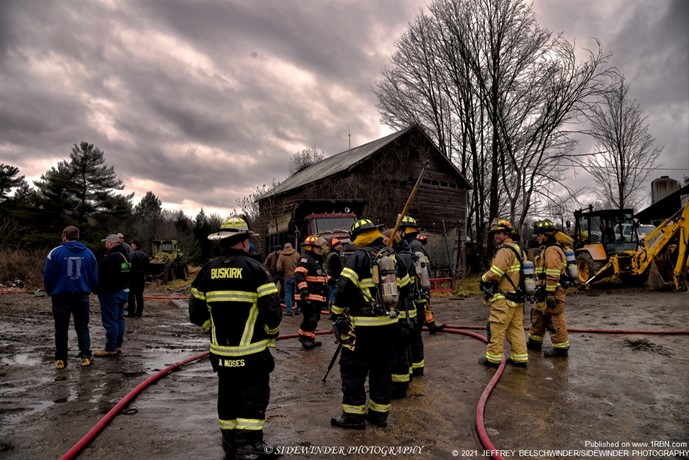 Photo by JEFFREY BELSCHWINDER/SIDEWINDER PHOTOGRAPHY
This article is a direct street report from our correspondent and has not been edited by the 1st Responder newsroom.
PITTSTOWN, NY - On December 26, 2021 at 10:09 A.M., the Pittstown FD along with the Pittstown Ambulance, Johnsonville FD, Raymertown FD and the Mountain View FD for the FAST team, were dispatched for a reported barn fire with close proximity to a home at 517 Groveside Road in the Town of Pittstown.

Pittstown Car 3 called en route to the scene and the dispatcher notified him that there was no one home at the residence. As the chief came down the road, thick heavy black smoke pushed into the late morning sky. Car 3 arrived on scene, took command and immediately transmitted the Signal 30 and a second-alarm for more manpower and additional tankers to the scene as there are no fire hydrants in this area. On the second-alarm departments from Melrose, Hoosic Valley, West Hoosick, Hoosick, Buskirk, Center Brunswick, and Brunswick No.1 were dispatched to the scene for tankers and manpower. As command conducted a walk-around of the scene, the chief only had an exposure issue on the front side of the barn.

Engine 251 arrived on scene and took the driveway along with a tanker from Raymertown that quickly set up a drop tank in the driveway and began to establish a water supply operation on scene for tankers. Firefighters deployed two hand lines to the front of the building and began to knock down the heavy fire condition inside the barn. As firefighters were working a portion of the roof collapsed inside the barn. As additional resources began to arrive on scene firefighters quickly began to pull apart the portions of the barn that had collapsed to expose the remaining fire underneath the roof. Firefighters worked in unison to quickly knock down the fire before it could spread to any other portion of the property.

Within 25 minutes of arrival, the fire was completely placed under control. Firefighters utilized a tanker operation on scene to keep the essential amount of water necessary for fire ground operations going. With enough manpower on scene firefighters began to backfill stations that were being utilized for fire ground operations.

Rensselaer County fire investigators were requested to the scene to determine the cause of the fire. No injuries were reported and there was no damage to the home due to the quick actions of the responding firefighters. Around 40 firefighters assisted on scene. The barn, which stored equipment, was a total loss, however no animals were inside at the time of the fire.