Dunellen Fire Department Comes to the Rescue
By WILLIAM COUGHLIN, Correspondent | December 25, 2021 | NEW JERSEY
Story No. 122621103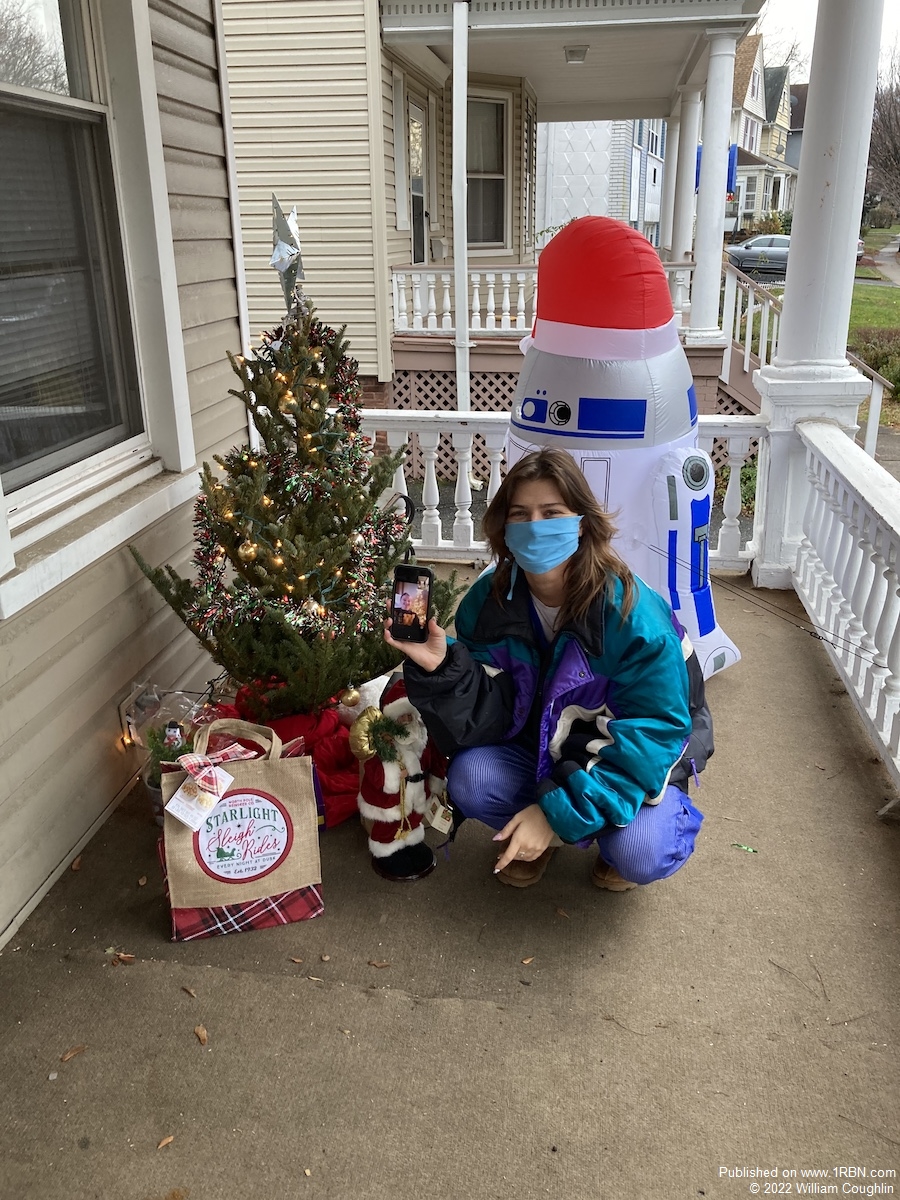 Photo by William CoughlinDunellen F.D. was my mutual aid this Christmas.
DUNELLEN, NJ - As a former EMT and current firefighter since 2002, I know that rescues come in many forms. My youngest daughter, whose 24-years-old, recently contracted Covid (mild case), and had to quarantine during Christmas like so many of us.

I made a call to the Dunellen F.D. asking for a favor that they have done for me in the past when I was going through my divorce and spending much time alone during the holidays. On Christmas Eve or even Christmas day, I would call and ask if they had any trees I could have, as I would see my kids either late Christmas day or the day after.

I wanted to put a much needed smile on my daughter's face, so now more than 10 years later, I made the same call to the Dunellen F.D. Ex-Chief Billy Scott answered the phone and before I could even make my request, he said "You want a tree again?". The department happily fulfilled my request and let me have a small tree to give to my daughter.

It seems like just a nice gesture, but keep in mind that Dunellen F.D. suffered a fire to their own house on October 13, 2021, and lost most of their trucks, gear, radios and equipment, not to mention the significant damage done to the building. So the question is, how do you help out with no trucks or gear? The answer is, with HEART.

I was born and raised in Dunellen, and even though I moved away 25 years ago and now reside in the Middlebush section of Franklin, I will always be from Dunellen. The little things in life are forever remembered, and volunteers really do make a difference.

-Bill Coughlin
Former member of Middlesex Rescue Squad, Middlesex-Parker F.D., Green Brook Fire EMS
Current member of Middlebush F.D. in Franklin, NJ
This article is a direct street report from our correspondent and has not been edited by the 1st Responder newsroom.