Cambria Firefighters Handle Rollover with Entrapment in Lockport
By STEPHEN WALLACE, Senior Correspondent | December 07, 2020 | NEW YORK
Story No. 120720117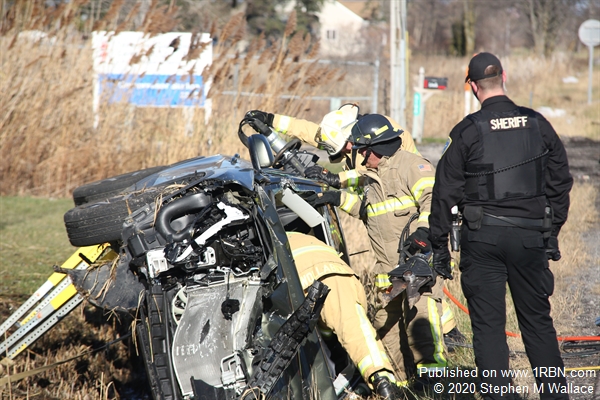 Photo by Stephen M WallaceWorking to cut the bars as the victim is worked on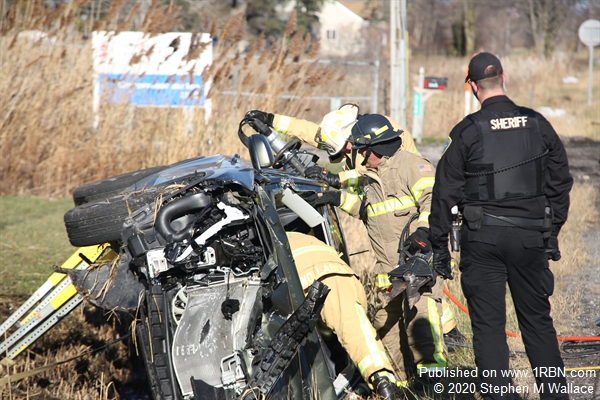 Photo by Stephen M WallaceMultiple tools used at one time to quickly gain access.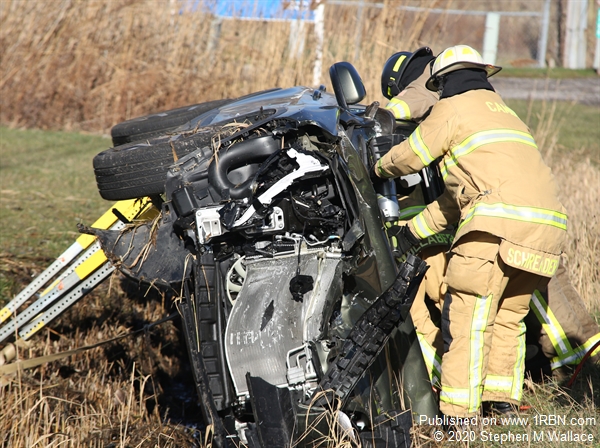 Photo by Stephen M WallaceThe Cutters ate through the metal roof supports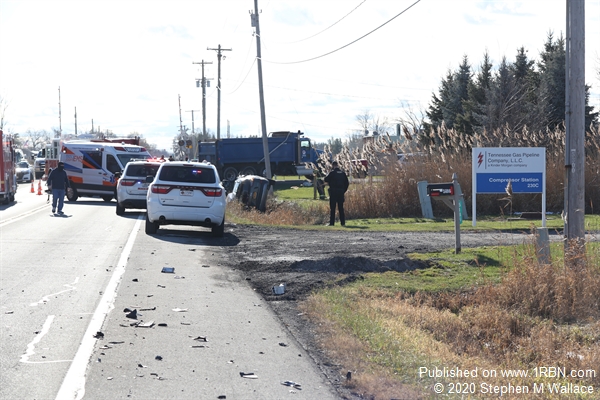 Photo by Stephen M WallaceDebris was blown hundreds of feet in the road from where the vehicle ended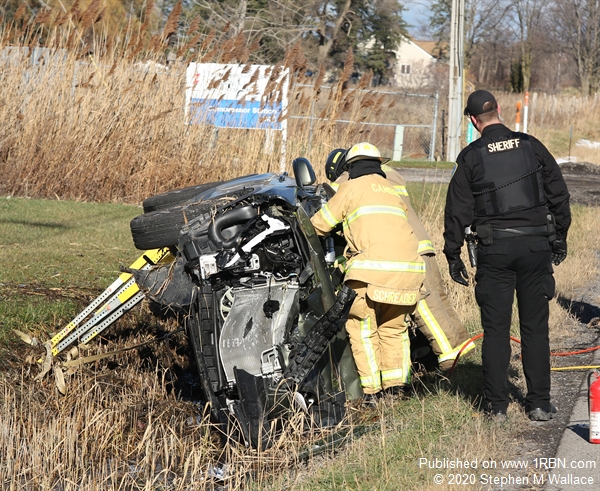 Photo by Stephen M WallaceThe Deputy watches the rescue teams trying to get the roof off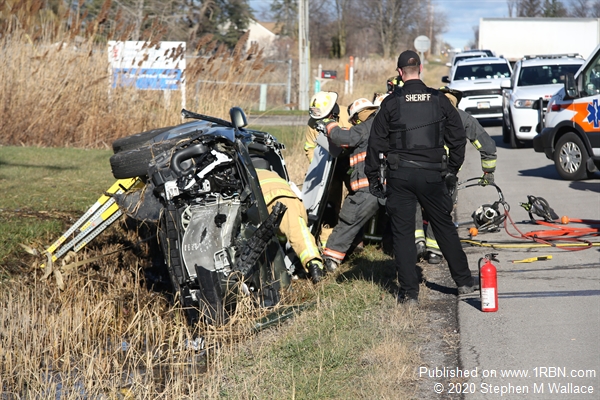 Photo by Stephen M WallaceThe firefighters shoulder to shoulder yank the roof off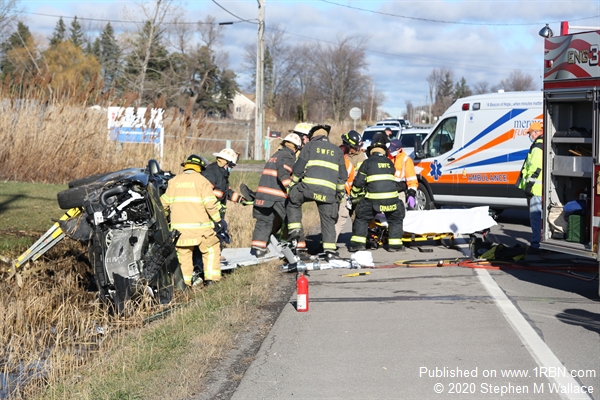 Photo by Stephen M WallaceVictim was pulled out on a backboard to the awaiting EMS crew.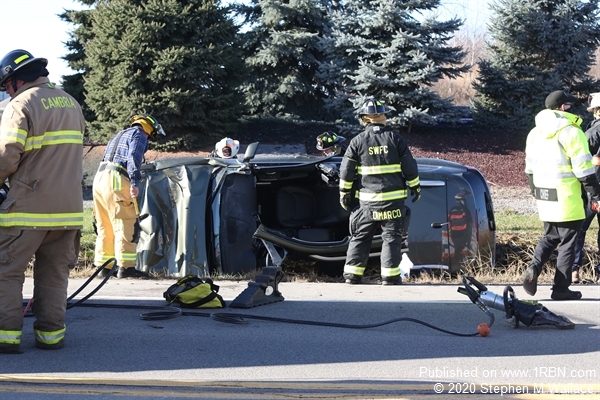 Photo by Stephen M WallaceNothing left but a shell of a Jeep
Lockport, NY - Cambria volunteers responded to Lockport Junction Road in the Town of Lockport for the report of a two-car MVA around 11:30 A.M. on December 7th.

On their arrival, it appeared that a four door Jeep crashed into a full size dump truck. Parts of the Jeep blew apart and were scattered hundreds of feet down the road. The Jeep ended up on its side in a ditch on the west side of the road. The front end of the vehicle was so destroyed that it was impossible to tell what type of vehicle it was at first.

Firefighters quickly used stabilizer bars to keep the vehicle from rolling onto its roof. The specialized extrication team from Cambria quickly deployed the jaws, cutter, and glass cutting saw. As a member of the EMS crew crawled into the vehicle to stabilize the patient, the team went to work removing glass and cutting the support beams.

South Wilson was also called to the scene to add their set of jaws and cutters to the process in an attempt to get the roof off quicker. Twin City Paramedics responded to the scene and got their equipment ready to immediately start treatment as soon as the patient was removed. South Lockport volunteers were called in to provide additional fire police to completely shut down the road for almost an hour.

Close, and well-trained teamwork between Cambria and South Wilson got the support beams cut. Both companies joined shoulder to shoulder and yanked the roof off. The patient was quickly removed to an awaiting backboard and the ambulance.

The Niagara County Sheriff's Office responded to the scene to gather information and then watched the extraction process along with spectators that made their way right next to the deputy.

The driver in the full-size dump truck was not injured, and the driver of the Jeep did not appear to have any life-threatening injuries. The investigation into the accident is ongoing.
This article is a direct street report from our correspondent and has not been edited by the 1st Responder newsroom.