Bedroom Fire In East Greenbush Handled Quickly
November 23, 2021 | NEW YORK
JEFFREY BELSCHWINDER, Senior Correspondent
Photo by JEFFREY BELSCHWINDER/SIDEWINDER PHOTOGRAPHY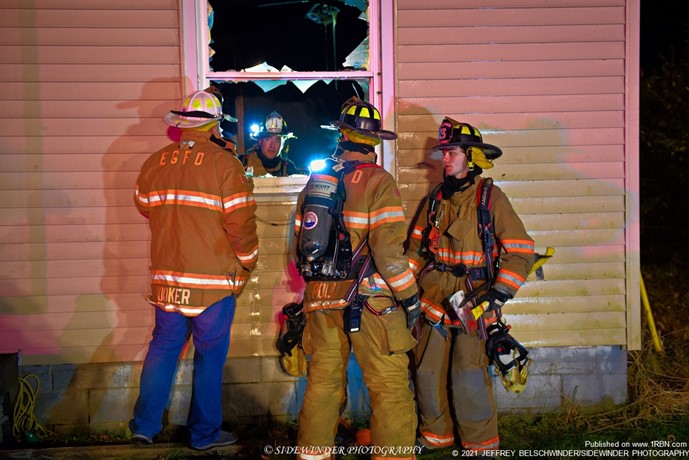 Photo by JEFFREY BELSCHWINDER/SIDEWINDER PHOTOGRAPHY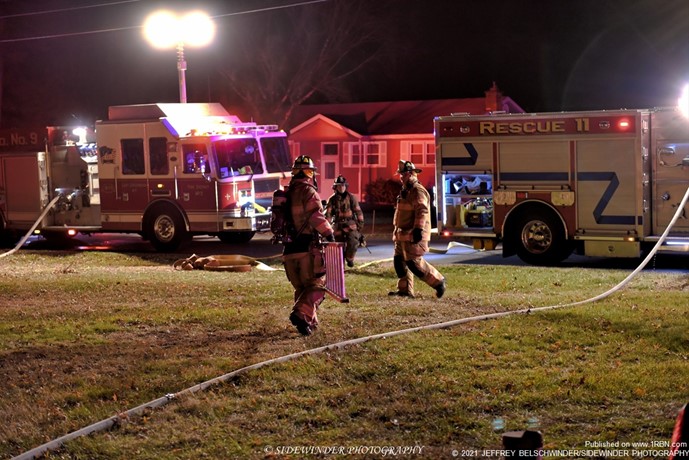 Photo by JEFFREY BELSCHWINDER/SIDEWINDER PHOTOGRAPHY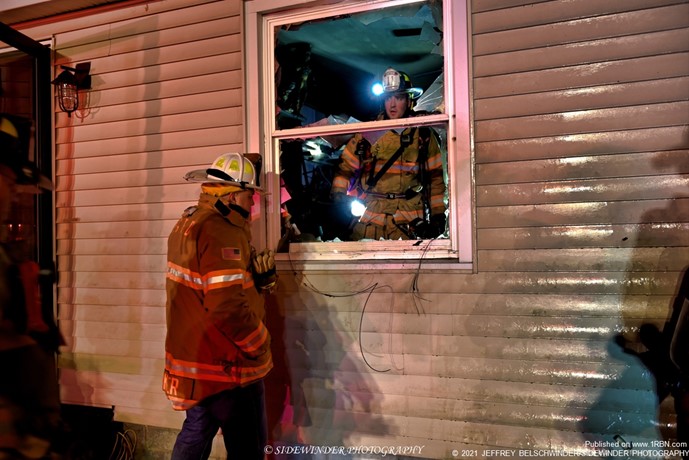 Photo by JEFFREY BELSCHWINDER/SIDEWINDER PHOTOGRAPHY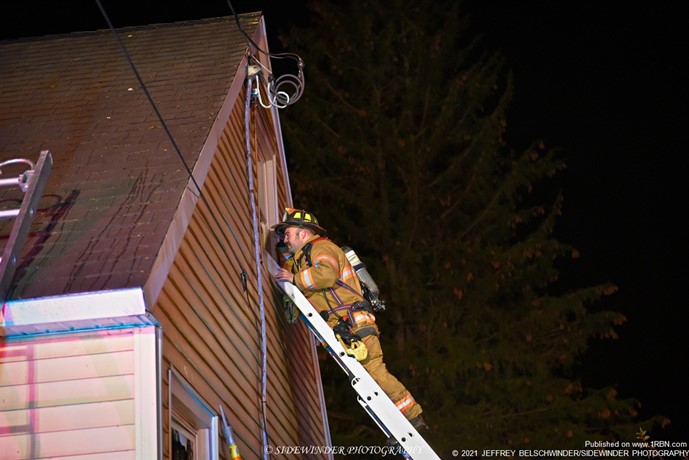 Photo by JEFFREY BELSCHWINDER/SIDEWINDER PHOTOGRAPHY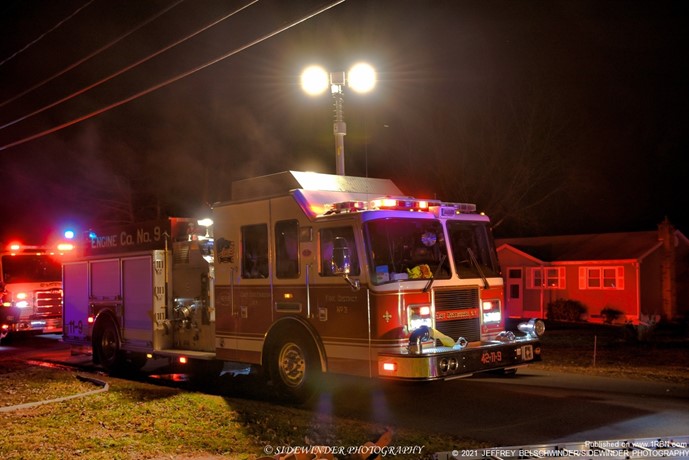 Photo by JEFFREY BELSCHWINDER/SIDEWINDER PHOTOGRAPHY
This article is a direct street report from our correspondent and has not been edited by the 1st Responder newsroom.
On November 23, 2021 at 8:36 PM, the East Greenbush Fire Department with the Castleton Ambulance was dispatched for a reported structure fire at 218 Miller Road. The caller reported the house was on fire.

Engine Nine, Eight, Seven, Rescue 11, Truck 11, Car Four, Three, Two, and One all called in route from the fire house within one minute of the initial dispatch. The dispatcher notified the responding units that the police department was on scene and had smoke pushing from the front door of the house and all of the residents and animals were out. Multiple units quickly arrived on scene and the chief took command and notified the dispatcher that he had a two-story wood frame structure with a heavy smoke condition in the residence.

Firefighters quickly arrived on scene and deployed two hand lines to the front of the residence. Truck 11's crew quickly began to ladder the building and waited for the engine crew to make entry to the structure and coordinated efforts for a controlled ventilation of the fire room. As firefighters made their way into the bedroom with the active fire condition, firefighters notified the truck company outside to take the front windows. Firefighters quickly cleared the front windows allowing the heavy smoke condition and trapped toxic gases to escape the building. The engine crew quickly knocked down the fire condition inside of the house. Firefighters conducted a primary search of the house which came up negative for anyone remaining inside of the house.

Firefighters on the second floor had a moderate smoke condition and began to search for hotspots on the second floor and discovered some burnt insulation in the walls. Firefighters began to conduct extensive overhaul of the fire room and part of the second floor. Firefighters took out the second-floor window on the Delta side of the structure to allow for the heavy smoke condition on the second floor to escape.

The Schodack Fire Investigators were dispatched to the scene to conduct their investigation into what caused the fire. The house suffered heavy smoke damage and fire damage in the fire room. The quick response of the members of the East Greenbush Fire Department prevented significant damage to the home.