Arson Fire Destroys Jilly's Restaurant in Pikesville
By MICHAEL SCHWARTZBERG, Senior Correspondent | October 28, 2020 | MARYLAND
Story No. 110120114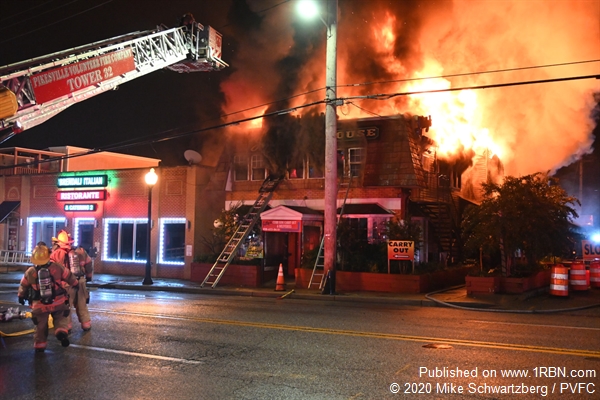 Photo by Mike Schwartzberg / PVFCPikesville VFC Tower 323 sets up for aerial operations at the Jilly's 3-alarm fire, 10/28/20.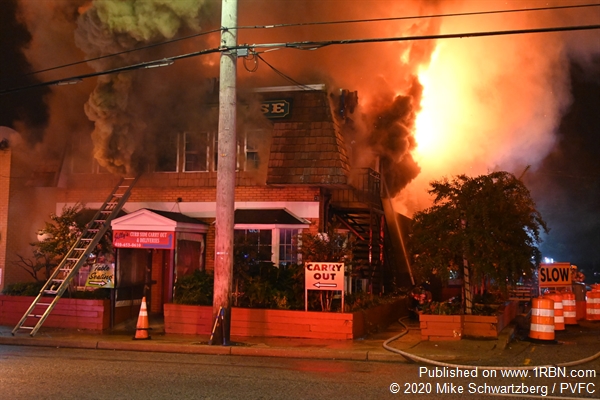 Photo by Mike Schwartzberg / PVFC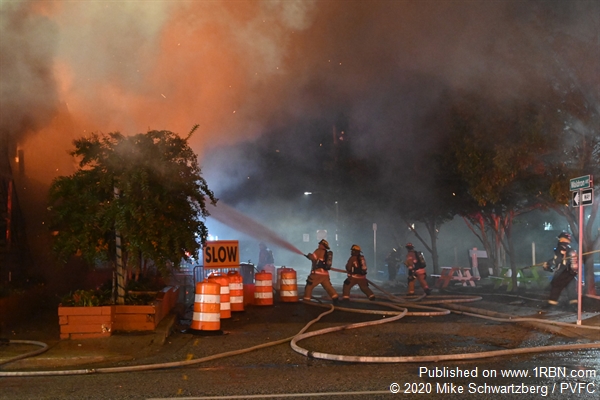 Photo by Mike Schwartzberg / PVFC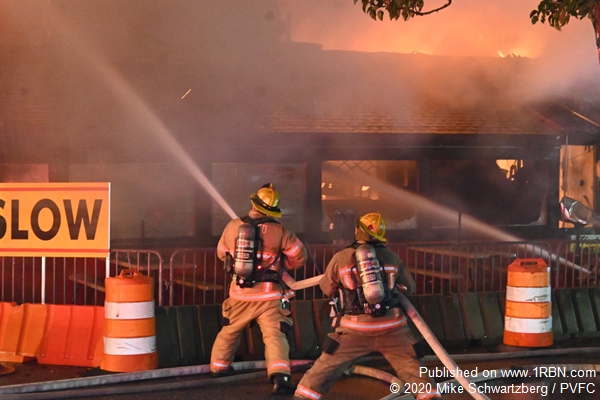 Photo by Mike Schwartzberg / PVFC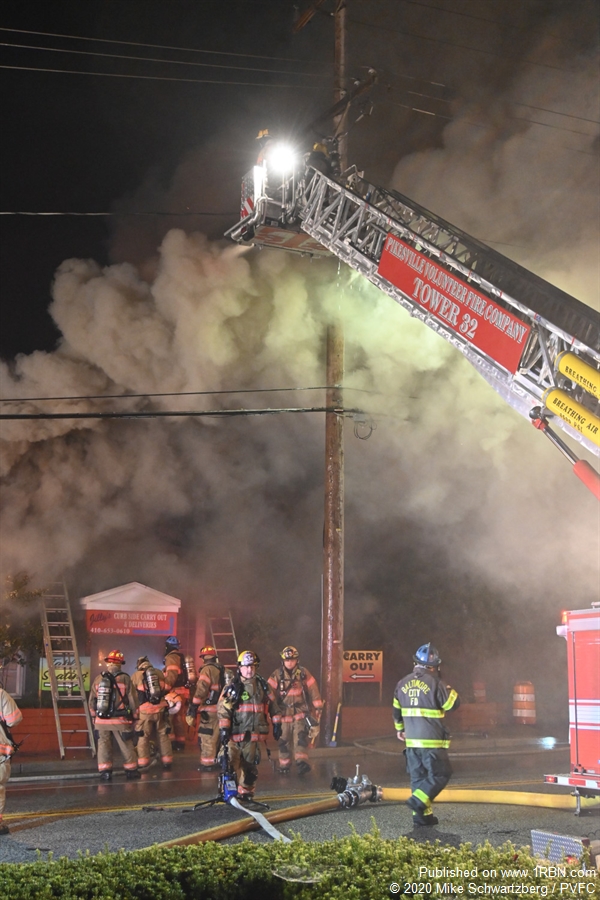 Photo by Mike Schwartzberg / PVFC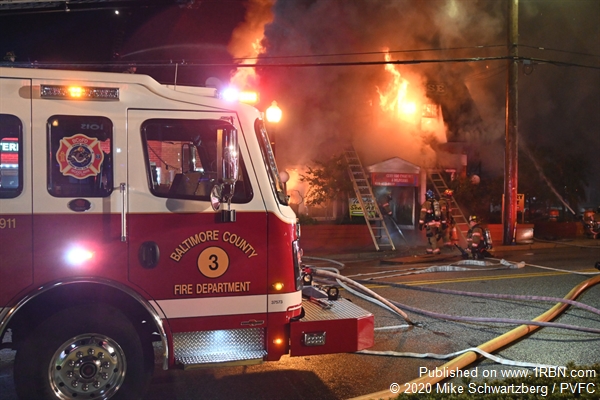 Photo by Mike Schwartzberg / PVFC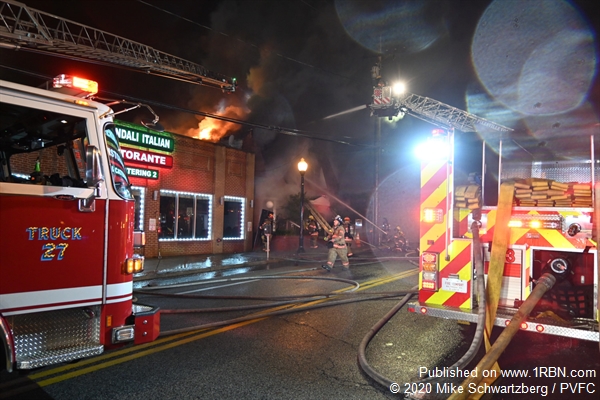 Photo by Mike Schwartzberg / PVFC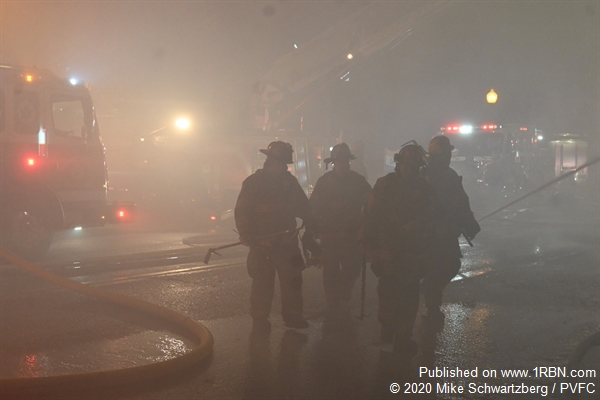 Photo by Mike Schwartzberg / PVFC
Pikesville, MD - Just before 4:00 A.M. on Wednesday, October 28th, Baltimore County Fire Dispatch alerted units for a reported building fire across from 1101 Reisterstown Road in downtown Pikesville. 

Pikesville Volunteer Fire Company Tower 323 and Baltimore County Fire Department Engine 2 (Pikesville career station) arrived simultaneously; the Tower's officer reported heavy fire showing from a commercial building and passed command to the officer on Engine 2. Faced with heavy fire from multiple sides of the Jilly's restaurant, a two-story building, Engine 2's officer quickly called for a second-alarm. 

As Tower 323 set-up for aerial operations in a parking lot across the street and the crew began laddering the building, arriving engines laid multiple hoselines and established a water supply, including PVFC's Engine 321, which took a hydrant at the 7-11 store at Reisterstown Rd. and Sudbrook Lane. BCoFD Truck 18 (Randallstown career station) and Baltimore City Fire Department Truck 27 also placed ladder pipes in service, and Battalion Chief Rob Kemp ordered defensive operations due to heavy fire conditions and a threat of the building collapsing. The structure began collapsing about 40 minutes into the fire, and shortly thereafter additional engines were dispatched on a third-alarm. 

Baltimore County Police fire investigators, the Maryland State Fire Marshal's office agents from the Bureau of Alcohol, Tobacco, Firearms and Explosives and a Howard County Fire Marshal's office accelerant detection dog investigated the fire and determined that the fire was intentionally set, concluding that several outdoor heaters were set on fire and tipped against the restaurant's side wall, causing the paneling to quickly catch fire and spread. 

A 40-year-old man who lives near the restaurant was arrested and charged with second degree arson. The fire was brought under control in about three hours. The building was a total loss. No injuries were reported. 
This article is a direct street report from our correspondent and has not been edited by the 1st Responder newsroom.