Chief Arrives to Heavy Smoke Pushing from Eaves in Vischer Ferry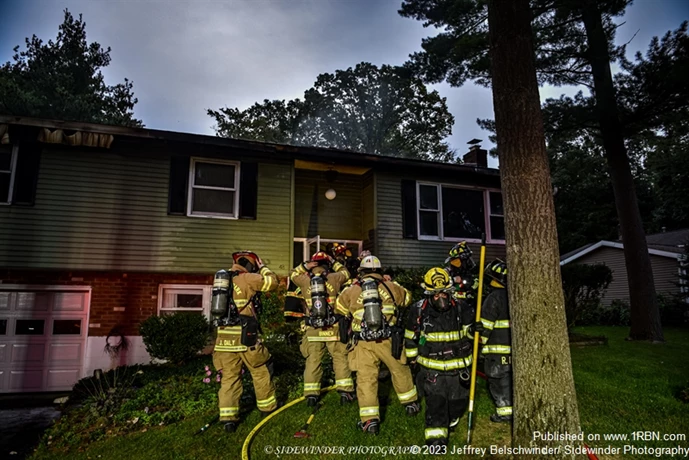 Photo by Jeffrey Belschwinder/ Sidewinder PhotographyFirefighters Making Entry To The Home To Overhaul Fire Rooms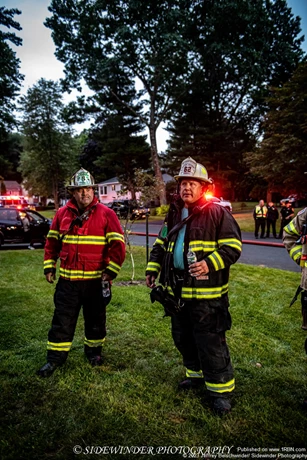 Photo by Jeffrey Belschwinder/ Sidewinder Photography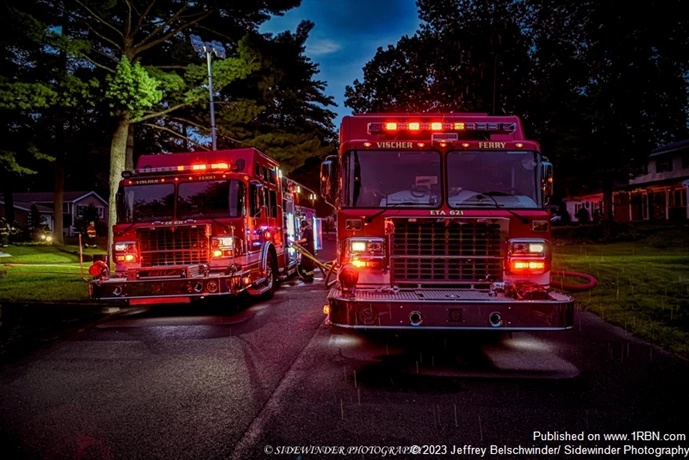 Photo by Jeffrey Belschwinder/ Sidewinder Photography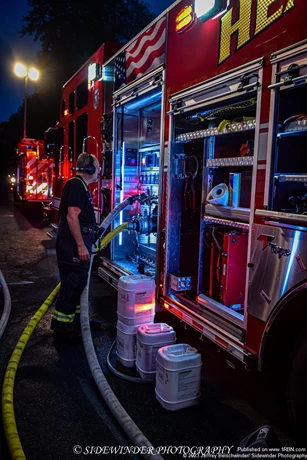 Photo by Jeffrey Belschwinder/ Sidewinder Photography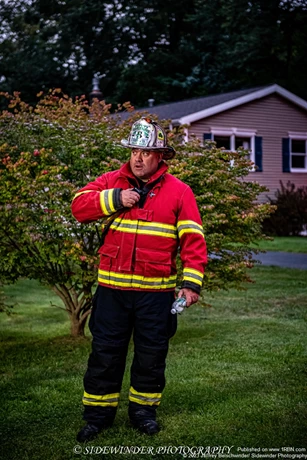 Photo by Jeffrey Belschwinder/ Sidewinder Photography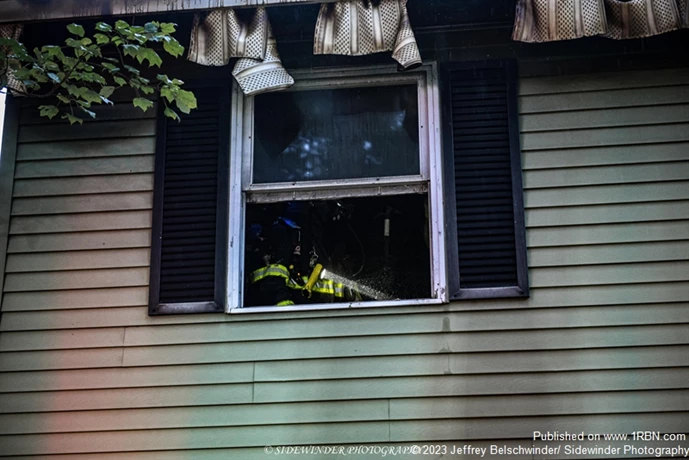 Photo by Jeffrey Belschwinder/ Sidewinder Photography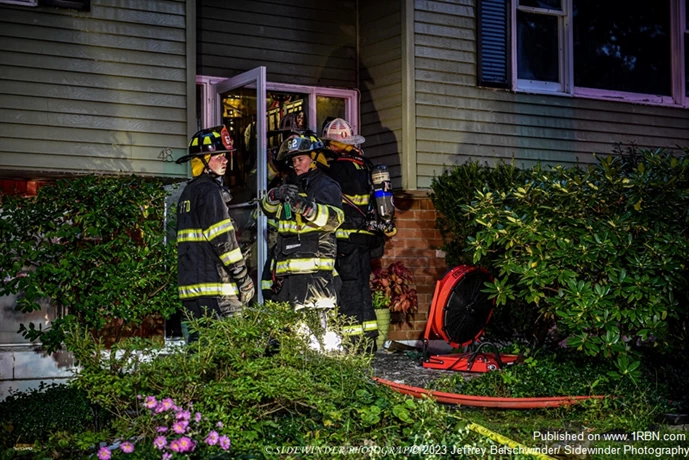 Photo by Jeffrey Belschwinder/ Sidewinder Photography
This article is a direct street report from our correspondent and has not been edited by the 1st Responder newsroom.
VISCHER FERRY, NY - On September 23rd at 5:53 P.M., the Vischer Ferry Fire Department was dispatched to 48 Haystack Road for a reported structure fire. Car 62 called en route to the scene and the dispatcher notified them that they had smoke coming from the residence.
Car 62 arrived on scene and had a heavy smoke condition pushing from the eaves of the structure and notified the dispatcher that they had a working structure fire. As the chief completed his full walk-around of the house, he discovered he had heavy fire pushing from the rear of the structure and notified the dispatcher to retransmit the alarm and transmit the second-alarm, bringing the West Crescent Fire Department, Jonesville Fire Department, Clifton Park Fire Department, Halfmoon-Waterford Fire Department, and Clifton Park EMS to the scene. The first arriving engines on scene immediately pulled up past the driveway and deployed multiple hand lines to the front door of the structure. One firefighter quickly connected to the nearby fire hydrant, establishing a water supply for the scene.
With heavy fire pushing from the rear of the structure and heavy smoke pushing from the eaves, firefighters made their way up the stairs and quickly began to knock down the heavy fire condition on the second-floor. As additional resources began arriving on scene, firefighters made their way inside and began to pull the ceilings inside of the structure, as they had a significant fire condition in the attic area. Firefighters continued to knock down the heavy fire condition for an extended period of time. Firefighters began to conduct extensive overhaul of the badly damaged home. Command requested national grid and code enforcement to the scene. Fire investigators were also dispatched to the scene.
Firefighters inside the structure notified command that they had all of the visible fire knocked down and they were beginning to conduct overhaul. Command notified the dispatcher that all of the occupants from the house were accounted for. As firefighters were conducting overhaul, fire investigators arrived on scene and began to conduct their investigation into what caused the fire. Firefighters remained on scene for a significant portion of the evening. No injuries were reported, and the fire is currently under investigation by the Saratoga County Fire investigators.