Pike County units rescue stranded injured kayaker along Delaware River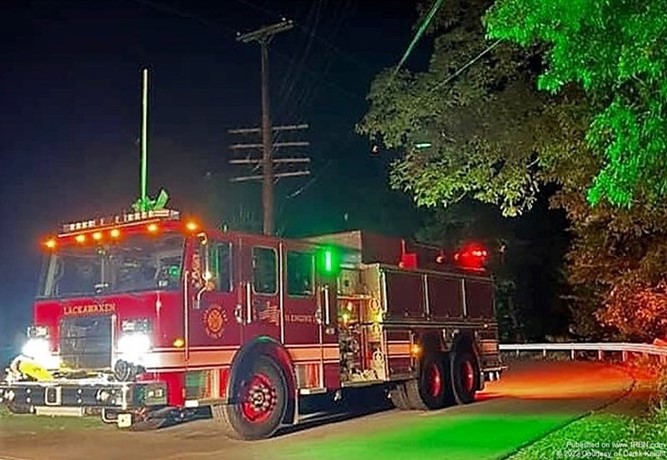 Photo by Courtesy of Derek KnightLackawaxen Township Fire Department, Lackawaxen, PA (Pike County)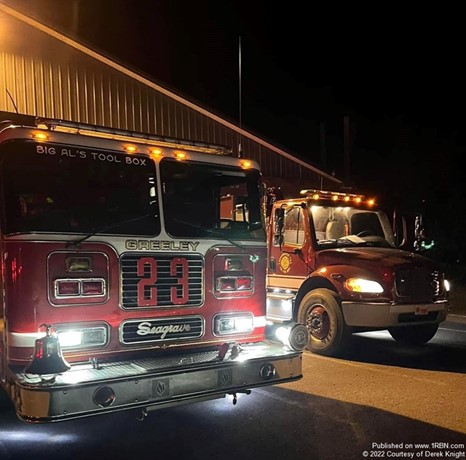 Photo by Courtesy of Derek KnightLackawaxen Township Fire Department, Lackawaxen, PA (Pike County)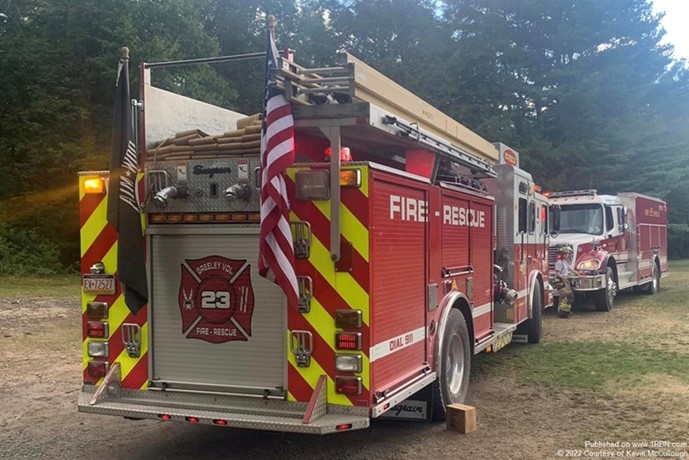 Photo by Courtesy of Kevin McCulloughGreeley Volunteer Fire Department, Greeley, PA (Pike County)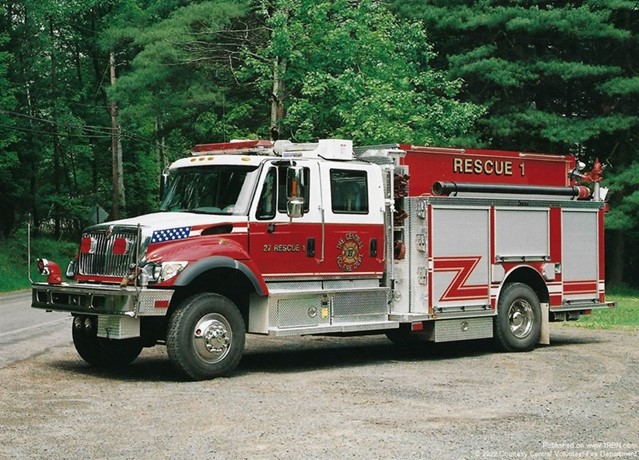 Photo by Courtesy Central Volunteer Fire DepartmentCentral Volunteer Fire Department, Lackawaxen, PA (Pike County)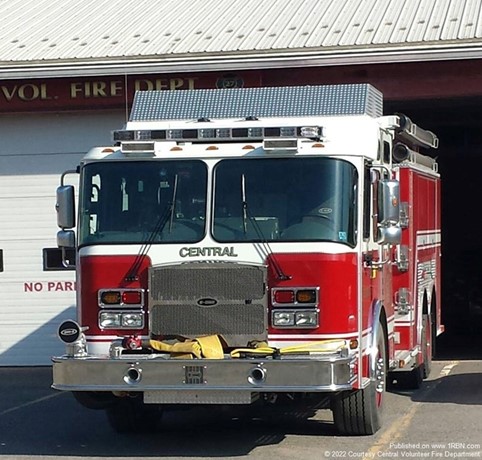 Photo by Courtesy Central Volunteer Fire DepartmentCentral Volunteer Fire Department, Lackawaxen, PA (Pike County)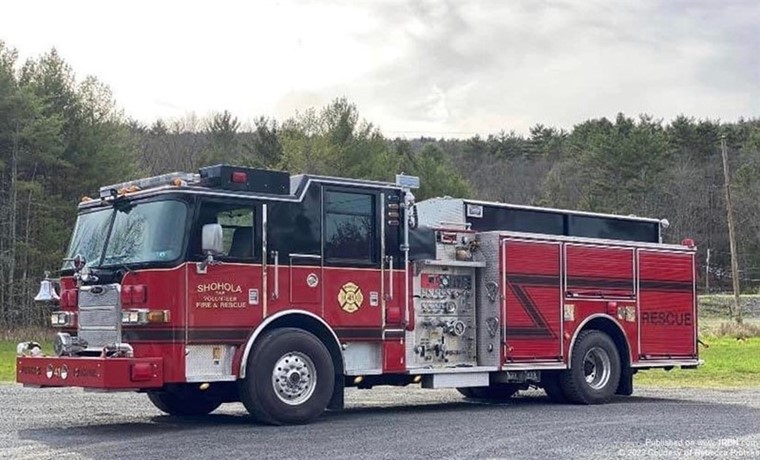 Photo by Courtesy of Rebecca ProtskoShohola Fire and Rescue, Shohola, PA (Pike County)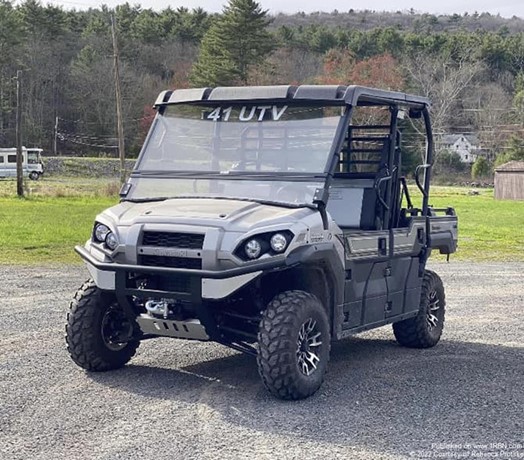 Photo by Courtesy of Rebecca ProtskoShohola Fire and Rescue, Shohola, PA (Pike County)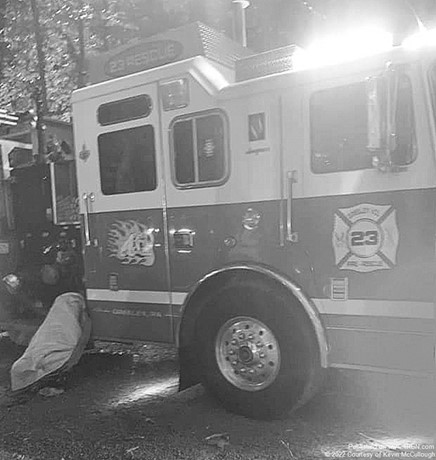 Photo by Courtesy of Kevin McCulloughGreeley Volunteer Fire Department, Greeley, PA (Pike County)
This article is a direct street report from our correspondent and has not been edited by the 1st Responder newsroom.
LACKAWAXEN TOWNSHIP, PA – An incident that involved four fire departments on the Pennsylvania side of the Delaware River and one on the New York side in early September may serve as a safety warning for boaters and hikers to keep vital supplies attached to their person at all times.

On September 2nd the tri-state region of Pike, Orange, Montague, and Sullivan Counties in NY, NJ, and PA experienced an unusual late summer cold snap. On what had been a sunny day, however, a male kayaker somehow lost his kayak and became stranded on a remote Pike County shore. The day went on, turned to evening, and then midnight passed with the kayaker unable to find his way to help.

All alone and with only a tee shirt and shorts on, no supplies whatsoever, and temperatures dropping into the low 40s, the stranded kayaker shouted for help throughout the evening into early morning hours from his densely wooded shoreline location.

It was a firefighter from Yulan Fire Department in Sullivan County, NY who finally heard the victim's voice calling from the opposite shore just after midnight. However, soon after his verbal communication with the Yulan firefighter, the victim fell and sustained a head injury altering his ability to communicate effectively.

Yulan's fire chief put in a request for departments on the Pennsylvania side of the river to respond. His department and two others -- Highland Lake and Lumberland – assisted from the New York side. Lumberland launched their rescue boat and searched the shores for an hour-and-a-half, with Highland Lake available as emergency backup.

Four PA units responded and were able to locate, secure, and transport the individual about two miles from where they found him to a waiting Lackawaxen ambulance and transport to Wayne Memorial Hospital.

Lackawaxen Township Fire Department was the first called by Pike County. They established a staging area at their fire house and moved command and a Lackawaxen ambulance closer to the scene. Greeley Volunteer Fire Department, on foot, ad Central Volunteer Fire Department and Shohola Fire Department with Utility Task Vehicles (UTVs) began a search along railroad tracks in the area. About 15-minutes after entering the woods, units arrived at the victim's remote location.

Greeley Assistant Chief Kevin McCullough said due to this individual's head injury, little was able to be learned by rescuers as to how he became stranded – or even what his name was. However, they know he was alone with no kayak, phone, or any supplies at all and dressed only in shorts and a light tee shirt. When pitch black darkness, cold, and then an injury hit him, he became even less aware of where he was, or how to get help.

"He had literally nothing with him at all. He was barely verbal when we found him. He was speaking, but very faint, and made zero sense whatsoever. We don't know exactly when he fell, but we think he lost verbal contact with Yulan because the hypothermia began to set in, and altered mental status due to hitting his head after a fall along the riverbank.," McCullough said.

The victim's status was unavailable at this time, but with treatment had been expected to make a full recovery.

The National Park Service issues a seasonal warning as fall and then winter approaches annually. All boaters, hikers, or other outdoor recreational users are urged to carry a fully charged phone and basic survival supplies on their person. They suggest not traveling alone, and when boating, kayaking, or swimming in the rivers to always to wear a life jacket – no matter the season.