Heating Up Fast: Seminole County Fire Dept & Seminole Sheriff's Office Give Hot Car Demo to Showcase Dangers of Kids in Hot Cars
September 07, 2022 | FLORIDA
DOREEN OVERSTREET, Correspondent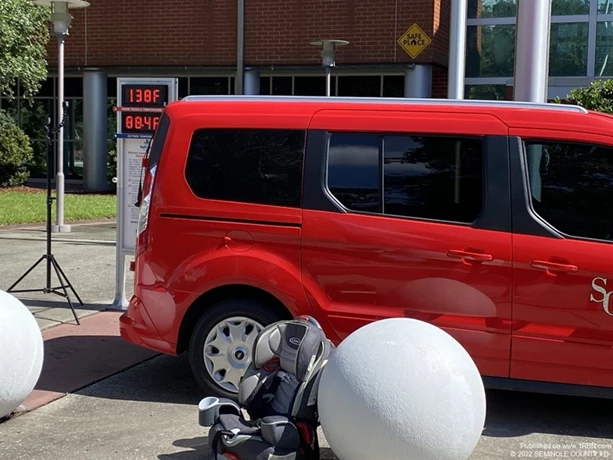 Photo by SEMINOLE COUNTY FD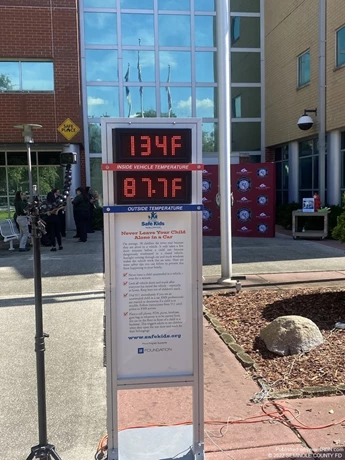 Photo by SEMINOLE COUNTY FD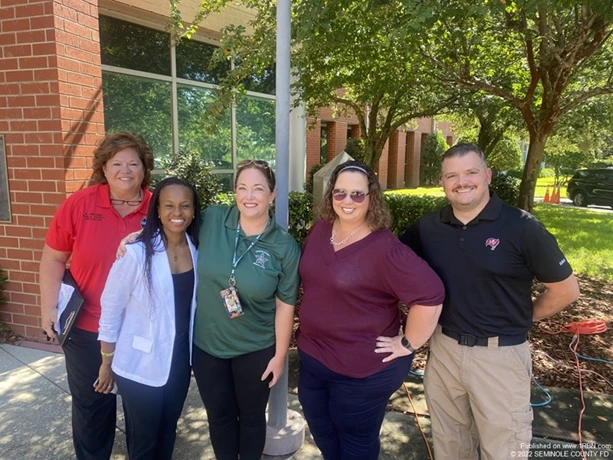 Photo by SEMINOLE COUNTY FD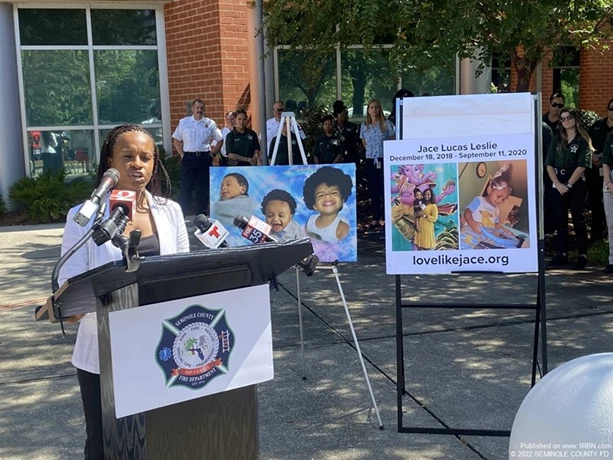 Photo by SEMINOLE COUNTY FD
This article is a direct street report from our correspondent and has not been edited by the 1st Responder newsroom.
With the never-ending heat wave in Florida, first responders recently warned parents about the dangers of heat strokes (or hyperthermia) of children left in hot cars … even if it's for a couple minutes. Children heat up 3 to 5 times faster than adults. Every year, about 38 kids across the country die from being left in hot cars. So far this year, 22 children have died in the U.S. through this type of tragedy, with a recent incident in New Jersey.

The Seminole County Fire Department, the Seminole County Sheriff's Office and Safe Kids Worldwide recently teamed up to put out a large digital thermometer display to show how fast – and hot – a car can heat up. The outside temperature was 87 degrees Fahrenheit and shot up to 137 degrees Fahrenheit inside the vehicle in less than an hour. At the event, local Central Florida parent and advocate Makia Wallace spoke. She lost her 21-month-year-old son Jace Lucas in September 2020 to a hot car incident where a childcare provider left him in the car. Makia stressed how preventable these tragedies are and how it's important for everyone to put away the distractions and to create reminders to yourself or put your briefcase or purse in the back seat with the child.