Second-Alarm in South Windham
Photo by Willimantic FireCrews had heavy fire from the rear on arrival.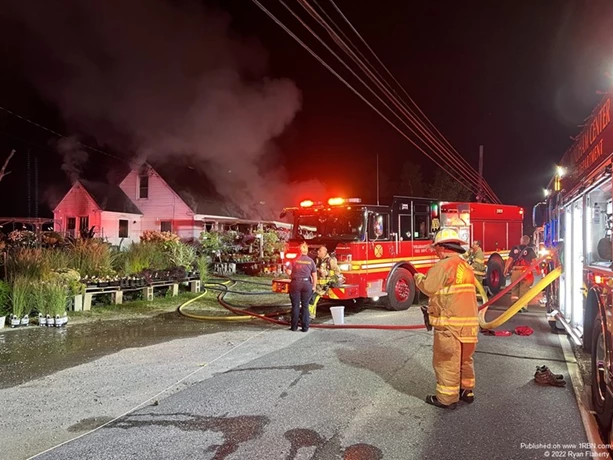 Photo by Ryan FlahertyWillimantic Engine 101 first due.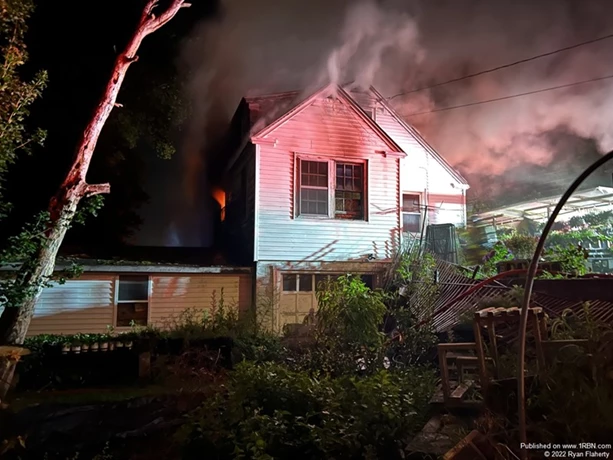 Photo by Ryan Flaherty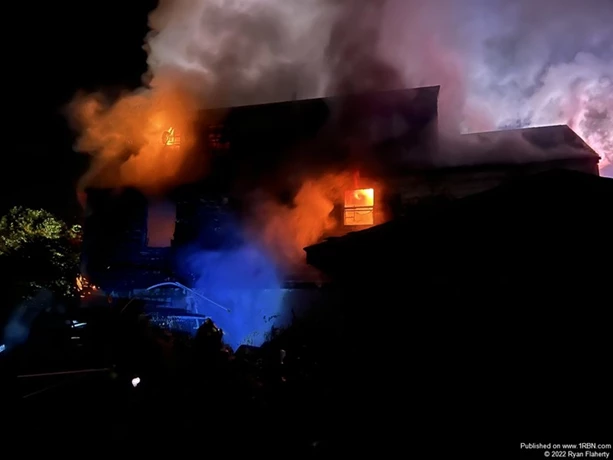 Photo by Ryan Flaherty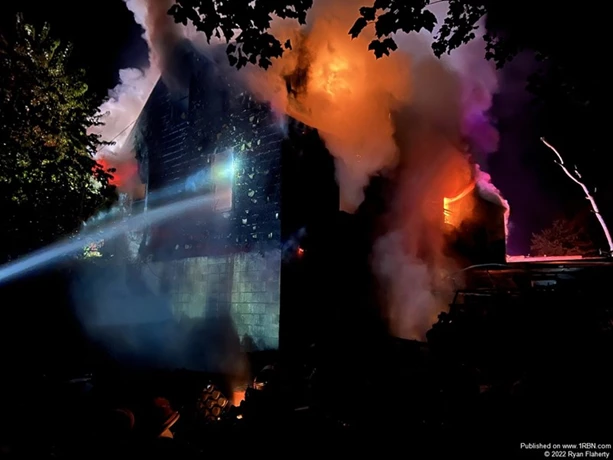 Photo by Ryan Flaherty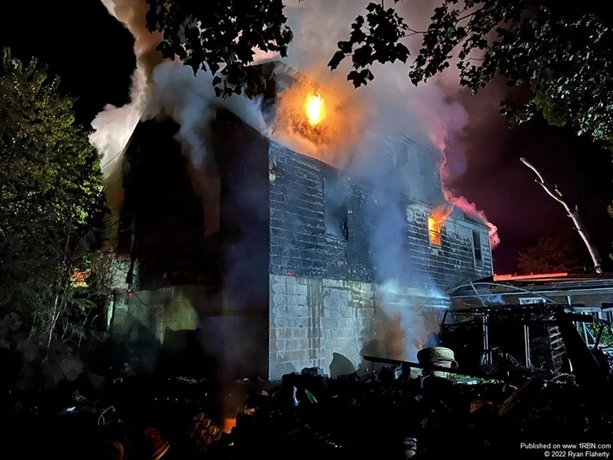 Photo by Ryan Flaherty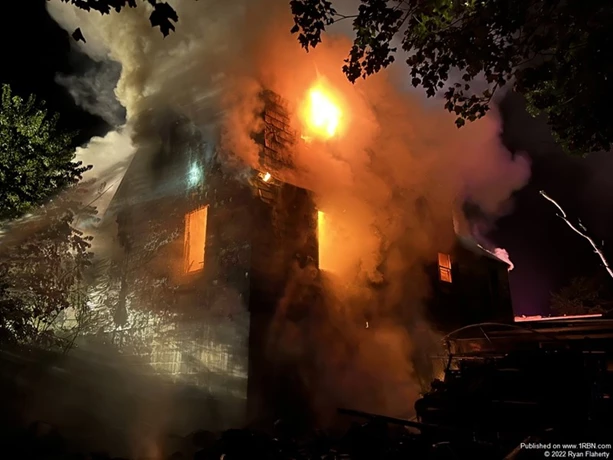 Photo by Ryan FlahertyView from the rear.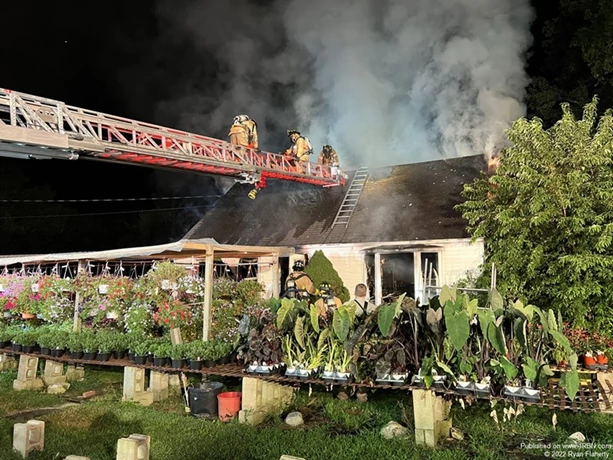 Photo by Ryan FlahertyLebanon Ladder 106 cutting the roof.
This article is a direct street report from our correspondent and has not been edited by the 1st Responder newsroom.
SOUTH WINDHAM, CT - At 11:58 P.M. on Friday, August 19th, the South Windham, Windham Center, North Windham, Willimantic Engine 101, Ambulance 501, Medic 31 and the Yantic FAST were dispatched to 667 Windham Road for a structure fire. Car 404 arrived at 12:04 A.M. with heavy fire showing from the rear of the first floor of a one-and-a-half story wood frame residence.

Engine 101 arrived at 12:06 A.M. and stretched a one-and-three-quarter inch hose line through the front door. Engine 103 arrived next and was told to tie into Engine 101. Tanker 103 then tied into Engine 103, which was pumping a one-and-three-quarter inch line to the rear.

Engine 101 said they were out of water at 12:20 A.M., so command transmitted the second-alarm and asked for some tankers. Engine 204 laid about 1,000-feet of four-inch supply line and tied into the back of Tanker 103 which was then sending water to Engine 101. Following that, ET-102 laid in from a hydrant on the north side of the incident which fed Engine 103.

Columbia Ambulance 605 was leaving Windham Hospital and took in the fire while providing standby. Lebanon Ladder 106 set up in the front and performed vertical ventilation. At 12:52 A.M., command requested all departments to be re-toned for manpower.

Franklin and Scotland provided manpower as relief crews. Columbia Engine 105 was originally covering Station 3 and got brought into the scene. Their crews performed overhaul. Chaplin, Hampton and Mansfield also provided station coverage. The Windham Fire Marshal's Office is investigating.