Rensselaer County Sheriffs Office Takes Another Narcotics Dealer Down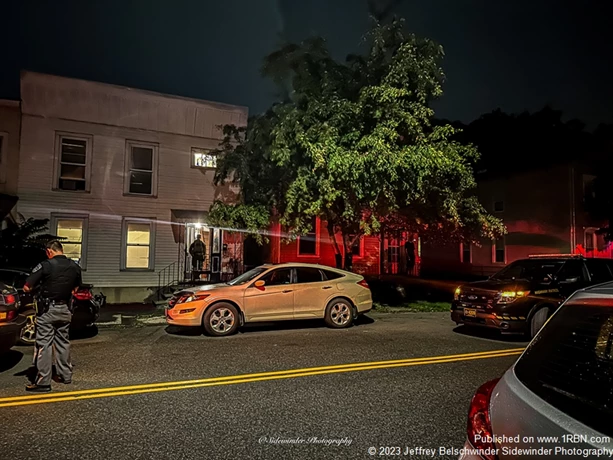 Photo by Jeffrey Belschwinder Sidewinder PhotographyRensselaer County Sheriffs Office Criminal Investigation Unit Conducts a search warrant on a known narcotics dealers residence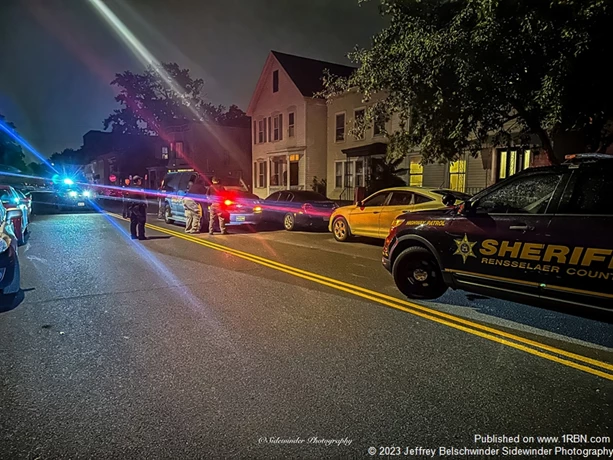 Photo by Jeffrey Belschwinder Sidewinder Photography
This article is a direct street report from our correspondent and has not been edited by the 1st Responder newsroom.
The relentless efforts of the Rensselaer County Sheriffs Office Criminal Investigation Unit and Emergency Services Unit have once again led to the removal of another narcotics dealer from the streets of Troy.
In a decisive move, the Rensselaer County Sheriffs Office's Emergency Services Unit executed a narcotic search warrant at 675 3rd Avenue in the city of Troy during the late evening hours. As the suspects remained within their abode, the tactical team strategically assembled by the front door. In an instant, the swift and overpowering, the tactical team apprehended all occupants inside the residence.
On the street additional sheriffs deputies effectively sealed off all access points along the surrounding roads, while investigators swiftly gained entry to initiate the search for the narcotics that these individuals have been suspected of dealing. Inside the premises, deputies discovered a substantial cache of narcotics. Every individual apprehended within the house was promptly escorted outside for processing and a few individuals were taken into custody. Deputies and Investigator's stood resolute, maintaining their presence on site for an extended duration. As the night operations continued, investigators eventually cleared the scene, leaving behind a tableau of thorough accomplishment.
The dynamic collaboration between the Rensselaer County Sheriffs Office's Emergency Services Unit and Criminal Investigation Unit continues to operate at full throttle, addressing the pressing narcotics issues that have besieged Rensselaer County communities. Spearheaded by an elite task force, these operations are fervently dedicated to reclaiming the streets of Troy and revitalizing the communities tainted by the actions of these individuals.
The Rensselaer County Sheriffs Office stands firm with its drug tip line, a lifeline for anyone who can call upon it. It is strongly encouraged that vigilant neighbors, who are keenly aware of the pervasive drug problems causing quality of life deterioration, take the initiative to reach out, kickstarting the investigative process. Residents can make their voices heard by dialing 518-270-0128, contributing to the restoration of their community's well-being.