Cohoes Hit With Its First Homicide In Three Year After One Person Is Shot On Main Street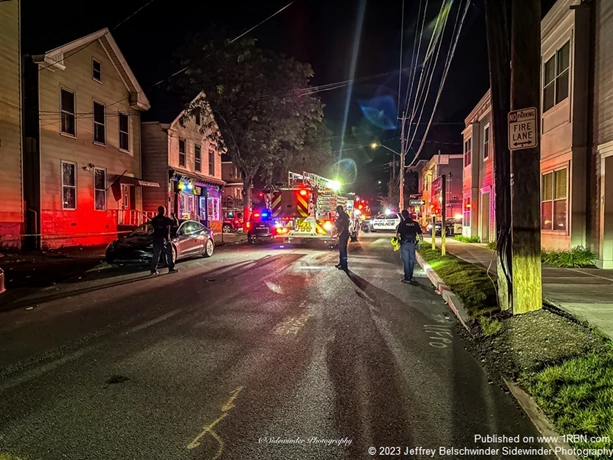 Photo by Jeffrey Belschwinder Sidewinder PhotographyCohoes Fire Department lights up the crime scene on Main Street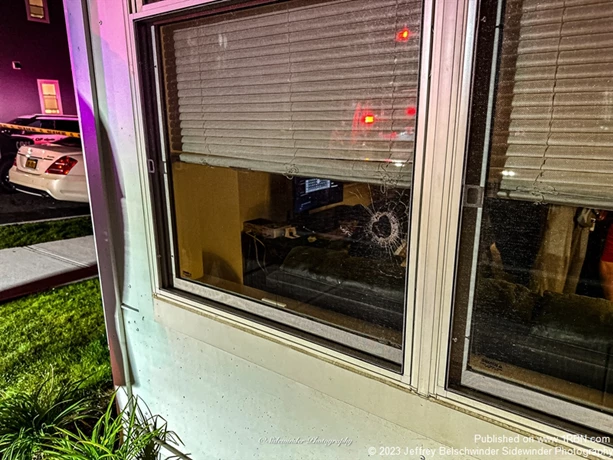 Photo by Jeffrey Belschwinder Sidewinder Photography
Photo by Jeffrey Belschwinder Sidewinder Photography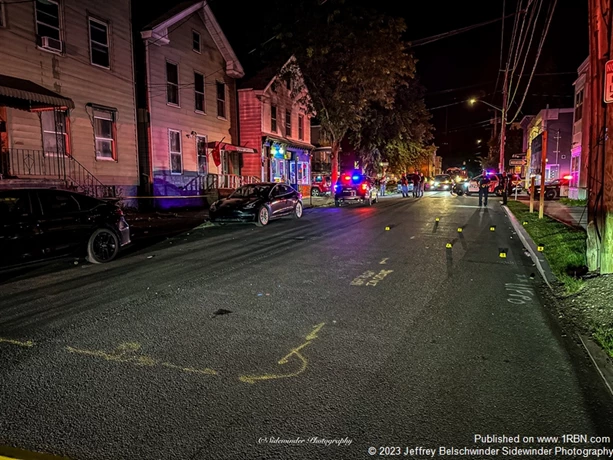 Photo by Jeffrey Belschwinder Sidewinder Photography
This article is a direct street report from our correspondent and has not been edited by the 1st Responder newsroom.
On August 10, 2023 just after 10:38PM The dispatcher received multiple calls for a shots fired incident along with additional information that there was a person down in the roadway in the area of 125 Main Street in the City of Cohoes. Cohoes police officers quickly arrived on scene to a chaotic incident with numerous residents in the roadway along with a down victim with a gunshot wound to the back. Police on scene immediately requested the fire department to expedite to the scene.
The Cohoes Fire Department quickly arrived on scene along with Ambulnz and began to conduct advance life-support measures to attempt to save the victim. Firefighters on scene notified the dispatchers that the victims conditions were beginning to change and began to conduct CPR on the victim as the victim slipped into trauma arrest. With numerous police from the City of Cohoes already on scene and additional resources from neighboring villages and cites showing up, Police quickly secure the area as they had a significant amount of shell casings on the ground from the shooting. Police on scene had vehicles that had been hit by projectiles and a house that had a projectile go through the window of the home and through the wall into a closet. Police on scene began to search for the suspect, but could not locate the individual. The victim was transported to a Albany Medical Center in full trauma arrest with additional members from the Cohoes fire department on board to assist the crew from the ambulance. Firefighters remained on scene for a short period of time providing the police department with additional lighting. Detectives from the Cohoes Police Department were brought in to begin their investigation into the shooting. Later after arriving at the hospital the victim had succumbed from his gunshot wound. 

Police on scene secured a significant portion of Main street as the crime scene. Traffic was shut down around the incident. Evidence technicians and detectives will continue to work through the evening on the case. The city of Cohoes police department will be working with the New York State police major crime division to investigate the homicide. The public is reminded to remain vigilant during this time. If any residents have video of the incident they are encouraged to reach out to the Cohoes Police Department.