Kearny FD Promotions Include New Chief
By RON JEFFERS, New Jersey Editor | July 15, 2020 | NEW JERSEY
Story No. 071720102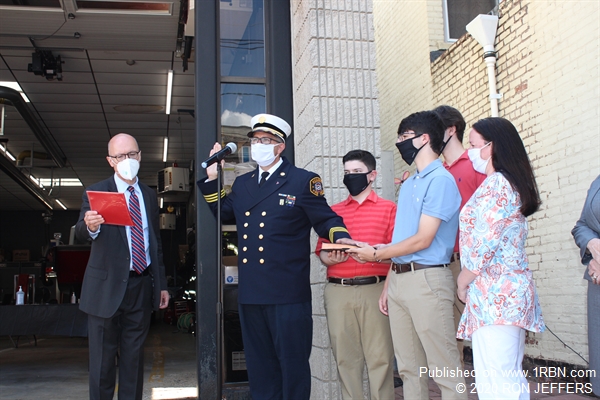 Photo by RON JEFFERSJoseph Mastandrea takes the oath as the 11th career chief of the Kearny Fire Department, from Mayor Alberto Santos, left, as his family looks on.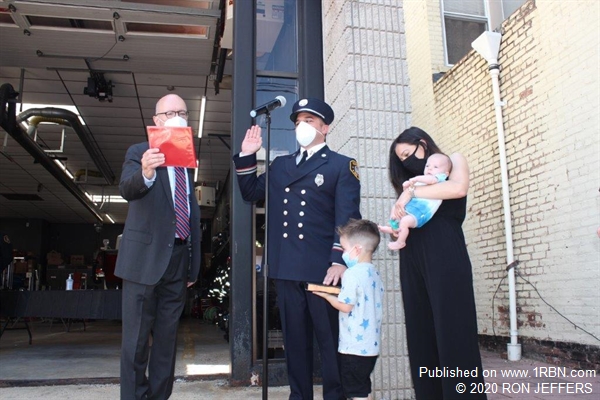 Photo by RON JEFFERSJoseph Ferraro takes the oath of deputy fire chief from Mayor Santos.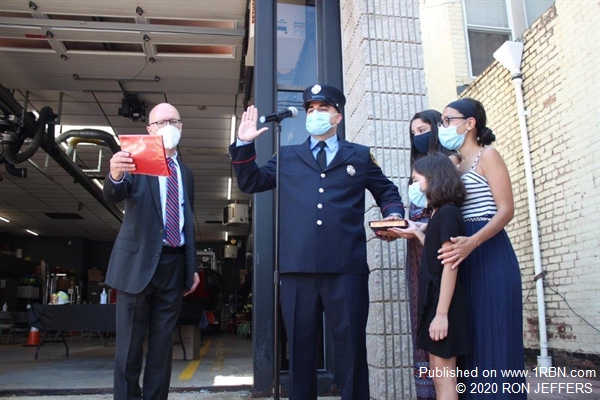 Photo by RON JEFFERSDamien Caceres take the oath of fire captain with Mayor Santos.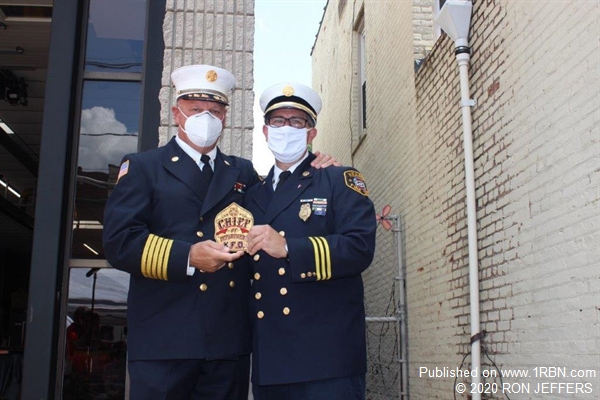 Photo by RON JEFFERSRetired Chief Steve Dyl, left, presents Chief Mastandrea with his new Chief of Department helmet front piece.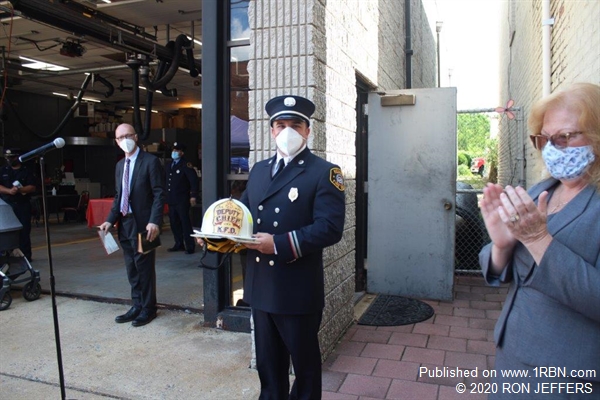 Photo by RON JEFFERSDeputy Chief Ferraro received his while helmet from Chief Mastandrea.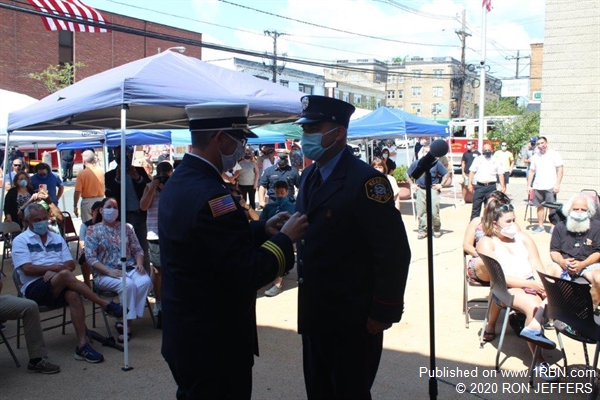 Photo by RON JEFFERSCaptain Damien Caceres receives his captain badge from Chief Mastandrea.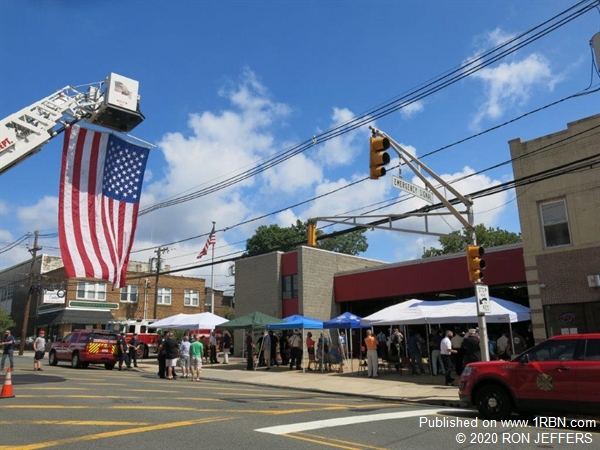 Photo by RON JEFFERS
Kearny, NJ - On the morning of July 15th, Kearny firefighters assembled at Fire Headquarters to offer their best wishes to three of their own receiving promotions. The local members were joined by firefighters from area departments, town officials, families and friends.

For the 11th time in the 99-year history of the career fire department, a new Chief of Department was appointed. Joseph Mastandrea was sworn in by Mayor Alberto Santos just outside of the apparatus bays, to accommodate social distancing.

Chief Mastandrea has 21-years on the job, and he has assumed many responsibilities over those years of dedication to the community and the Fire Department. His long list of credentials for the position were mentioned by recently retired Chief Steve Dyl, Mayor Santos and Fire Committee Chairperson Eileen Eckel.

Mayor Santos described Chief Mastandrea as "the right person for the job," and added that he had, "the heart and dedication for the job".

Also promoted on this morning were Joseph Ferraro to deputy chief, and Damien Caceres rose to captain.
This article is a direct street report from our correspondent and has not been edited by the 1st Responder newsroom.