Colchester Responds to Fatal Second-Alarm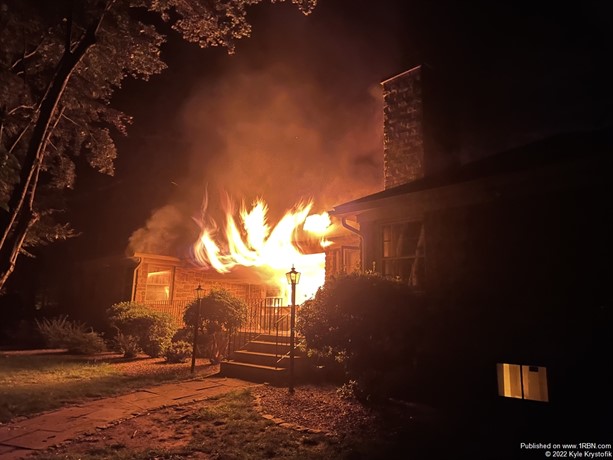 Photo by Kyle KrystofikCrews arrived to a large volume of fire from the rear.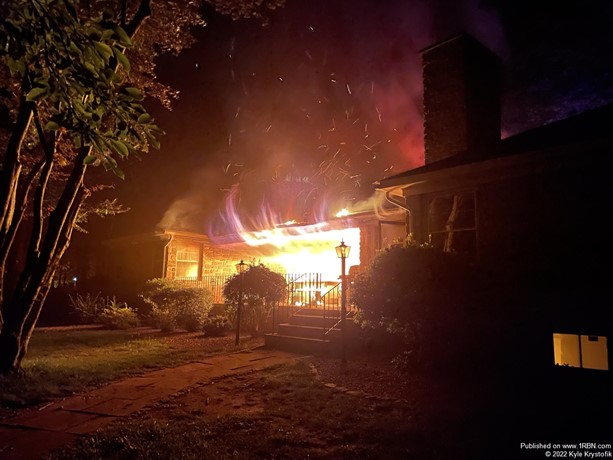 Photo by Kyle Krystofik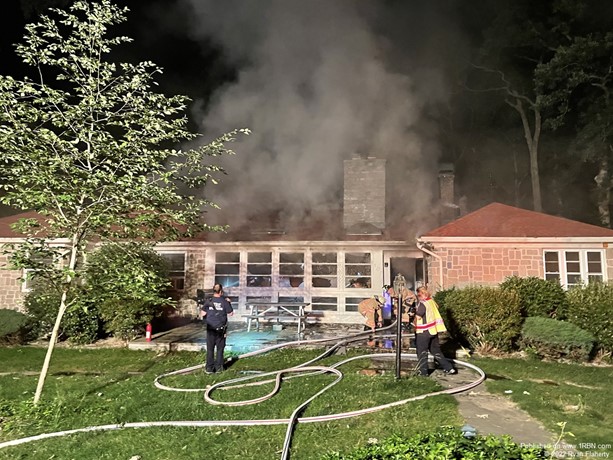 Photo by Ryan Flaherty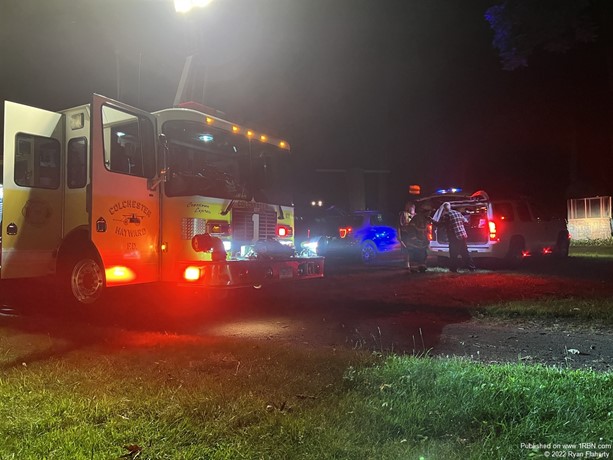 Photo by Ryan FlahertyCar 128 set up with his command post in front of Engine 128.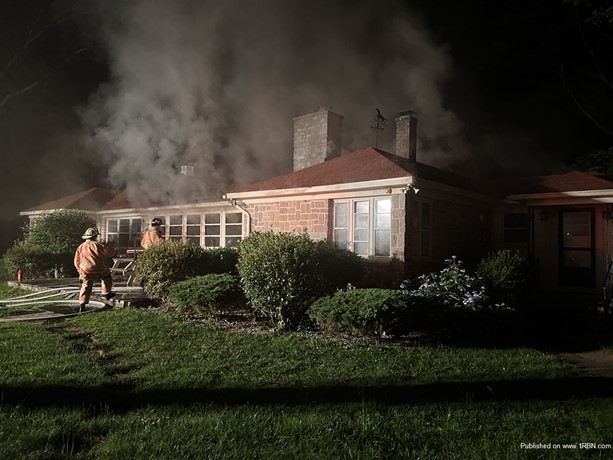 Photo by Ryan Flaherty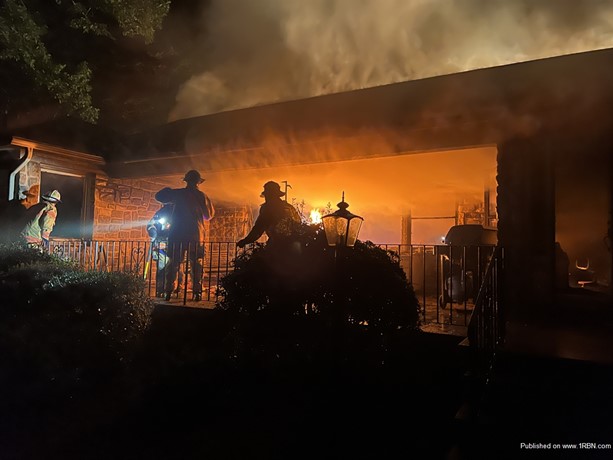 Photo by Ryan Flaherty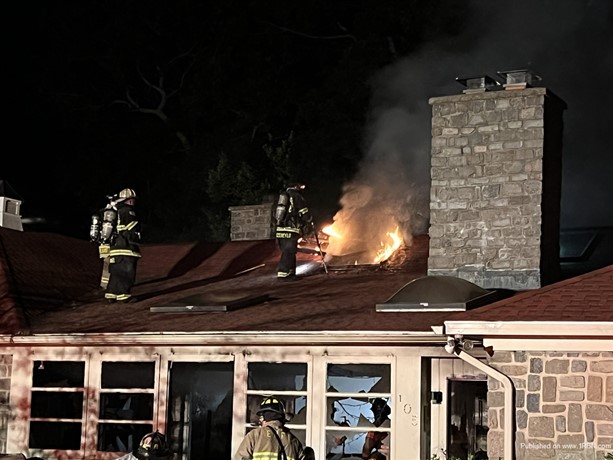 Photo by Ryan Flaherty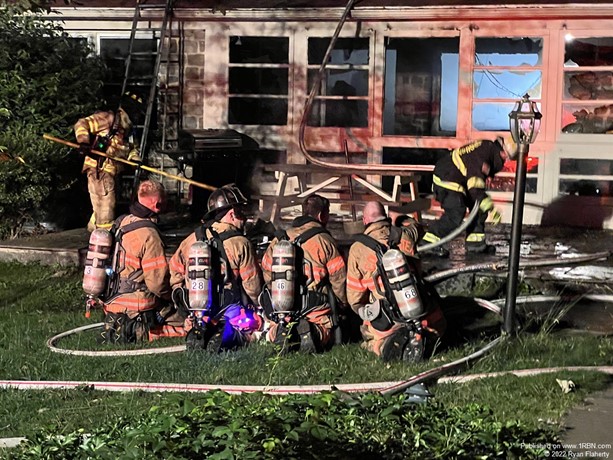 Photo by Ryan FlahertyColchester Firefighter Maynard, Captain Papp, Firefighter DeAngelis & Firefighter Coppola taking a breather after being first due.
This article is a direct street report from our correspondent and has not been edited by the 1st Responder newsroom.
COLCHESTER, CT - At 11:01 P.M. on Monday, July 4th, the Colchester Fire Department with Glastonbury Co. 3 FAST and Medic 3 from Marlborough Clinic, were dispatched to 105 Cato Corner Road for a house fire with entrapment. Car 128 arrived at 11:08 P.M. with heavy smoke from the front and fire showing from the rear of the first floor. The deputy chief transmitted the second-alarm at 11:10 P.M. and confirmed that there was still a person trapped inside. 

Engine 128 arrived and laid a five-inch supply line down the driveway. They stretched a one-and-three-quarter inch line through the front door where they encountered heavy fire in the living room. Ladder 128 backed down the driveway while Engine 328 set up to draft from Tanker 128's drop tank. Crews operated two hand lines inside and located an unresponsive male at 11:31 P.M. while performing the primary search. The victim was removed in a stokes basket through a front window and pronounced on scene. 

Crews from Marlborough and Glastonbury assisted with vertical ventilation and overhaul. Tankers from Marlborough, East Haddam and East Hampton performed the water shuttle. Their fill site was established on Cabin Road. Additional ambulances responded from Marlborough and East Hampton. Lifestar was requested for the victim, but got cancelled before landing. Hebron, Gardner Lake and Haddam Neck covered Colchester's fire stations. The Colchester Fire Marshal is investigating with assistance from the Connecticut Fire and Explosion Investigation Unit.