Tri-Counties Fire Association 29th Annual Fire Apparatus Show a Success
By RON JEFFERS, New Jersey Editor | August 01, 2021 | NEW JERSEY
Story No. 062821131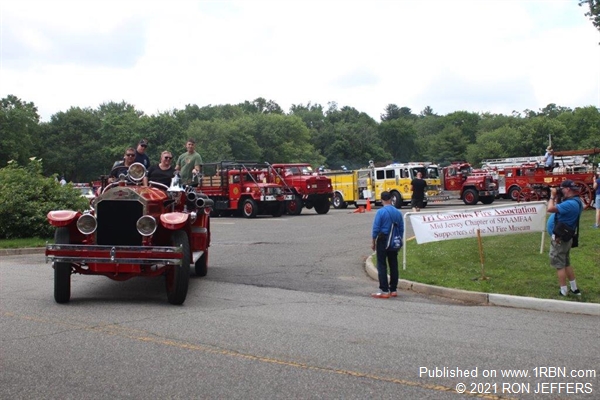 Photo by RON JEFFERS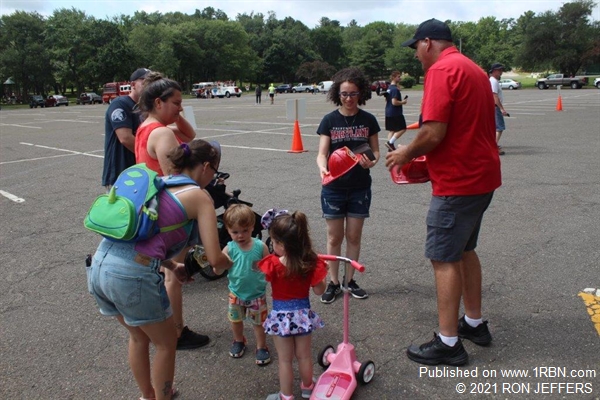 Photo by RON JEFFERS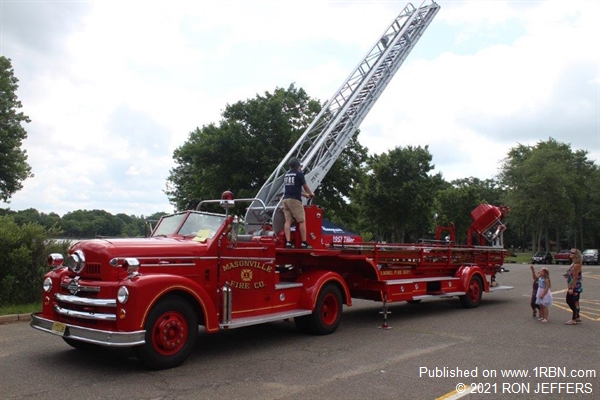 Photo by RON JEFFERS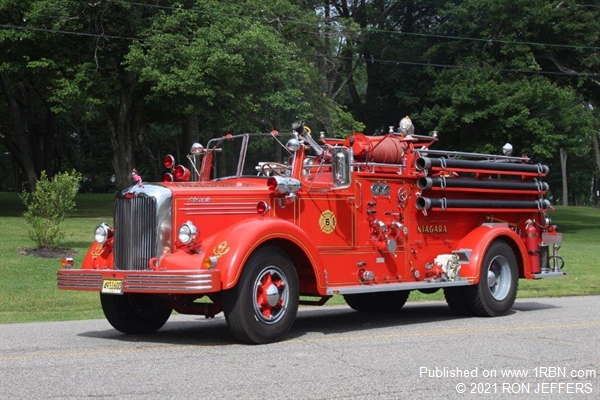 Photo by RON JEFFERSBurlington Niagara Co. 6 1950 Mack 750-gpm pumper.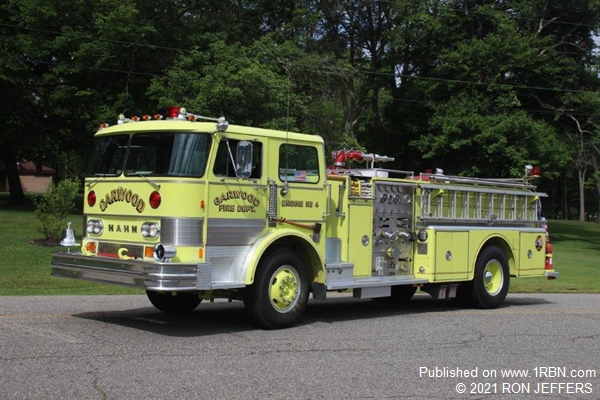 Photo by RON JEFFERSFormer Garwood Engine 4's 1974 Hahn 1000-gpm/500-gwt pumper, operated by Joel Bain & son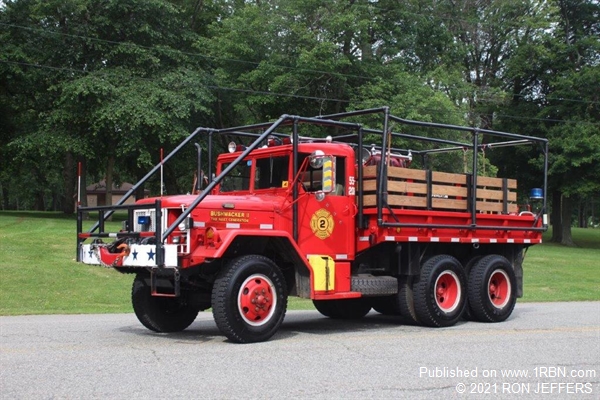 Photo by RON JEFFERSNorth Brunswick Maple Meade Bush Wacker II. A 1970 AM General/1992 Mertz skid, 326-gpm/600-gwt.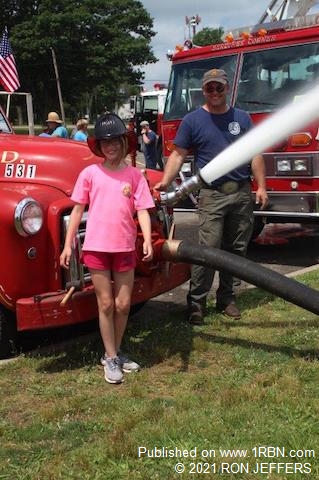 Photo by RON JEFFERS
JAMESBURG, NJ - With COVID-19 conditions improving and restrictions being lifted, the Tri-Counties Fire Association held their 29th annual Antique Fire Apparatus Show at Thompson County Park in Jamesburg, June 27th.

Firefighters and their families and fire apparatus buffs gathered for another enjoyable day with a reported 58 rigs participating in the show and parade through town.

The featured apparatus make, this year, was Hahn Motors. There were several Hahn pumps on display. In addition, there was an 1890 horse-drawn hose wagon that saw duty with the Neptune Hose Company of Long Branch. Also, a replica of a 1911 Ford Model T Torpedo Runabout auto similar to ones purchased for the FDNY. Another eye catcher was a 1951 Seagrave "Anniversary Series" tractor-drawn aerial ladder that saw duty in Mount Laurel and Mount Holly.

Refreshments were served by members of the Jamesburg Fire Department, and the usual vendors had tables with their goods for sale.

The morning sky was gloomy, but Mother Nature did part the clouds for apparatus photographers to capture some of the rigs as they entered the park, at a photo staging area set up by the committee, before reporting to the registration desk.

After the parade, some pumpers went "overboard" and drafted from Lake Manalapan, shooting water from monitors, and supplying a 1989 Mack tower ladder.

Judges inspected the rigs in the parking lot, and many well deserved awards were given out at the end of the day.

A big thank you to the Tri-Counties Fire Association members for another enjoyable day that was badly needed after COVID-19!
This article is a direct street report from our correspondent and has not been edited by the 1st Responder newsroom.