Seminole County Fire Department Partners with Agencies and Community to Provide Drowning Prevention Education to Residents
June 13, 2022 | FLORIDA
DOREEN OVERSTREET, Correspondent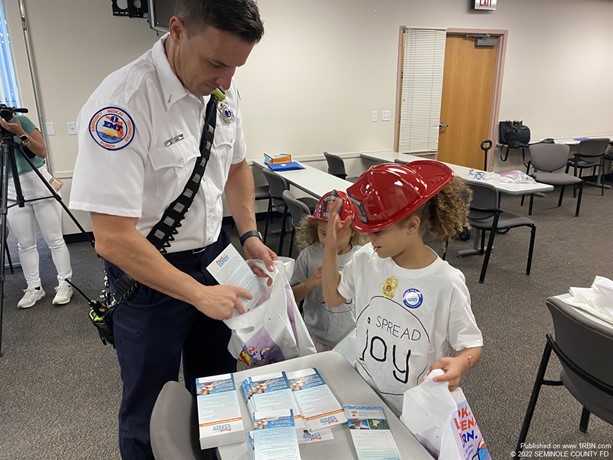 Photo by SEMINOLE COUNTY FD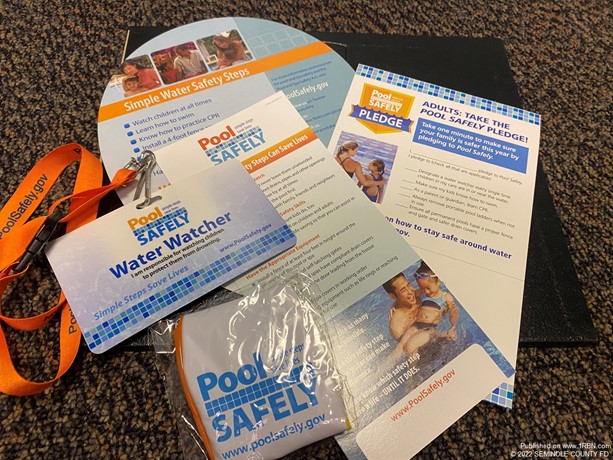 Photo by SEMINOLE COUNTY FD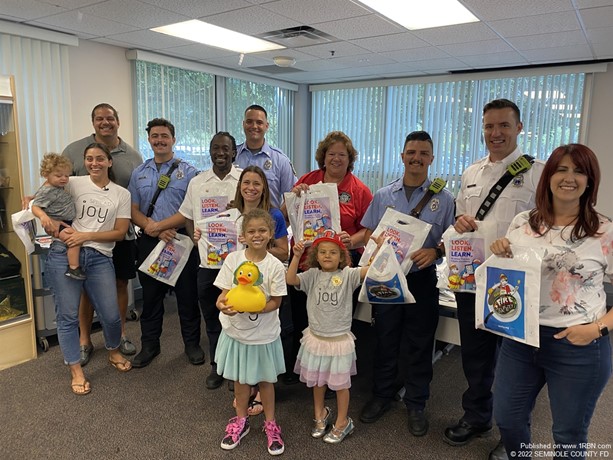 Photo by SEMINOLE COUNTY FD
This article is a direct street report from our correspondent and has not been edited by the 1st Responder newsroom.
Since the beginning of 2022, the Seminole County Fire Department (SCFD) has already responded to four pediatric drowning calls (last year, SCFD responded to a total of six pediatric drowning calls). In 2021, Florida reported the most child drownings in the last 12 years, increasing nearly 30%.

In an effort to help provide resources to the public on drowning prevention, SCFD partnered with the Seminole County Sheriff's Office, the Florida Department of Health in Seminole County, Goldfish Swim School, and community partners and other municipal fire departments to help educate the public. Every one of SCFD's 20 fire stations will have drowning prevention resource packets available to the public to pick up, and crews will also have informational packets on trucks to give out to the public as they run calls.

Also joining the event were Chris and Christina Martin and their family and Jen Peacock, who helped make packets and they spoke to the media about layers of prevention. The Peacock family lost their 2-year-old son Wesley to a pool drowning two years ago and the Martin family lost their 2-year-old son Gunner to a pool drowning in 2016.

Drowning Prevention Tips:

LAYERS OF PROTECTION can prevent these tragedies.

SUPERVISION – the first and most crucial layer of protection, means someone is always actively watching when a child is in or near a pool.

BARRIERS – A child should never be able to enter the pool area unaccompanied by a guardian. Barriers physically block a child from a pool. BARRIERS include child-proof locks on all doors, a pool fence with self-latching and self-closing gates, as well as door and pool alarms. Pool covers may also be used but make sure it is a professional cover, fitted for your pool. A simple canvas covering can be a drowning hazard and entrap a child in the water.

EMERGENCY PREPAREDNESS – The moment a child stops breathing there is a small, precious window of time in which resuscitation may occur. But only if someone knows what to do. Everyone should learn CPR. The techniques are easy to learn and can mean the difference between life and death.