Working House Fire on Carver Rd. in Plymouth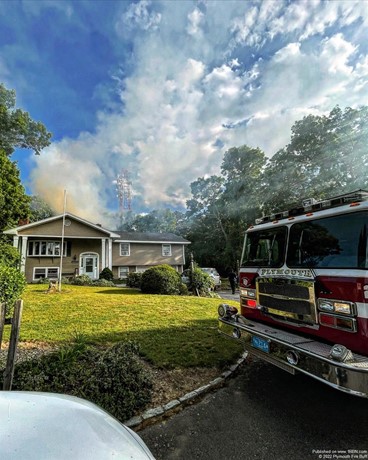 Photo by Plymouth Fire BuffEngine 2 on the 'A' side with a column of heavy smoke showing.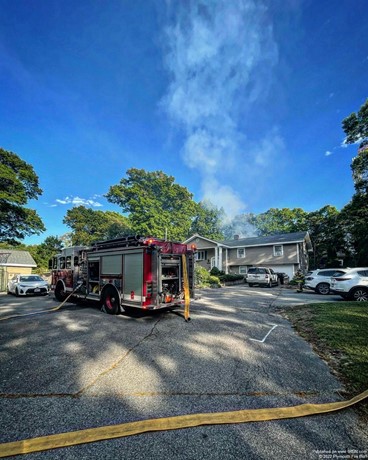 Photo by Plymouth Fire BuffEngine 2 pumping water.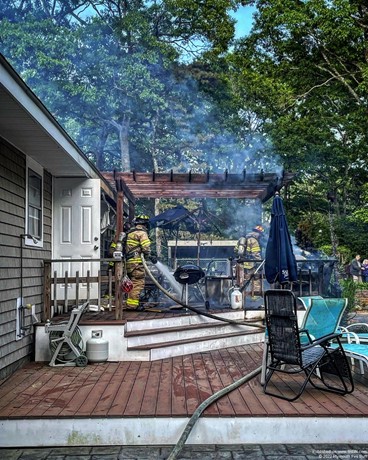 Photo by Plymouth Fire BuffFirefighters knocking down the fire.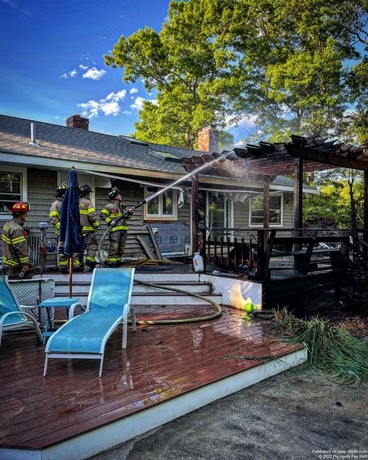 Photo by Plymouth Fire BuffFirefighters wetting down and overhauling.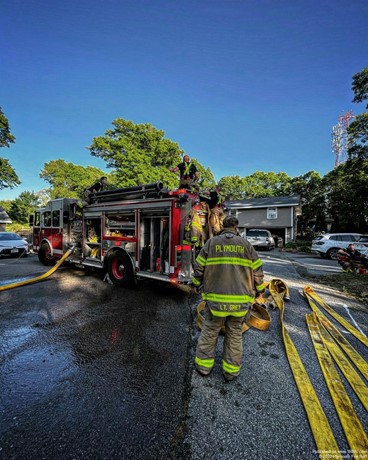 Photo by Plymouth Fire BuffCrews making up and packing hose.
This article is a direct street report from our correspondent and has not been edited by the 1st Responder newsroom.
PLYMOUTH, MA - At 5:58 P.M. on the evening of June 6th, 172 was dispatched to a brush fire behind 44 Carver Road. As the apparatus was pulling out of the bay, the homeowners alerted the crew that their house was on fire and not brush.

LT. Murray of Engine 2 immediately advised Fire Alarm to strike a building fire assignment, starting Engines 1 and 7, Tower 1 and BC1. Engine 2 signed off with a one-and-a-half story wood-frame with an attached deck on fire and stretched a one-and-three-quarter inch attack line to the 'C' side of the structure, as well as a four-inch supply line for the second due engine.

Engine 1 laid into a hydrant at Sparrow Way and Carver Rd., establishing a water supply. Tower 1 assisted opening up the deck with chainsaws. Engine 7 reported extension into the basement, and at 6:12 P.M. BC1 struck a Working Fire on Box 14 for the incident. The fire was knocked down at 6:22 P.M., and all companies were tied up for approximately 45 more minutes with wetting down and overhaul.