Firefighters in Southern Rensselaer County Battle Multiple Barn Fires
May 09, 2023 | NEW YORK
JEFFREY BELSCHWINDER, Senior Correspondent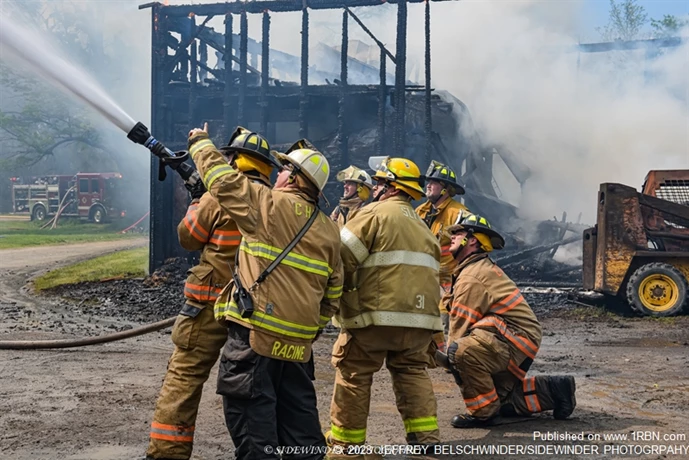 Photo by JEFFREY BELSCHWINDER/SIDEWINDER PHOTOGRPAHY
Photo by JEFFREY BELSCHWINDER/SIDEWINDER PHOTOGRPAHY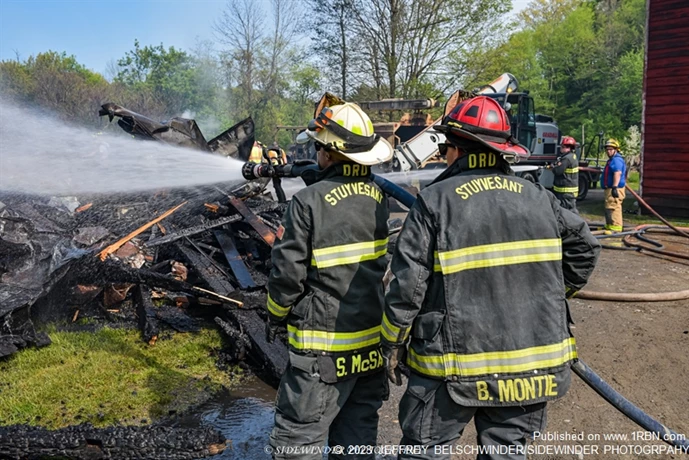 Photo by JEFFREY BELSCHWINDER/SIDEWINDER PHOTOGRPAHY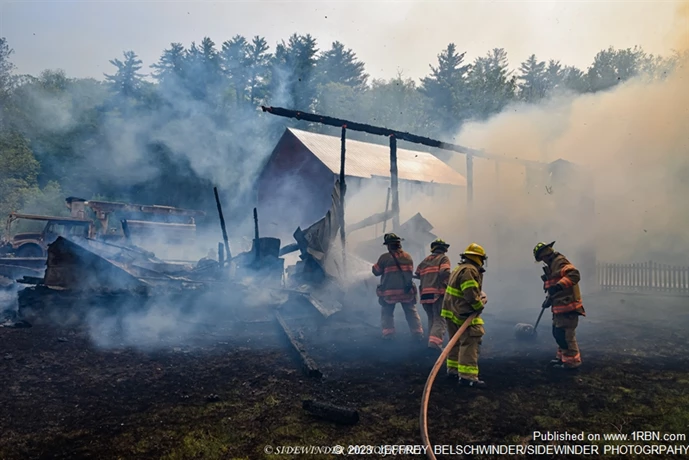 Photo by JEFFREY BELSCHWINDER/SIDEWINDER PHOTOGRPAHY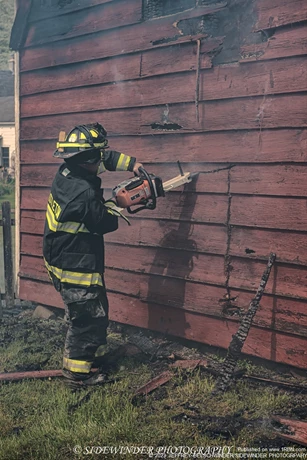 Photo by JEFFREY BELSCHWINDER/SIDEWINDER PHOTOGRPAHY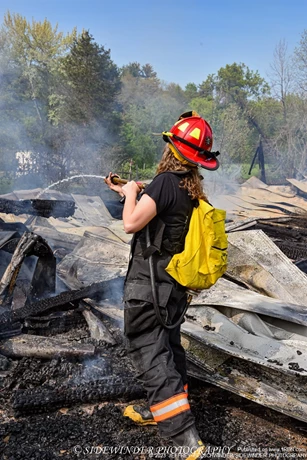 Photo by JEFFREY BELSCHWINDER/SIDEWINDER PHOTOGRPAHY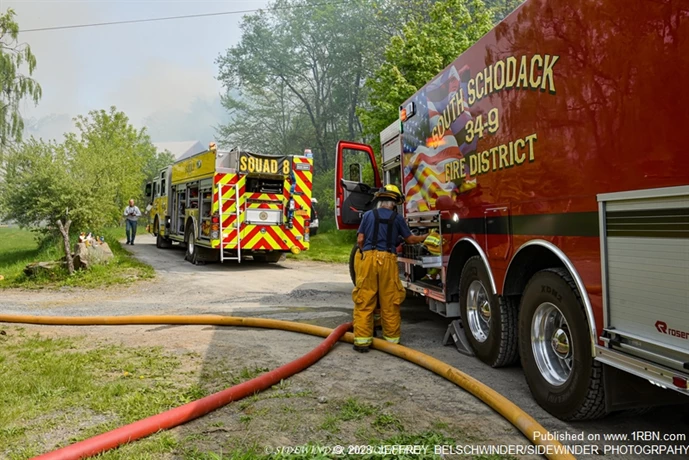 Photo by JEFFREY BELSCHWINDER/SIDEWINDER PHOTOGRPAHY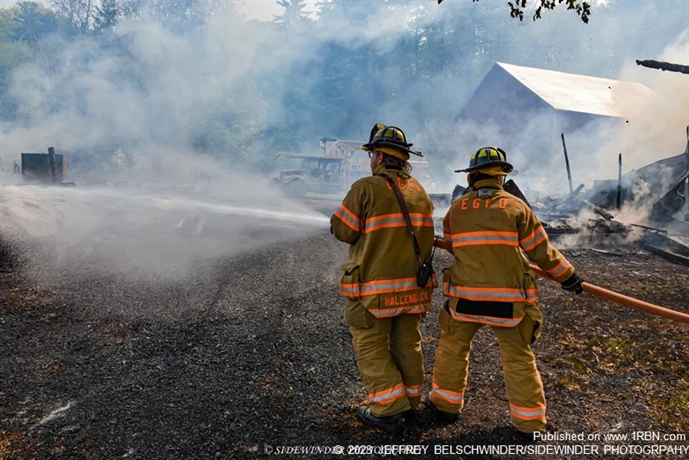 Photo by JEFFREY BELSCHWINDER/SIDEWINDER PHOTOGRPAHY
This article is a direct street report from our correspondent and has not been edited by the 1st Responder newsroom.
CASTLETON, NY - On May 9th at 2:28 P.M., the Castleton Fire Department, along with mutual aid from the Clinton Heights FD for the FAST, South Schodack FD, Schodack Landing FD, West Sand Lake FD, Hoags Corners FD, Schodack Valley FD, East Schodack FD, Nassau FD, Best Luther FD, East Greenbush FD, Stuyvesant FD, Nassau Ambulance and Castleton Ambulance, were dispatched to the area of 77 Clove Road for a reported barn fire. 
As the police department was responding to the scene, they had a significant column of smoke visible in the distance from up to 15 miles away. Castleton Car 1 called en route to the scene and notified the dispatcher that he also had a column of smoke in the air.
As units were en route to the scene, a town highway truck notified the dispatcher that they had multiple barns on fire. As Castleton Car 1 transmitted the second-alarm, the column of smoke turned jet black and filled the afternoon sky. The first arriving engine on scene had multiple barns heavily involved, with fire impinging on a fourth barn. Firefighters began deploying multiple hand lines to protect the home and the other barn, and started to knock down the heavy fire condition with their tank water. Additional firefighters began running a supply line from the farm to the roadway. The first arriving tanker on scene established a water supply at the bridge while additional firefighters made their way down to assess the crews working to suppress the heavy fire condition.
Crews continued to knock down the heavy fire condition, and as they were doing so, they noticed that the fourth barn had fire on one of the eaves. Firefighters utilized a hand line and quickly knocked that fire down. Firefighters made their way inside of the barn and checked to see if there was any further extension, which there was not. On scene firefighters had several propane tanks that had caught fire inside the burned-out barn. Firefighters utilized a hand line to cool the tanks and extinguish them. Due to unsafe conditions, firefighters requested an excavator to the scene to pull down the walls that were still standing. Firefighters continued to hit hotspots in multiple locations and knocked down part of a field that also caught fire.
Once the excavator arrived on scene, the operator pulled down the walls and firefighters quickly extinguished all remaining hotspots. Crews remained on scene for an extended period of time conducting extensive overhaul. No injuries were reported. The owner lost three barns, a trailer, a bucket truck, skid steer, three sheep and some chickens in the fire. The cause of the fire is currently under investigation.