A Hero's Welcome Home in Middletown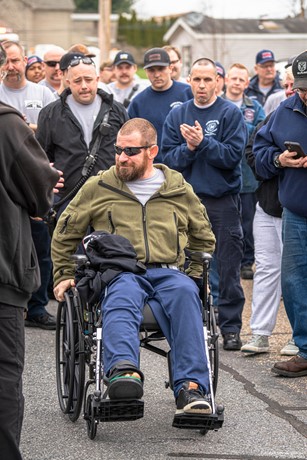 Photo by Shane HeckPhoto taken by photographer Shane Heck minutes after FF Menear arrived back home. Thank you for the photo Shane.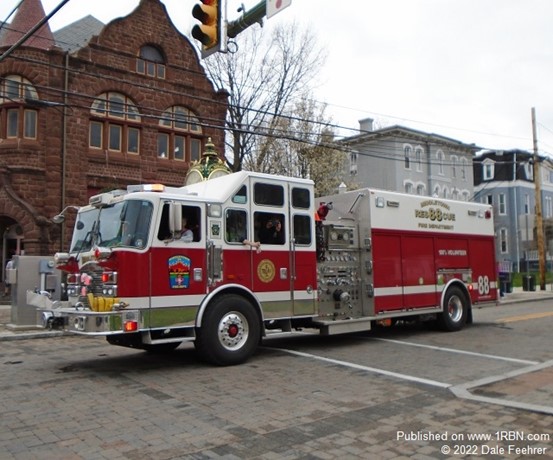 Photo by Dale Feehrer MVFD Rescue 88 escorting FF Menear home.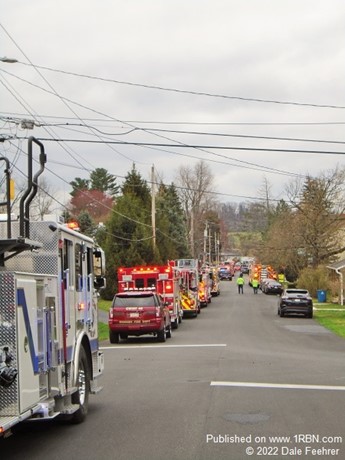 Photo by Dale Feehrer Numerous departments that took part in the celebration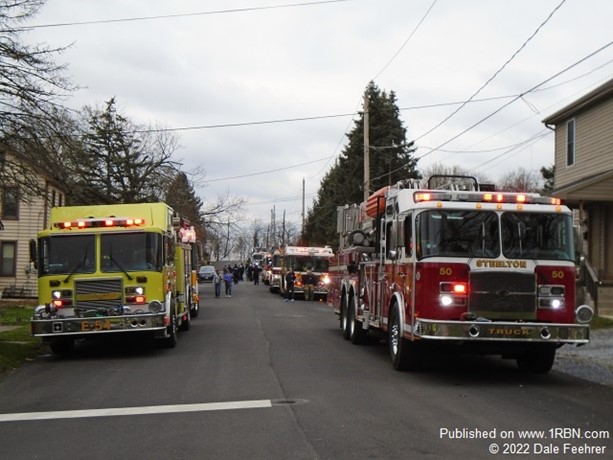 Photo by Dale Feehrer 1st Responder and citizens walking down to welcome FF Menear home.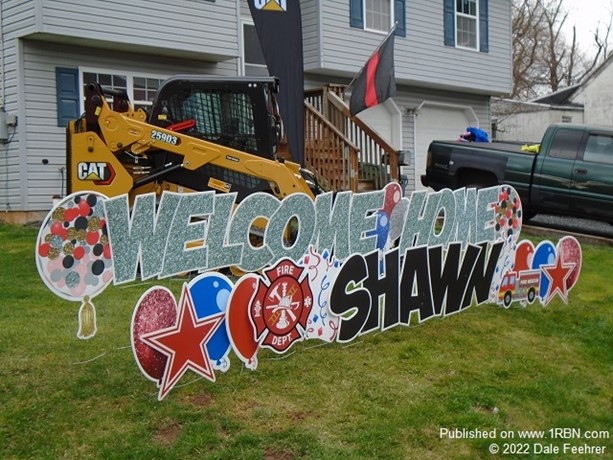 Photo by Dale Feehrer FF Menear's front yard.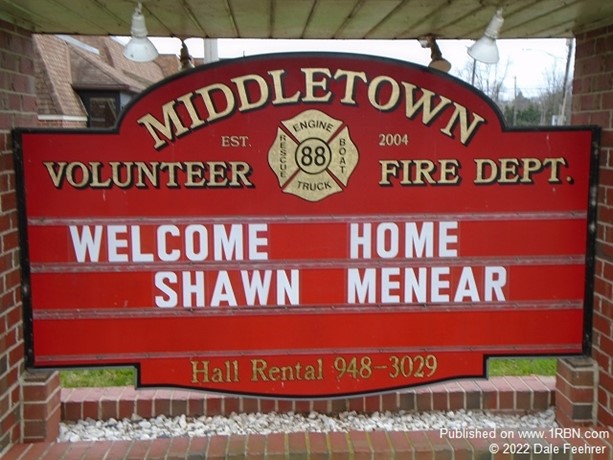 Photo by Dale Feehrer
This article is a direct street report from our correspondent and has not been edited by the 1st Responder newsroom.
MIDDLETOWN, PA - Firefighter Shawn Menear of the Middletown Vol. Fire Department has returned home after spending over two months in the Thomas Jefferson University Hospital Burn Unit.

On January 23rd, Firefighter Menear, along with other departments, were operating at the scene of a fatal house fire that claimed the life of the tenant. During the incident, Menear and others were working on the first floor when a section of the second floor collapsed, trapping him for close to 40 minutes. After being extricated by two RIT teams (Elizabethtown & Palmyra), Menear was taken to the Hershey Medical Center, and due to the extent of 2nd & 3rd degree burns to his leg, he was later flown to the Thomas Jefferson Burn Unit.

During his time at Thomas Jefferson, Menear had numerous surgeries to his right leg and a vigorous rehabilitation program to endure, but with support from his fellow firefighters, family, friends, and community, he succeeded all challenges and was released on April 6th. The members of the MVFD picked Menear up from the Magee Rehabilitation Hospital in Philadelphia where he spent a few weeks after his release from the burn unit.

With the organization of multiple agencies and citizens, Firefighter Menear was greeted with support the whole way home. During the 100-mile trip, every overpass had first responders standing on bridges, and first responders, friends, and citizens lined the streets in Middletown to his home, welcoming Menear back. Menear still has a long road ahead of him, but with help and support from everyone close to him, he will only continue to make progress and return to serving his community.

During his time away, the MVFD family, along with various local businesses and surrounding fire departments, answered the call in Menear's time of need by hosting numerous fundraiser events to help with the expenses generated during his hospital stay.

Welcome home Shawn!