Jersey City Residents Escape Fire with the Clothes on Their Backs
April 05, 2023 | NEW JERSEY
RON JEFFERS, New Jersey Editor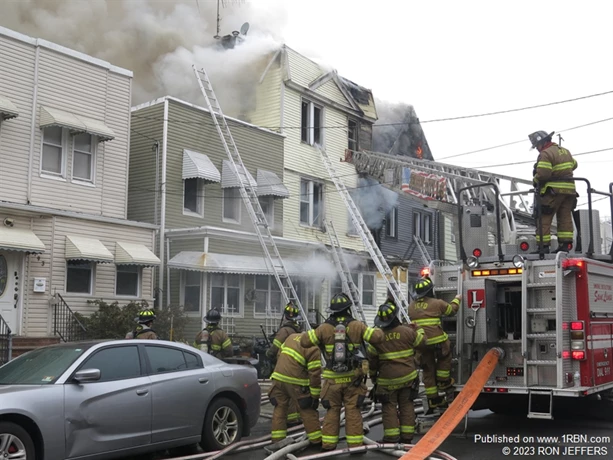 Photo by RON JEFFERSFire raced through three Olean Avenue dwellings in Jersey City, April 5th, displacing residents and pet cats were missing.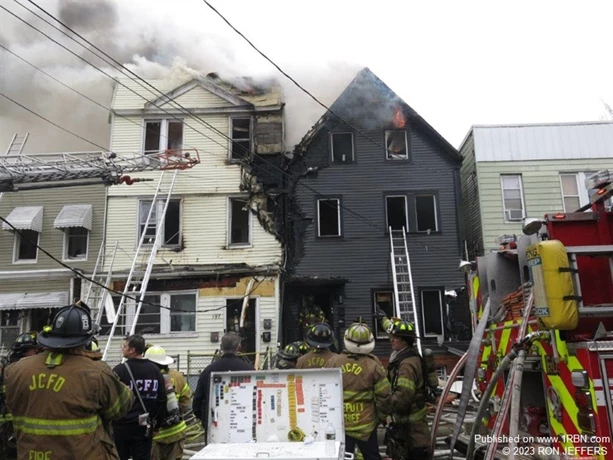 Photo by RON JEFFERS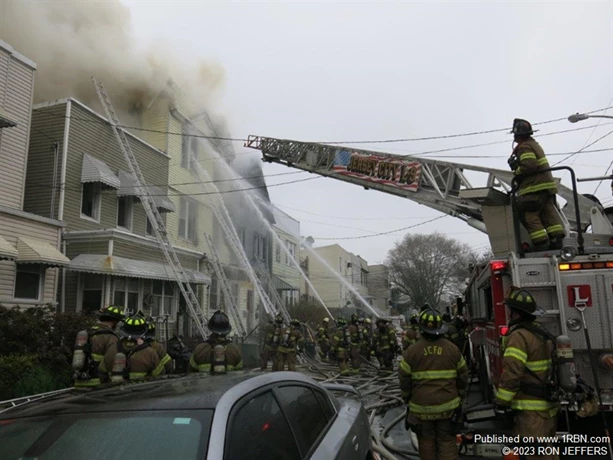 Photo by RON JEFFERS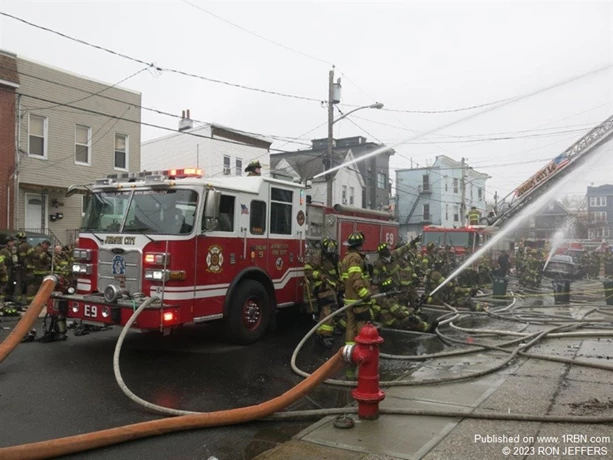 Photo by RON JEFFERS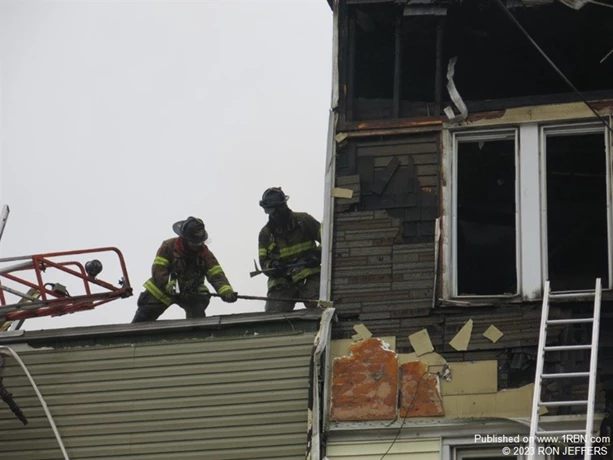 Photo by RON JEFFERS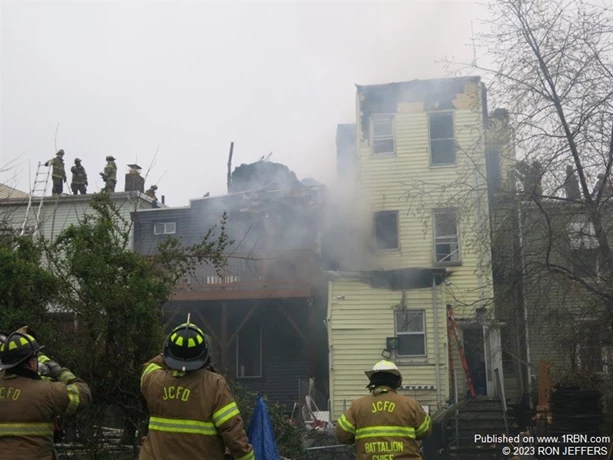 Photo by RON JEFFERS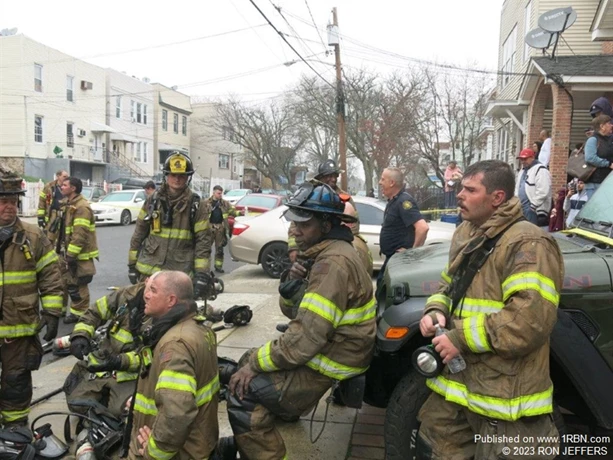 Photo by RON JEFFERS
This article is a direct street report from our correspondent and has not been edited by the 1st Responder newsroom.
JERSEY CITY, NJ - They smelled smoke, felt heat, and ran for their lives as fire started to race through three dwellings on the dead end of Olean Avenue, April 5th.
City firefighters were dispatched to the location shortly after 10 A.M. Fire was quickly racing through the upper floors of two three-story wood-frame structures and then to a two-story dwelling, all without any alley space between them. 
Residents said they ran out, including one man from a shower, when they became aware of the fire. First responders rescued several pet cats, but more were believed to be in the buildings, according to a police captain on the scene. 
Second and third alarms were sounded as fire broke through the roof and live power lines fell to the street. At the scene, firefighters said they were hampered by a plywood ceiling in one of the structures. Members were ordered to evacuate, and the structures experienced partial collapse sectors. A fourth-alarm was later transmitted by Deputy Chief Jack Johnson.
Hose lines surrounded the buildings from the street and rear yards. Master streams on Olean Avenue included a deck gun from Engine 9 and ladder pipe from Ladder 9. 
The Red Cross and city O.E.M. officials were on the scene to assist approximately 18 residents who escaped and lost just about everything.The Gong Club canteen was also on hand to provide assistance to exhausted firefighters, that included bottled water and food.
The fire was declared under control at about 1:49 P.M. The origin of the multiple-alarm was being investigated by the county's regional arson unit. Residents said they saw roofers working in the area involved.