A Public Safety Hero is Remembered in Wood-Ridge
March 23, 2023 | NEW JERSEY
RON JEFFERS, New Jersey Editor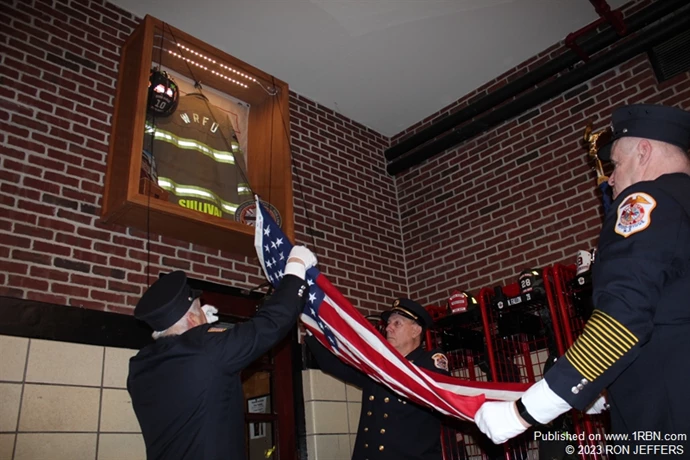 Photo by RON JEFFERSWood-Ridge firefighters reveal the preserved turnout gear display of Firefighter Tim Sullivan during a memorial ceremony at Fire Headquarters, March 19th.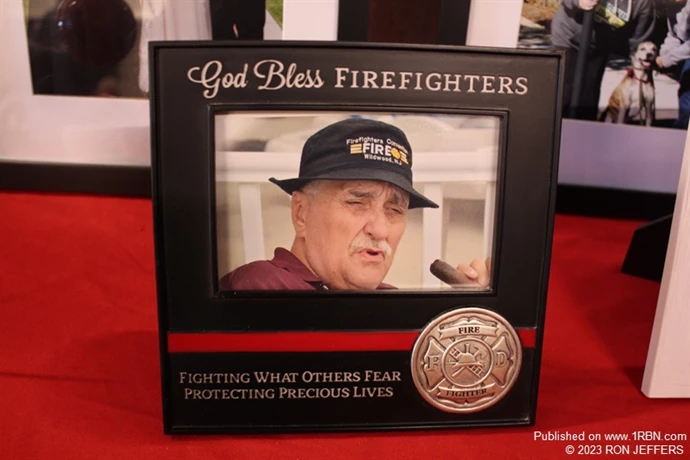 Photo by RON JEFFERS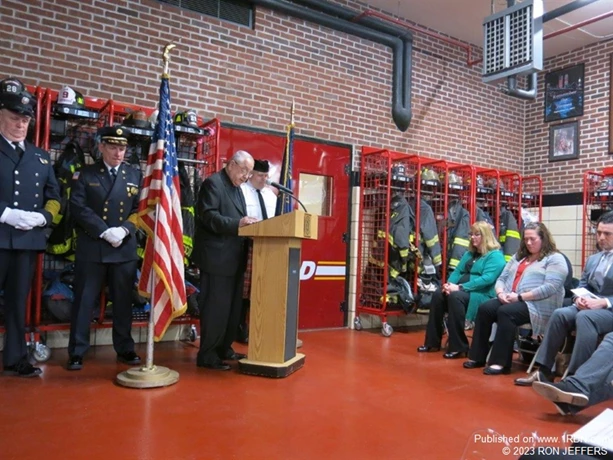 Photo by RON JEFFERS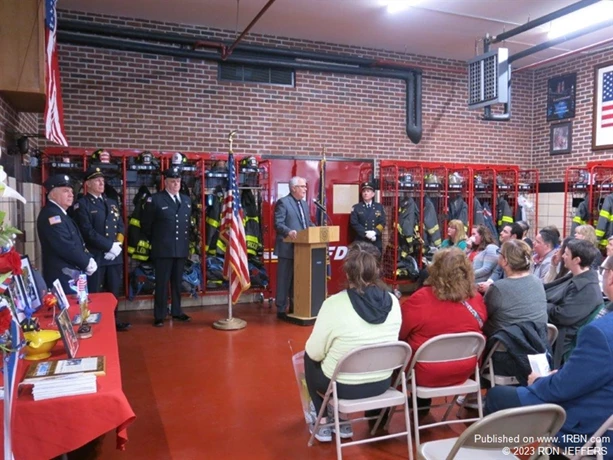 Photo by RON JEFFERS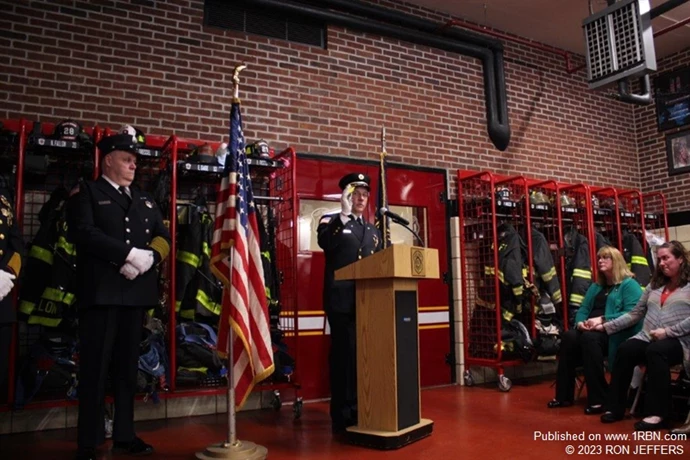 Photo by RON JEFFERSFirefighter Thomas Bischoff, Jr., holds FF Sullivan's accountability tag that has been riding in Engine 901 since his death. He is always riding with his Brothers and Sisters.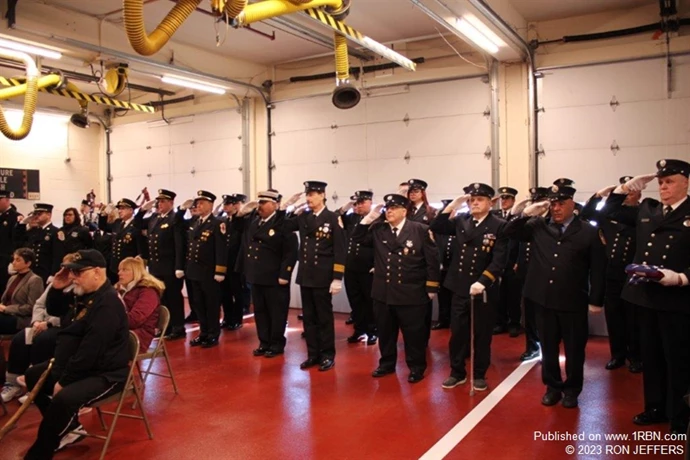 Photo by RON JEFFERS
This article is a direct street report from our correspondent and has not been edited by the 1st Responder newsroom.
WOOD-RIDGE, NJ - On the morning of March 19th, family, friends, local officials and local and area first responders assembled at Fire Headquarters to remember a well-known and loved blue coat. 
Timothy A. Sullivan, 67, was a volunteer firefighter and Bergen County Sheriffs officer for 30-years. In his capacity with the fire department, he served as captain of the Emergency Squad from 1981 to1983, fire inspector and EMT. He joined the fire department in 1973 and was active at the time of his death. On his law enforcement side, he served as president of the New Jersey Police Honor Legion; and, he was a current executive board member. Sullivan was active with many other projects during his life, including the ASPCA.   
As a kid, he always wanted to be a cop or fireman. He got his wish on both sides of public safety.
In 2001, Sullivan responded with his crew to assist victims of the 9-11 attack on our country, and his death was due to a medical related illness. 
Tim Sullivan loved his family, cigars, animals, Wood-Ridge, law enforcement and the fire service. 
On this March morning, Sullivan's fire department badge number was retired. In addition, his gear is framed and placed on display along a wall above the apparatus bays. He is always riding with the members when they turn out. Future fire department unit citation awards will be renamed in Sullivan's honor. He, himself, was cited for bravery on five occasions.
Grace Sullivan, Commissioner Phil Romero, Chief of Department Ken Schulz and Deacon Nick Valdez spoke about Tim's life interests, friendships, accomplishments and his love of public safety.
Assistant Chief Kevin Cribben said Sullivan was a humorous man who looked after younger crew members, and he was always present at the fire department's Sunday cleaning sessions. "Iron Man," was a down-to-earth guy and called it the way he saw it.       
Master of Ceremonies, Firefighter Thomas Bischoff, Jr., held up Sullivan's accountability tag. He said the tag has been riding on Engine 901 since Tim's passing. He is always with you.