Dozens of Calls Keep DC Fire & EMS Busy
By DC FIRE AND EMS, Correspondent | March 13, 2021 | DISTRICT OF COLUMBIA
Story No. 031621103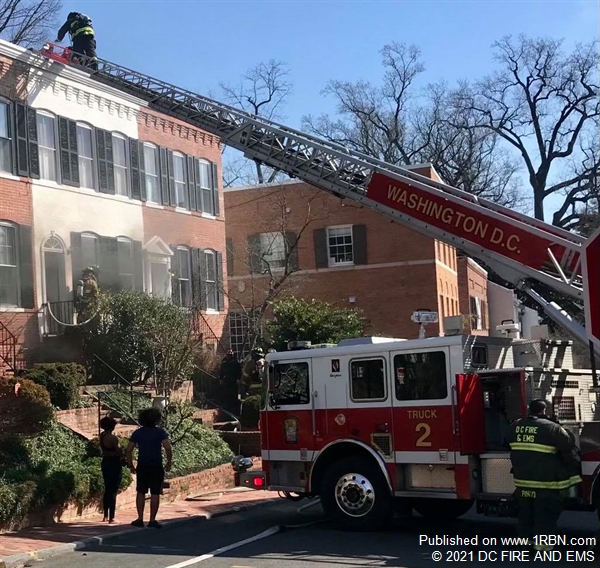 Photo by DC FIRE AND EMS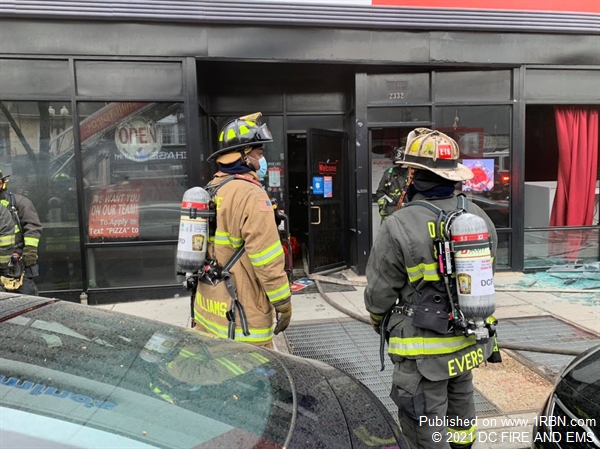 Photo by DC FIRE AND EMS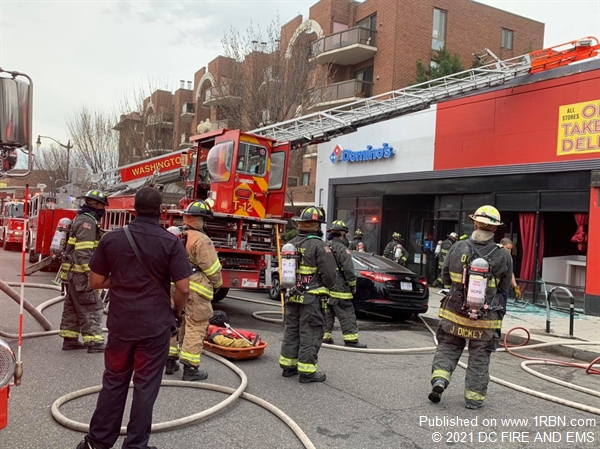 Photo by DC FIRE AND EMS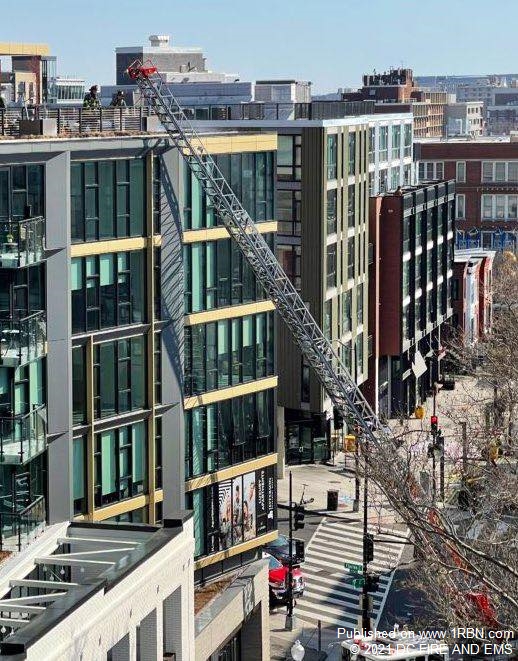 Photo by DC FIRE AND EMS
It has been a busy several days for DC's Bravest, dealing with several structural fires as well as hundreds of other routine calls and medical emergencies.

It was shortly after 2 PM on Thursday, March 11th, when a Box Alarm was dispatched for the reported house fire at 1677 32nd Street NW, an occupied two story row dwelling.

Firefighters arrived to find the kitchen of the home involved, and considerable smoke conditions. The fire was quickly knocked down by an interior attack, and units opened up to halt any further extension. There were no injuries.

Approximately 45 minutes later, another Box Alarm was sounded for fire reported on the roof of a hi-rise building at 8th Street and Florida Avenue NW. First units to arrive reported smoke showing from the roof top.

Working their way upstairs, firefighters found and extinguished an area of mulch on the roof. There was no structural extension and no injuries. Dry windy conditions played a role in the ignition of this fire.

Around 7:45 AM on Friday morning, an Engine and Truck were dispatched on an automatic fire alarm to a structure under renovation in the 2300 block of Wisconsin Avenue.

As firefighters were investigating, the Wagon Driver became aware of smoke coming from a one story commercial building on the opposite side of the street. Attention was immediately diverted to this report and a Box Alarm was requested.

Firefighters gained entry and found flames involving the rear storage room of a Dominos Pizza establishment, one of several occupancies in the structure. A Working Fire Dispatch was requested.

An attack hose line was brought into play and worked its way to the seat of the fire, getting it knocked down. Despite the threat of extension to the other businesses, and heavy smoke in the adjacent restaurant, the flames were contained to the Dominos.

There were no injuries, and investigators are looking into the cause.

Later that Friday afternoon, a Box Alarm was sounded for smoke at the Benning Road Metro Station. After an investigation, the cause was determined to be an arcing insulator, and the incident was turned over to Metro.

At approximately 5 PM, units were dispatched on a Box Alarm to 2012 Fendall Street SE, for fire reported in the basement.

A Working Fire Dispatch was sounded when arriving companies reported smoke showing from both the front and rear of a two story occupied apartment building.

Firefighters once again mounted an aggressive interior attack, containing the flames to one basement apartment.

There were no injuries, but two adult occupants were displaced and received assistance from the American Red Cross. Fire investigators were also at that scene to search for a cause.

The Saturday morning firehouse routine was in full swing when a Box Alarm was dispatched to 609 Yuma Street SE. Smoke was showing on arrival from a two story occupied row house.
Firefighters quickly contained the blaze to the kitchen, with no further extension. This fire left four adults and four children displaced, and once again the American Red Cross was called in to assist.
This article is a direct street report from our correspondent and has not been edited by the 1st Responder newsroom.