Pole Fire Causes Power Outages in Beachwood
January 17, 2022 | NEW JERSEY
BEACHWOOD VOL. FD, Correspondent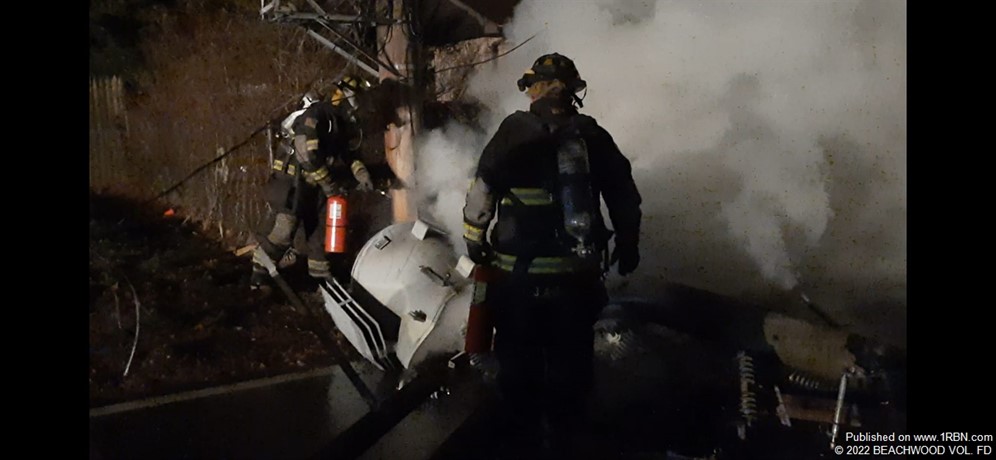 Photo by BEACHWOOD VOL. FD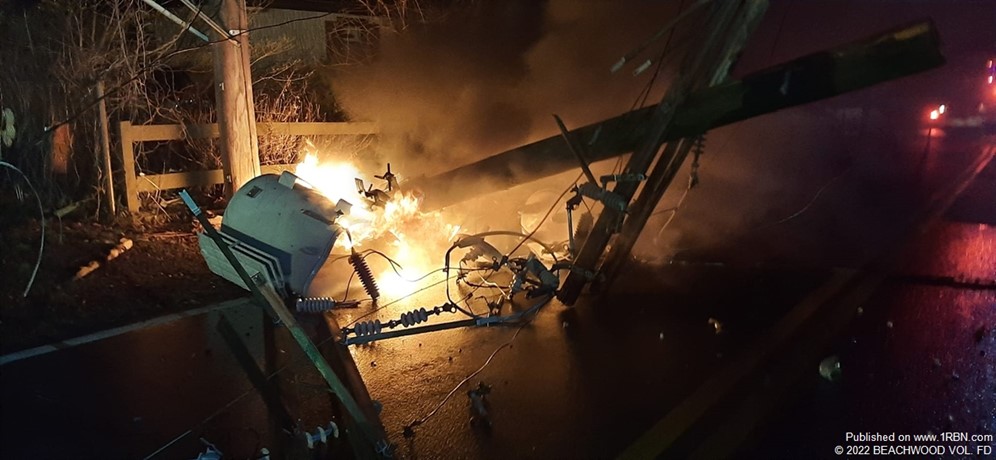 Photo by BEACHWOOD VOL. FD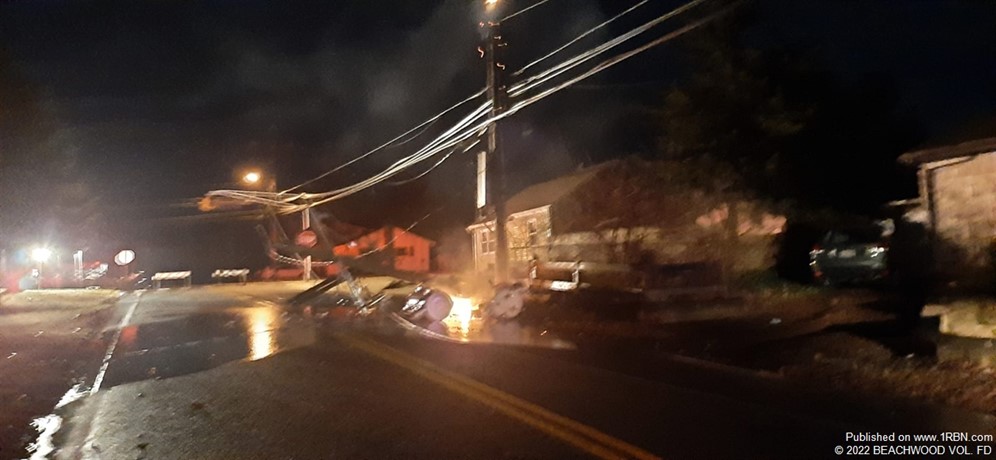 Photo by BEACHWOOD VOL. FD
This article is a direct street report from our correspondent and has not been edited by the 1st Responder newsroom.
BEACHWOOD, NJ - At approximately 1:30 A.M. on January 17th, the Beachwood FD responded to the report of a transformer fire on Birch, near Beachwood Blvd.

Upon arrival, we found the transformer on fire with wires arcing and also burning. Requests were made to JCP&L to respond to render the power safe so the fire could be extinguished. JCP&L crews were not available and did not respond for almost four hours even after being advised the arcing wires and fire were burning through the pole and collapse of the transformers was probable. JCP&L was tied up on other incidents throughout the county.

Residents were advised to remain inside their homes in the event that power lines came down, and a safe area was established. At approximately 5:15 A.M., the top section of pole burned through and collapsed, bringing the transformers to the ground, on fire.

JCP&L arrived shortly after the pole collapsed. BFD crews built berms around the storm drains to prevent the transformer oil from entering the storm drains (and eventually our river) as best as possible. Berkeley Haz Mat and NJ DEP advised. After the power was shut down, the fire in the roadway was extinguished.

No one was injured and no homes were damaged. The area was blocked off as the power company made repairs to restore the power.