Fully Involved Garage Fire in Taborton Fire District
December 15, 2022 | NEW YORK
JEFFREY BELSCHWINDER, Senior Correspondent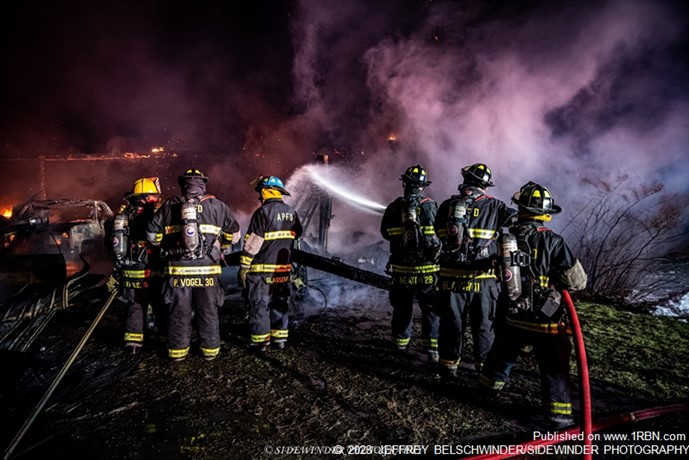 Photo by JEFFREY BELSCHWINDER/SIDEWINDER PHOTOGRAPHY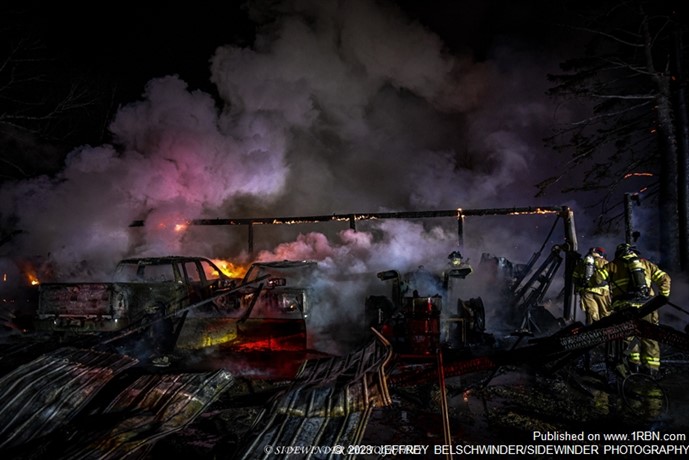 Photo by JEFFREY BELSCHWINDER/SIDEWINDER PHOTOGRAPHY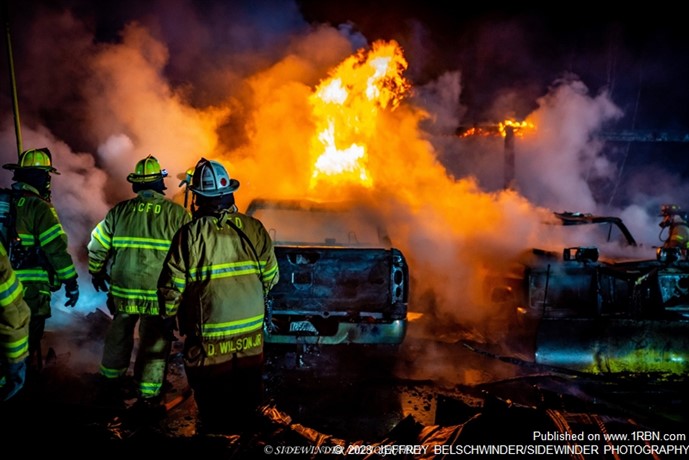 Photo by JEFFREY BELSCHWINDER/SIDEWINDER PHOTOGRAPHY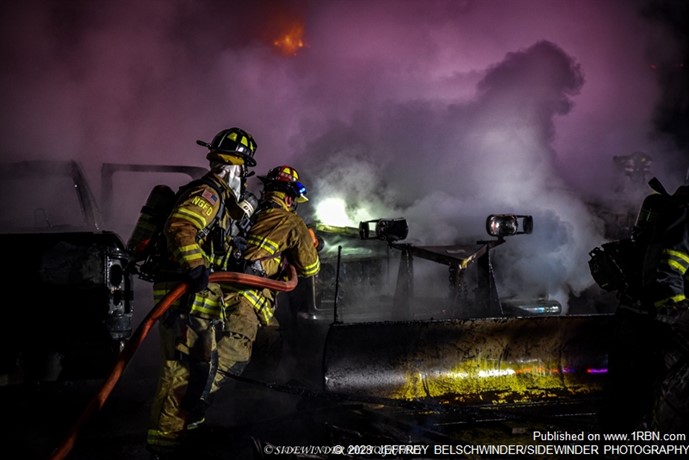 Photo by JEFFREY BELSCHWINDER/SIDEWINDER PHOTOGRAPHY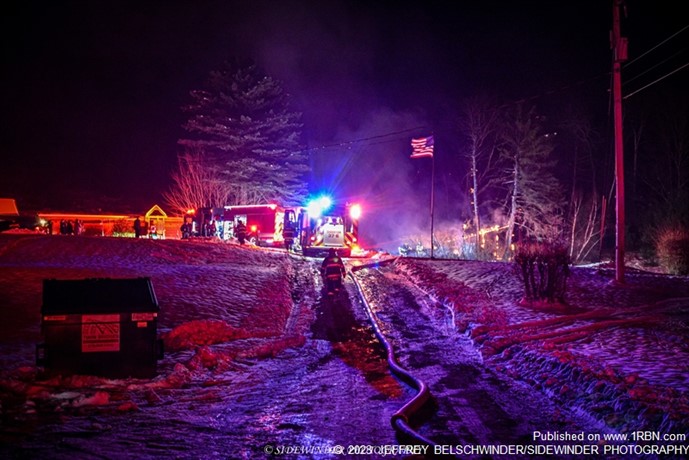 Photo by JEFFREY BELSCHWINDER/SIDEWINDER PHOTOGRAPHY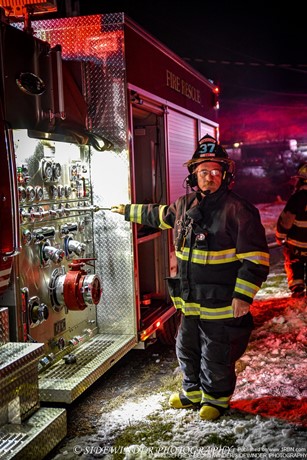 Photo by JEFFREY BELSCHWINDER/SIDEWINDER PHOTOGRAPHY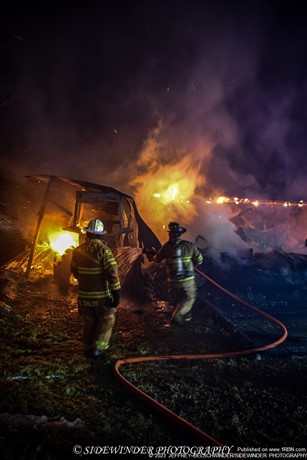 Photo by JEFFREY BELSCHWINDER/SIDEWINDER PHOTOGRAPHY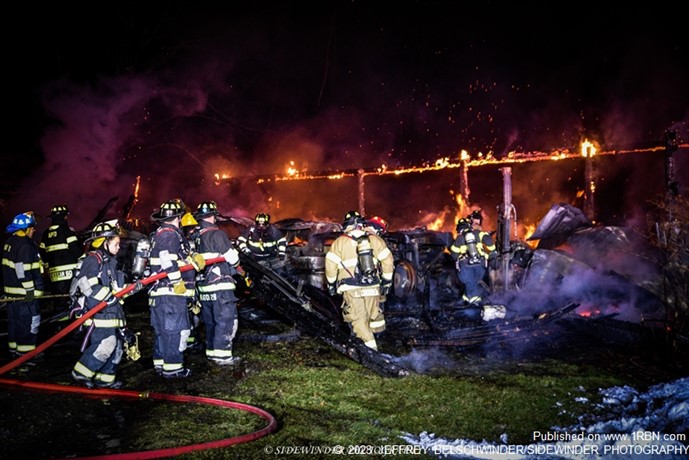 Photo by JEFFREY BELSCHWINDER/SIDEWINDER PHOTOGRAPHY
This article is a direct street report from our correspondent and has not been edited by the 1st Responder newsroom.
SAND LAKE, NY - On December 15, 2022 at 6:15 P.M., the Taborton Fire Department, along with Averill Park FD, West Sand Lake FD and Sand Lake Ambulance, was dispatched to 182 Roaser Road for a reported garage fire that was endangering another structure.

Taborton Car 1 and Averill Park Car 1 called en route to the scene. Taborton Car 1 arrived on scene and had a heavy fire condition endangering another structure and declared a Signal 30.

Command requested the Hoags Corners FD and Wynantskill FD to the scene. With heavy fire blowing 50-feet into the night sky, Command quickly began to conduct a walk-around of the scene. After the first arriving engine immediately pulled into the long driveway, firefighters quickly dismounted from the vehicle and deployed multiple hand lines to the front of the structure. Firefighters had multiple vehicles well involved, including several pieces of farm equipment. The next arriving tanker on scene stopped at the end of the driveway, deployed their large diameter hose and laid into the scene. Additional firefighters arriving on scene established a water supply at the end of the driveway and deployed manpower up to the scene.

As firefighters were conducting fire suppression, Command requested the Poestenkill FD to standby at the Averill Park FD. As firefighters continued to knock down the heavy fire condition, additional firefighters began removing large sheets of metal that had collapsed on top of debris that was inside the barn. As firefighters pulled the debris away from the barn, they were able to gain access to areas that still had heavy fire conditions underneath. It began snowing as crews worked which caused water from the hand lines to freeze on the ground.

Firefighters were able to establish a tanker relay and kept an adequate water supply flowing for an extended period of time. Command requested the Rensselaer County Fire Investigators to the scene. Firefighters remained on scene for an extended period of time. Multiple vehicles and farm equipment were lost in the fire, but no injuries were reported. The fire is under investigation at this time.