Kayaker/Line Installer Rescued from Delaware River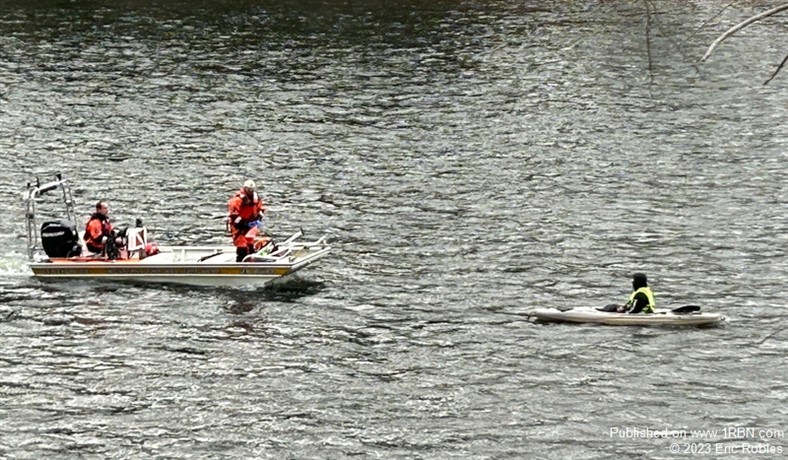 Photo by Eric RoblesWorker rescued on Delaware River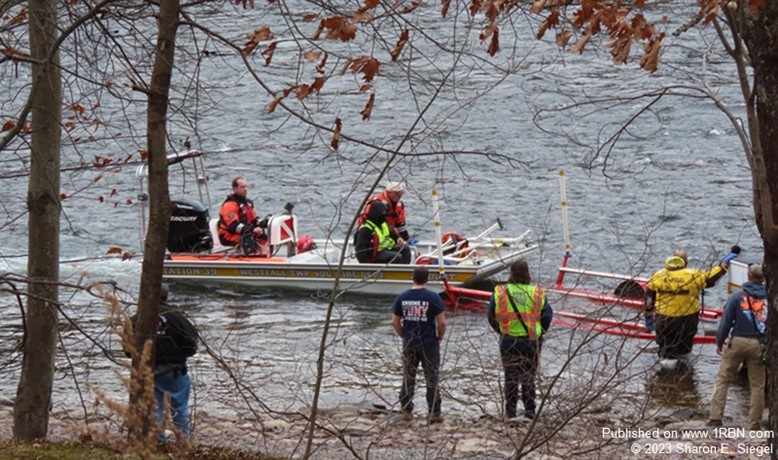 Photo by Sharon E. SiegelWorker rescued on Delaware River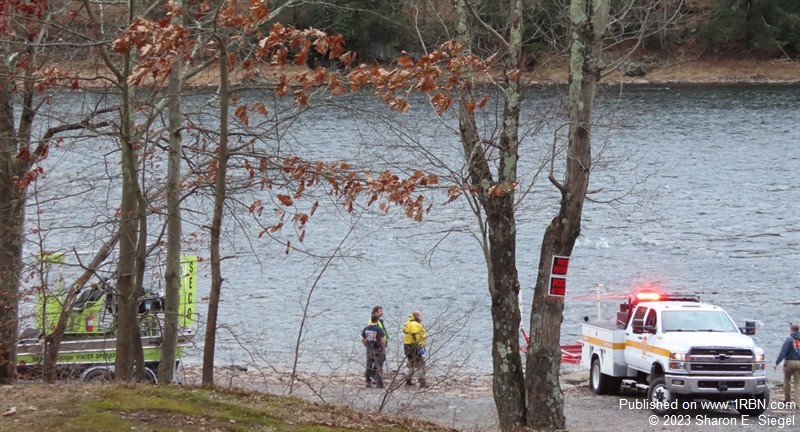 Photo by Sharon E. SiegelWorker rescued on Delaware River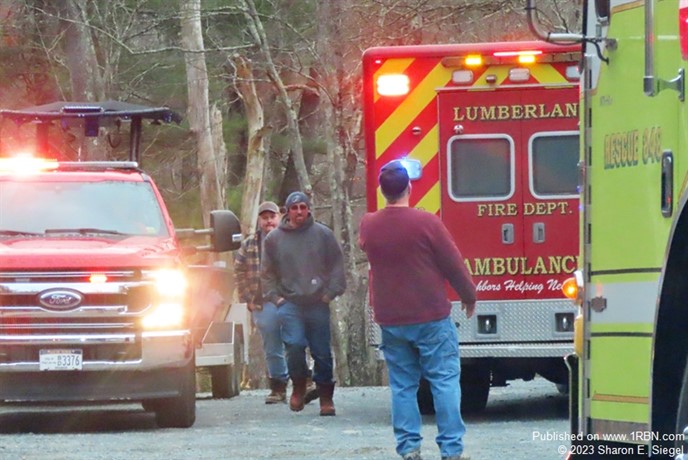 Photo by Sharon E. SiegelWorker rescued on Delaware River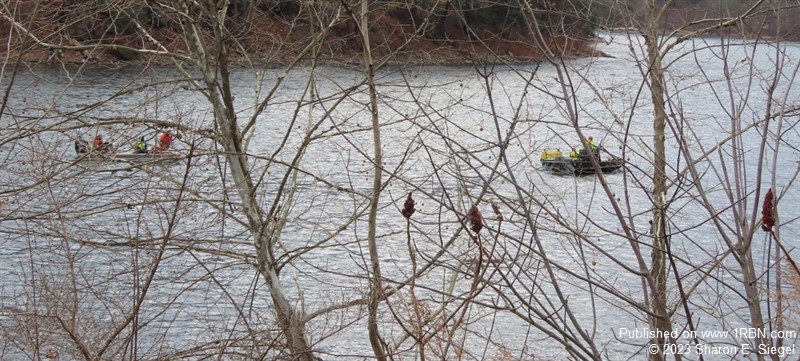 Photo by Sharon E. SiegelWorker rescued on Delaware River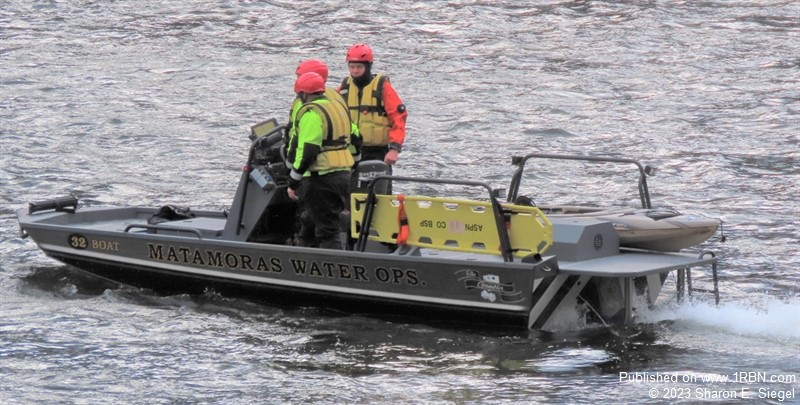 Photo by Sharon E. SiegelWorker rescued on Delaware River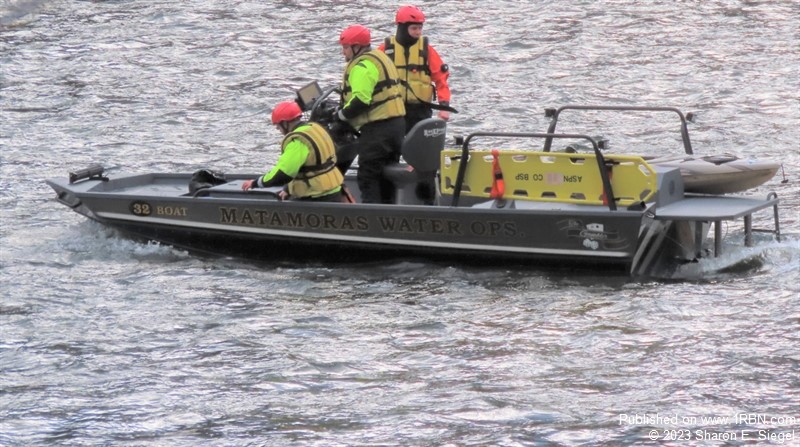 Photo by Sharon E. SiegelWorker rescued on Delaware River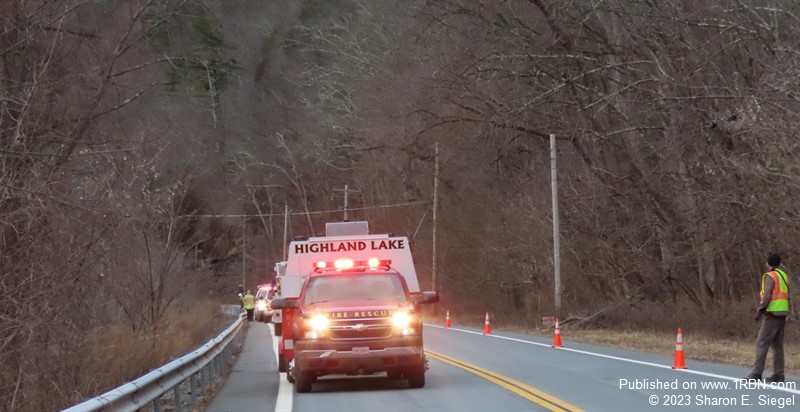 Photo by Sharon E. SiegelWorker rescued on Delaware River
This article is a direct street report from our correspondent and has not been edited by the 1st Responder newsroom.
POND EDDY, NY – Local water rescue teams were dispatched January 18th to assist a kayaker in distress along an upper Delaware River section of Route 97 in Sullivan County. The call was unusual even for responders, who get plenty of warm-weather rescue calls along stretches of the river in Sussex County, NJ, Pike County, PA, and Orange and Sullivan Counties in NY.

The call was to assist a worker who was part of a crew that had been installing cable across the river. Lumberland Fire Chief Eric Robles, whose department was among responders, said the stranded individual had been stringing cable across the river on a kayak when a rope broke. It became caught on a rock and the kayaker was unable to reach and cut it.

The call originated at 2:09 P.M. through Pike County, with Westfall and Matamoras crews dispatched to the scene. Orange County's Battalion 8 Water Rescue Team along with Mutual Aid units from Lumberland and Highland Lake were also dispatched.

The individual was uninjured. Both he and his kayak were taken by rescue boats to a nearby New York shore.