Train Derailment Exercise Held in Windsor Locks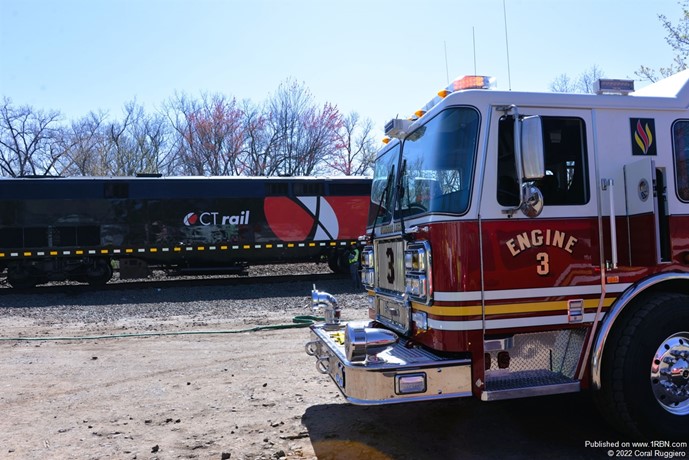 Photo by Coral RuggieroWindsor Locks Fire Department Engine 3 and the train used in the exercise.
Photo by Coral Ruggiero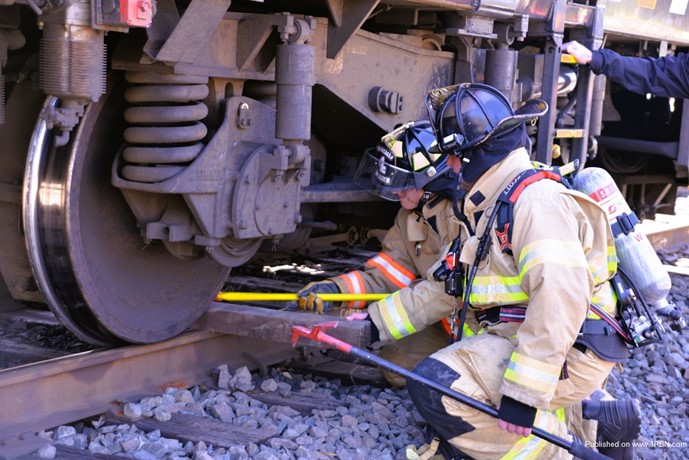 Photo by Coral Ruggiero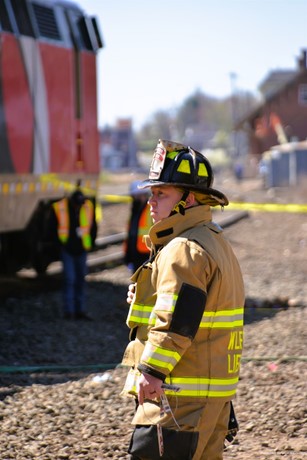 Photo by Coral Ruggiero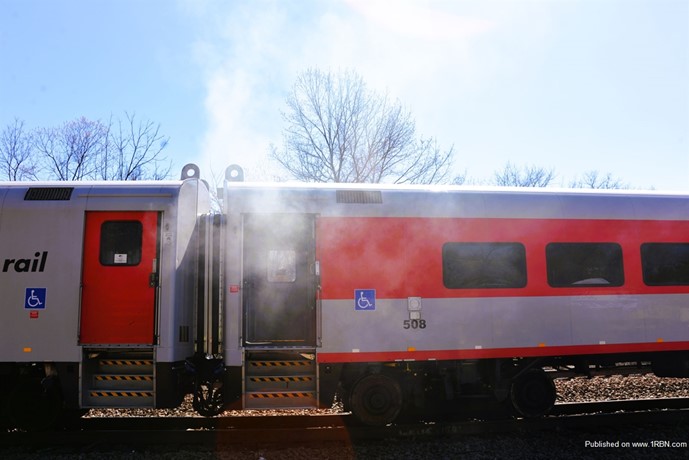 Photo by Coral Ruggiero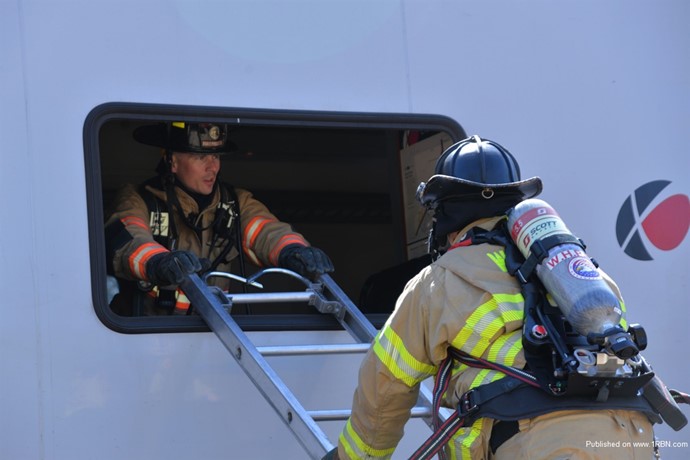 Photo by Coral Ruggiero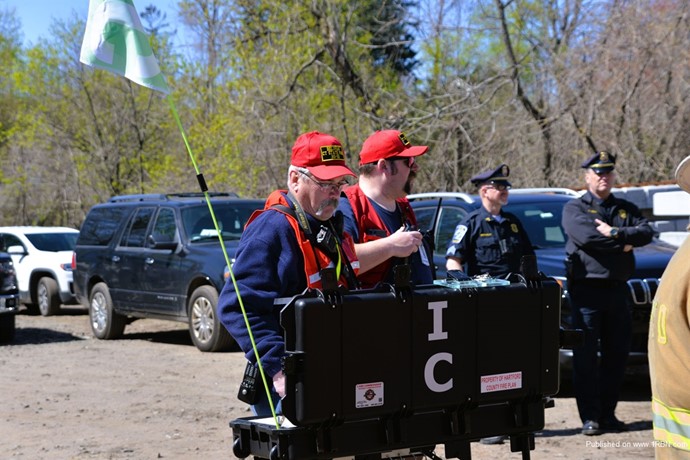 Photo by Coral Ruggiero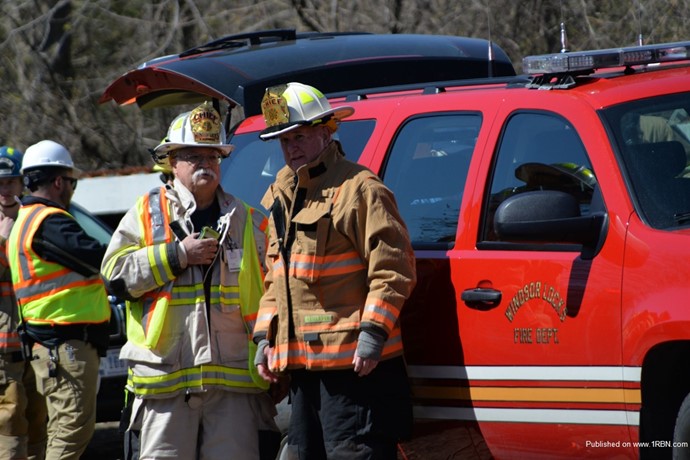 Photo by Coral Ruggiero
This article is a direct street report from our correspondent and has not been edited by the 1st Responder newsroom.
WINDSOR LOCKS, CT - On an average day, more than 30 passenger trains pass through Windsor Locks, CT. Despite the constant presence of trains in Windsor Locks, first responders don't often get the chance to train on how to handle a railroad related emergency.

On the morning of Saturday, April 30th, a training exercise was held on the railroad spur line just south of the Windsor Locks Commons on Rt 159. Departments staged down the road in Dexter Plaza and responded to the area of the Commons. Though many types of train emergencies exist, this drill was designed to simulate a passenger train derailment where the cars remained upright. First responders were provided opportunities to use the emergency shut off to disable the locomotive engine, to remove a window, to extricate a simulated victim, and to stabilize the wheels of the train. A smoke machine was running in one of the passenger cars to simulate a fire. Since trains are rarely empty, the drill also included a simulated mass casualty incident. Patients were removed from the cars and triaged by fire and ambulance crews based on the extent of their assigned injuries. Then, EMS personnel made a plan for transport to area hospitals. Law Enforcement agencies provided scene security, evidence preservation, and cause investigation.

The Federal Railroad Association (FRA) mandates drills such as this be conducted on every railway. Windsor Locks was chosen as the location of this drill by CT DOT, CT Rail, and Amtrak, who all sponsored the exercise. During large incidents, resources are called in from other towns. This drill was not just attended by Windsor Locks first responders, but many area mutual aid agencies. Task Force 52 (comprised of Bloomfield, Blue Hills, Bradley International Airport, CT Air National Guard, Collins Aerospace, East Granby, Suffield, Windsor, and Windsor Locks FDs) was activated as part of the exercise. Additionally, Warehouse Point and Enfield FDs participated. EMS was provided by Windsor Locks Lions Ambulance Corps, East Windsor Ambulance, and Suffield Vol. Ambulance Association. Law Enforcement agencies at the exercise included Windsor Locks PD, Amtrak Police, and Connecticut State Police. Communication is paramount in an emergency, and the Hartford County Coordinators and Windsor Locks Public Safety dispatchers worked to make sure every agency could talk to each other and were accounted for. The Salvation Army of Southern New England provided beverages and snacks for the participants.

A drill of this magnitude takes months to plan, but preparing first responders with the skills necessary to perform this type of specialized rescue to save many lives is paramount. Upon the conclusion of the scenario, first responders were given the opportunity to tour the train and ask questions of the train conductors and other CT Rail personnel. The FRA representative on hand thanked the group of responders for participating and making this drill a success.