Multi-Alarm fire Causes Millions of Dollars in Damage to Perkiomen School
April 29, 2020 | PENNSYLVANIA
TERRY RITZ, Correspondent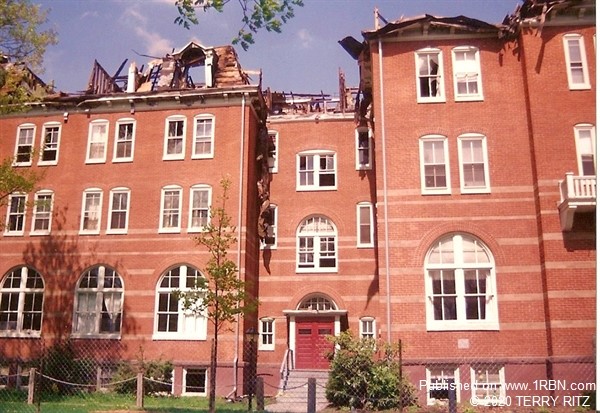 Photo by TERRY RITZ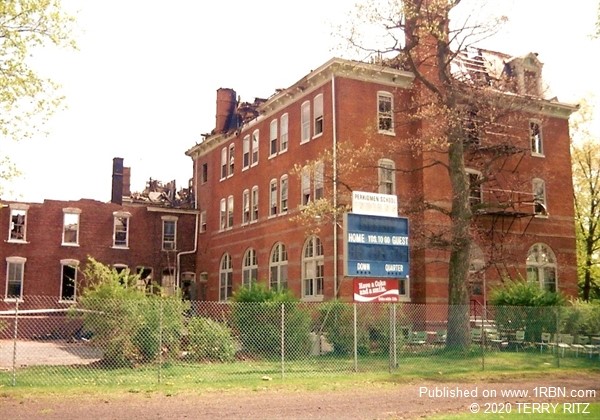 Photo by TERRY RITZ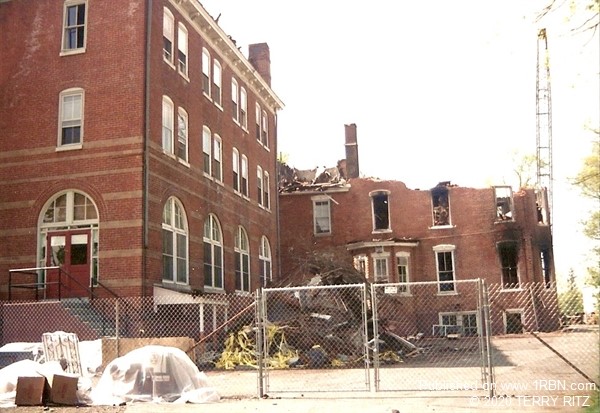 Photo by TERRY RITZ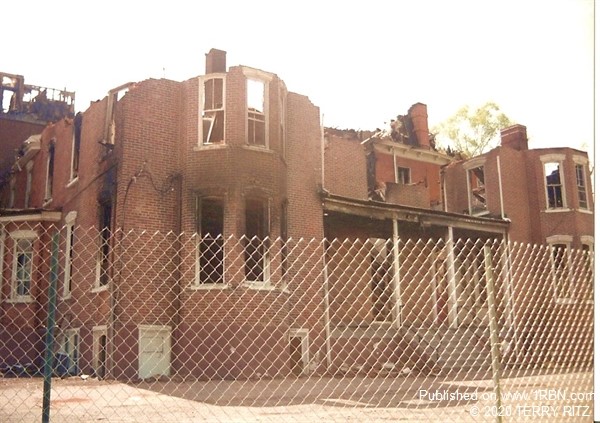 Photo by TERRY RITZ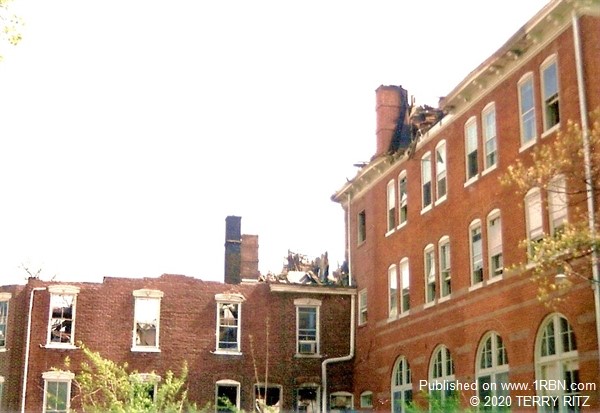 Photo by TERRY RITZ
This article is a direct street report from our correspondent and has not been edited by the 1st Responder newsroom.
Pennsburg, PA - A huge fire that occured at a school that dates back to 1875 gutted out the interior and the roof of the school on Seminary St. in Pennsburg back on April 17th and 18th of 1994. All that is left of the school is a brick shell.

Multiple fire companies from three counties battled the fire from mid afternoon into the late evening hours. The wind played a big factor in the spread of the fire. The building is the oldest of several on the campus and it was the original building that was called Perkiomen Seminary from the start of the school and later was changed to Perkiomen School.

Some archives and other things were saved by the people of the school with the help of the students. All people and students were evacuated before the fire companies arrived on the scene. The cause of the fire was determined to be from a malfunctioning fan in a closet in the attatched building in the rear of the main building of the school.

The fire was fought from all four sides and in the interior with handlines and at least four aerial pieces from above. Water was supplied from various hydrants and the use of tankers was also used to fill porta ponds for drafting. The following day, on April 18, 1994, fire companies were called back in for rekindling of hot spots in the interior of the shell.

Fire companies that responded were from Montgomery, Bucks, and Berks counties were Pennsburg, East Greenville, Red Hill, Green Lane, Upper Salford, Lower Frederick, Souderton, Quakertown, Milford Twp., Trumbauersville, Barto, Boyertown Hereford, Bally, Tylersport, and North Penn Goodwill. Fire police from all the local companies and EMS units from Upper Perk, Green Lane and Bally had responded. Local police departments and utility crews also responded.

The Perkiomen School fire was one of the worst fires in the borough of Pennsburg.