Robert F. Mateff Sr. promoted to Chief Executive Officer for Cetronia Ambulance Corps
By Kim Blichar, Cetronia Ambulance Corps, Correspondent | March 08, 2021 | PENNSYLVANIA
Story No. 030821118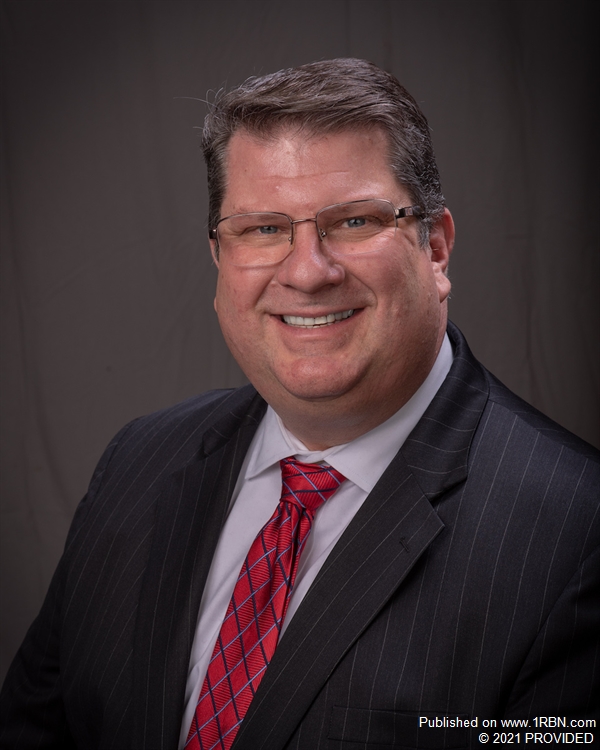 Photo by Cetronia Ambulance Corps.Robert F. Mateff, Sr.
Allentown, PA - March 5, 2021 – The board of trustees of Cetronia Ambulance Corps is pleased to announce the promotion of Robert F. Mateff Sr. to chief executive officer effective January 1, 2021. Mateff had become the interim CEO in July 2020 and had previously served as the chief operating officer since June 2017.

Prior to Cetronia Ambulance Corps, Mateff, 54, had roles in government and communications. Mateff was instrumental in the development of the Northampton County 911 center and was former chair of the Northeast Regional Counter terrorism task force. He previously served and was appointed by Gov. Tom Wolf to serve as Deputy of the Pennsylvania Emergency Management Agency, where he worked on the strategic direction and development of the statewide 911 system.

Mateff worked as Director of Emergency Communications and Operations at the University of Pennsylvania, where he was responsible for strategic leadership with emergency communications throughout the university system. Mateff also is a former Deputy Sheriff and Emergency Medical Technician. He holds a certificate in Preparedness Leadership from the University Of Pittsburgh Graduate School Of Public Health and is a graduate of DeSales University, with a criminal justice degree.

"The entire board feels that the organization is in very capable hands with Bob. The transition to an internal candidate made the process seamless. When you add Bob's prior experience and institutional knowledge of the organization, we knew we were making the right decision to promote from within. We look forward to working with Bob on many levels, so that we can continue the lifesaving mission this organization has had for the last 65 years," said Board Chair Christopher Lakatosh, Principal and Senior Consultant, Cornerstone Institutional Investors.

Mateff will be focused on strengthening Cetronia's community relations; creating positive work/life balances for the associates; and navigating the organization out of the COVID-19 pandemic. He will also look to guide the nonprofit organization by providing the best tools and technology to the associates so that they can provide the highest level of care to the community.

"I am beyond grateful and honored to lead this organization into the future. I have an enormous amount of respect for the board of trustees who have helped strengthen the foundation of Cetronia. I am excited to lead our associates who are the backbone of our organization. I am also looking forward to helping advance the industry with different approaches to EMS in the future," said Mateff.

About Cetronia Ambulance Corps:
Cetronia Ambulance Corps is a nonprofit 501c3 organization. Serving our community since 1955, we proudly serve Lynn, South Whitehall, Upper Macungie, Weisenberg and Whitehall townships, as well as portions of Lowhill, Salisbury, Greenwich and Albany Townships, and the Borough of Coplay in Eastern Pennsylvania. Our mission is to be the leader in emergency medical services, transportation and community health resources.

Cetronia Ambulance Corps is one of the largest providers of ambulance services in Eastern Pennsylvania; employing 135 full- and part-time career associates, 20 active volunteers and boasting a total fleet of 41 vehicles, including 19 ambulances, 20 para-transit vehicles, a supervisor's vehicle, and a special services unit. As the regional leader in EMS, Cetronia Ambulance Corps fields over 42,000 calls annually, covering an emergency service area that spans across 130 square miles, touching more than 226,000 people, and a non-emergency coverage area that encompasses five counties. Cetronia Ambulance Corps is proud to support the residents of the Greater Lehigh Valley and Pocono Mountains and remains dedicated to community involvement, outreach and education throughout the Lehigh Valley region.
This article is a direct street report from our correspondent and has not been edited by the 1st Responder newsroom.