Family of Firefighters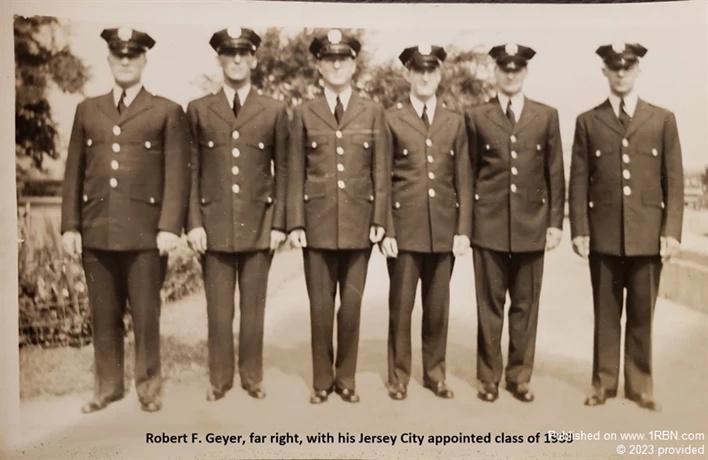 Photo by providedJCFD class 1939, far right is Robert F Geyer.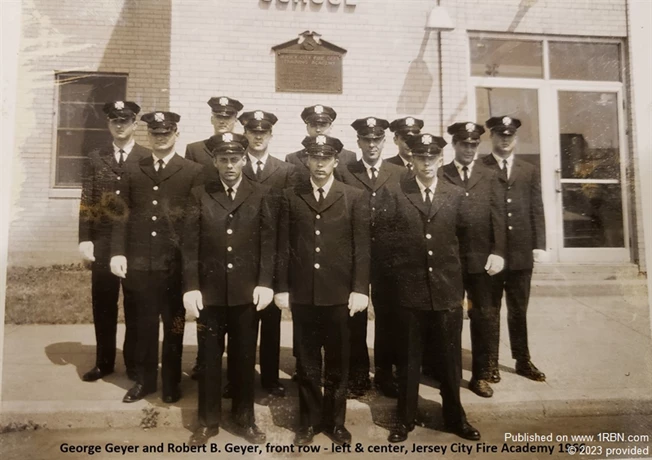 Photo by providedJCFD class 1966, front row (L to R): George Geyer center Robert Geyer.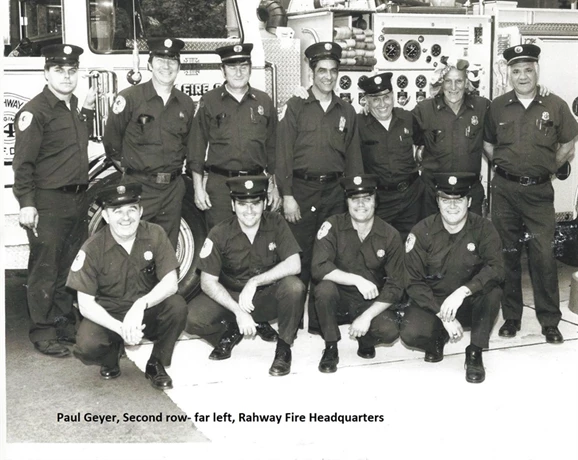 Photo by providedRahway Fire HQ with Paul Geyer far left rear.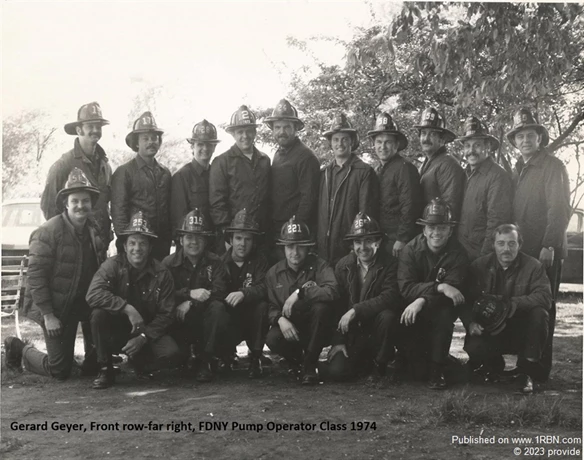 Photo by providedFDNY pump school training 1974, Gerard Geyer front row kneeling far right.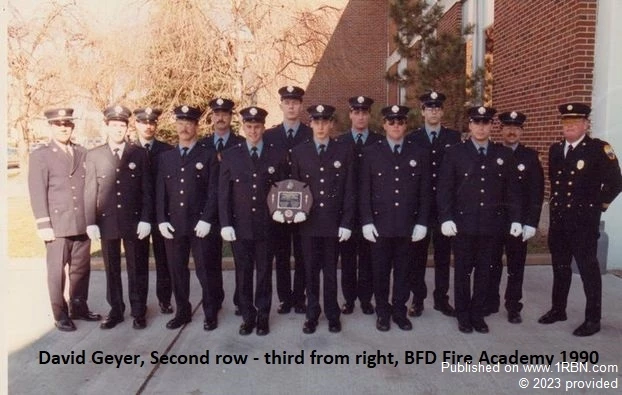 Photo by providedDavid Geyer, Second Row - third from right, BFD Fire Academy 1990.
This article is a direct street report from our correspondent and has not been edited by the 1st Responder newsroom.
It all started in 1939, with the appointment of Robert F Geyer to the Jersey City Fire Department and spanning 83 years to three generations and four fire departments. A family's long history to the fire service came to an end on the date of January 29, 2023.

Robert F Geyer was a lifelong resident of Jersey City who joined the Jersey City Fire Department on August 1, 1939 and rose to the rank of Captain. Four of Robert's sons and one grandson would continue the legacy of joining the fire service in various cities in New Jersey and New York.

The first to join was his son, Gerard Geyer, to the Jersey City Fire Department in 1963. He would then move on to the New York City Fire Department in 1968, obtaining the rank of Battalion Chief before retiring in 1989.

The second and third son to join together were Robert B. Geyer and George B. Geyer. They were both appointed to the Jersey City Fire Department on May 9, 1966 and rose to the rank as Captain. George was not only serving as Jersey City Fire Captain, but also as an elected Union President of the Fire Officers Association, IAFF. Robert retired in 1992 while George continued on until retiring in 2002.

Robert's fourth son, Paul Geyer, carried on along with his brothers by joining the Rahway NJ Fire Department in 1972 and retiring in 1988 due to an on-the-job injury.

The legacy and tradition continues on as Robert Sr.'s grandson David Geyer, son of George Geyer, joined the Bayonne Fire Department on October 16, 1990 and retired January 29, 2023 as Fire Captain. As David retires, the family legacy of firefighters comes to an end unless his daughter, Nancy, decides to resume the legacy in 10 or so years.