Apparatus From Our Southern Half; Firefighter 1 Named Exclusive Road Rescue Dealer For NJ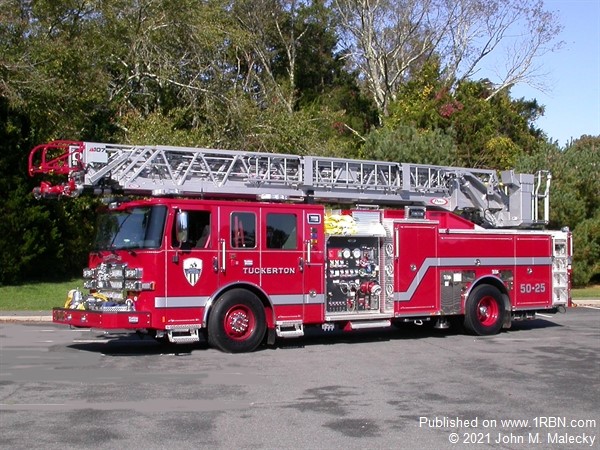 Photo by John M. MaleckyTuckerton, 50-25, 2020 Pierce Enforcer 1500/400/20,107-foot Ascendant with 6 kw generator. It was sold by Fire & Safety Services.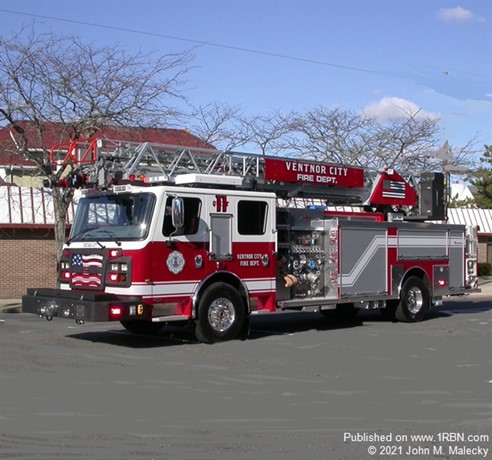 Photo by John M. MaleckyVentnor City Q-11, 2020 Rosenbauer Warrior 1250/400, 78-foot Raptor aerial. It was sold by Defender Emergency Products.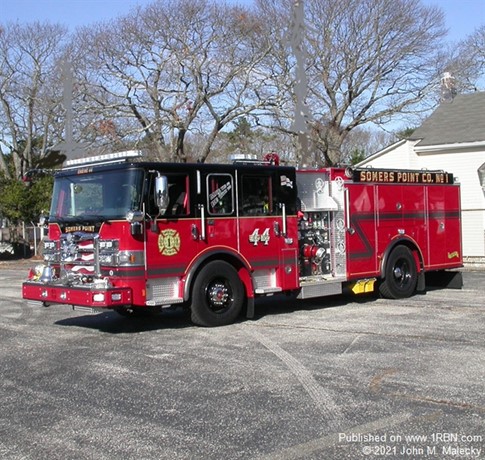 Photo by John M. MaleckySomers Point E-44, 2020 Pierce Enforcer, 1500/750. One-of-two delivered. They were sold by Fire & Safety Services.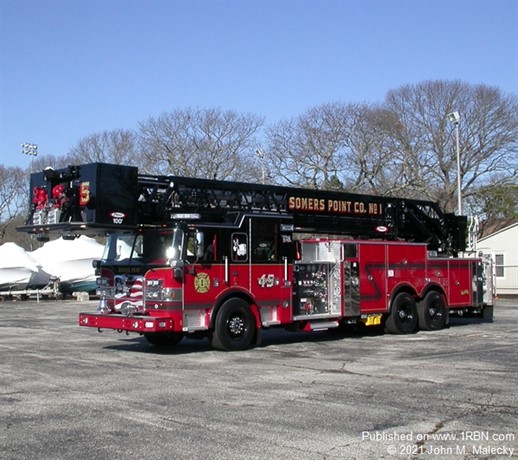 Photo by John M. MaleckySomers Point T-45, 2020 Pierce Arrow XT, 2000/300 with 100-foot platform. It was sold by Fire & Safety Services.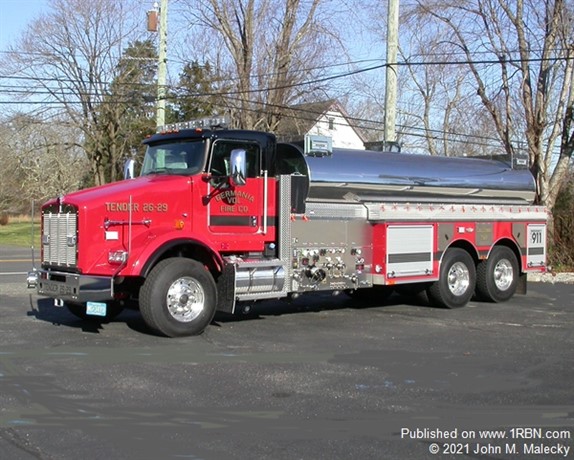 Photo by John M. MaleckyGalloway Township, Germania FC T-26-29, 2020 Kenworth T-880/Sutphen, 1250/3500. It was sold by Blaze Emergency Equipment.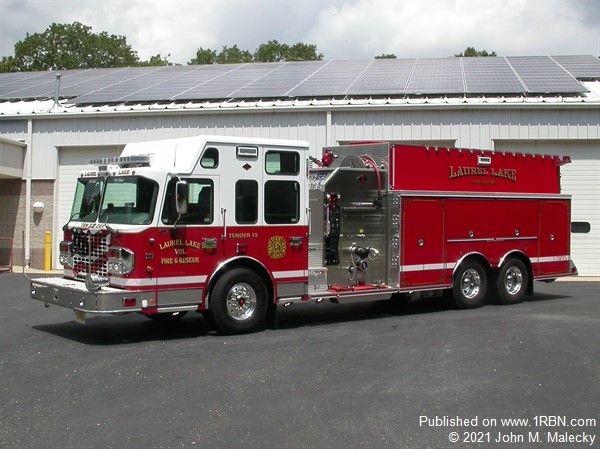 Photo by John M. MaleckyLaurel Lake T-13, 2019 Spartan ER Gladiator, 2000/3000 with 10 kw generator. It was sold by Campbell Supply Co., LLC.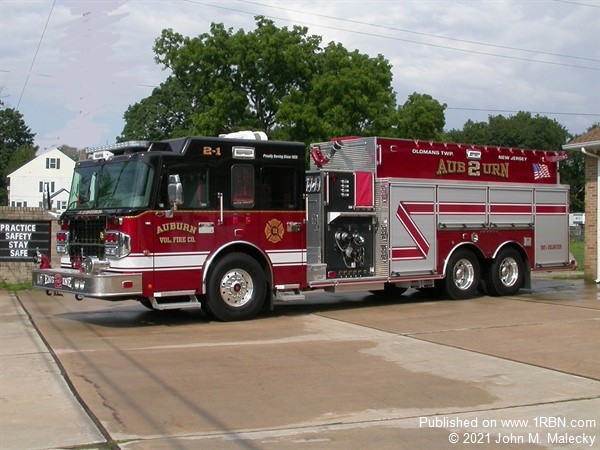 Photo by John M. MaleckyAuburn E-2-1, 2019 Spartan ER Gladiator, 2000/2500 with 10 kw generator. It was sold by Campbell Supply Co., LLC.
This article is a direct street report from our correspondent and has not been edited by the 1st Responder newsroom.
APPARATUS OF THE MONTH

By John M. Malecky March, 2021

APPARATUS FROM OUR SOUTHERN HALF;
FIREFIGHTER 1 NAMED EXCLUSIVE ROAD RESCUE DEALER FOR NJ

Author's Note: We regret to report the passing of long time friend, Jack DeRossett,
who had in the past been a partner at Evergreen Fire Equipment. Over the years Evergreen sold a number of different makes of fire apparatus, the last of which was Toyne. Jack was always a gentleman and will be missed. Rest in peace my friend!

This month we selected apparatus from Ocean, Atlantic, Cumberland and Salem counties. There are still rigs from these areas that we did not have room for, but you will see them eventually! Among the new vehicles is Tuckerton's Pierce quint. They use this vehicle as a pumper with aerial capabilities. I believe it also carries some rescue tools. I learned that back in the late 1800's they actually had a hook and ladder truck that was horse-drawn, so this is not their first ladder truck. Ventnor City's Rosenbauer quint is in the photos. It is replacing a pumper and will have the designation of "Q-11". This designation kind of coincides with the county numbers I believe. It is quartered in Ventnor Heights in their renovated substation. There are two Pierce rigs featured from Somers Point, a pumper and rear-mount platform. A second new pumper was not available to be photographed. The platform has a full width bucket. None of these units have an on board generator. This is a growing trend since low voltage electrical systems have become more popular. I have found that when an on board generator is on one of these newer deliveries the most common side is six-kw. Other options are portable generators which can be carried a distance from the vehicle if needed, negating the need for long electrical cords. "Suitcase" style generators are also becoming more common. The use of battery operated tools also comes into play. In Galloway Township, Germania's new Kenworth/Sutphen tender is shown. In last month's issue in the "Old & New" feature you would have also seen it next to its predecessor, a 1989 International 2674/S & S tender with a smaller tank. Two Spartan ER apparatus wrap up our photo display. Both are pumper/tenders. One is from Laurel Lake in Commercial Township in Cumberland County, and the other in Auburn in Salem County. Auburn also later received a Ford/Danko mini pumper as a replacement for their 1996 HME/3-D pumper and sent the latter to the Salem County Training Academy.

In dealer news, the REV Group has named Firefighter 1 as the exclusive Road Rescue ambulance dealer for NJ. FF1 has made the following deliveries: to Paterson (Passaic County) a Cinder pumper for Engine 3. It has a Hale Qtwo 1500-GPM pump, 500-gallon water and 100-gallon foam tanks. In Essex County, to Irvington, two Cinder pumpers with Hale Qmax 1500-GPM pumps with side mount panels and 500-gallon water and 100-gallon foam tanks. To the City of Orange for Engine3, a Cinder pumper with Hale Qmax 1750-GPM pump plus 500-gallon water tank and 30-gallon foam tanks. Still in production for them is another pumper and an aerial.

Defender Emergency Products has delivered to Beachwood (Ocean County) a Rosenbauer Viper 78-foot quint with a galvaneal aerial. Specs include a Commander chassis with six seat cab, Cummins 450 hp diesel engine, Smart Aerial Technology, Waterous 1500-GPM pump, 500-gallon water tank and 3/16 inch aluminum body.

Campbell Supply Co., LLC has delivered a Spartan ER pumper to Pennington (Mercer County) and is prepping a pumper for the Morganville FD in Marlboro Township (Monmouth County).

Fire & Safety Services reports the following Pierce orders: Andover Township (Sussex County) an Enforcer pumper, in Burlington County, a Ford F-350/Stonewell Bodies command access vehicle for the Endeavor Emergency Squad and a Velocity dryside tanker for Medford Township. For Lebanon Township (Hunterdon County) a Ford F-350/Stonewell Bodies utility vehicle. For East Hanover (Morris County) a Velocity heavy duty rescue pumper. For Allamuchy (Warren County) a Velocity PUC heavy duty rescue. For Mountainside (Union County) an Enforcer pumper, for Clifton (Passaic County) an Arrow XT 105-foot ladder. For Vineland (Cumberland County) an Enforcer 75-foot steel ladder and for Sayreville (Middlesex County) an Arrow XT 75-foot steel ladder. Pierce deliveries include an Enforcer top-mount pumper to Washington Township (Bergen County) and an Enforcer PUC pumper to Cedar Grove (Essex County).

VCI Emergency Vehicle Specialists has made the following Horton ambulance deliveries in Burlington County: to Moorestown First Aid & Emergency Squad a 603F on a Ford F-550, 4x4 chassis; to Mt. Laurel EMS a 453 stock remount on a Ford E-350 chassis and to the Palmyra-Cinnaminson-Riverton EMS a 523 remount on a Ford E-450 chassis.

Absolute Fire Protection reports that they have received an order from the Hoboken FD (Hudson County) for an E-ONE Metro 110-foot ladder on a Typhoon chassis similar to their past ones.

The apparatus division of First Priority Emergency Vehicles has received an order from South River (Middlesex County) for a KME top-mount pumper. Specs include a Predator Panther LFD chassis with Waterous 2000-GPM pump, front intake, two speedlays, rear booster reel, 470-gallon poly water tank, KME Challenger 3/16 inch aluminum body with hinged doors, and all 12 volt scene lighting (no generator). They have delivered to Stockton (Hunterdon County) a KME commercial 4x4 pumper on a Navistar HV507 chassis. It has a Hale DSD 1500-GPM pump, with enclosed pump panel, 750-gallon poly water tank and 25-gallon Class "A" foam cell, 136-inch aluminum body with roll up doors, rear LDH discharge and suction, six-ton electric front winch and 12 volt scene lighting (no generator).

A reader has informed us that in Burlington County the Cinnaminson Fire Department has acquired a 2014 Pierce 105-foot rear-mount aerial that formerly served in Evesham. It will replace Cinnaminson's 2005 Pierce 95-foot mid-mount platform, which had been taken out of service.