Fire Showing From A Basement Window On 2nd Street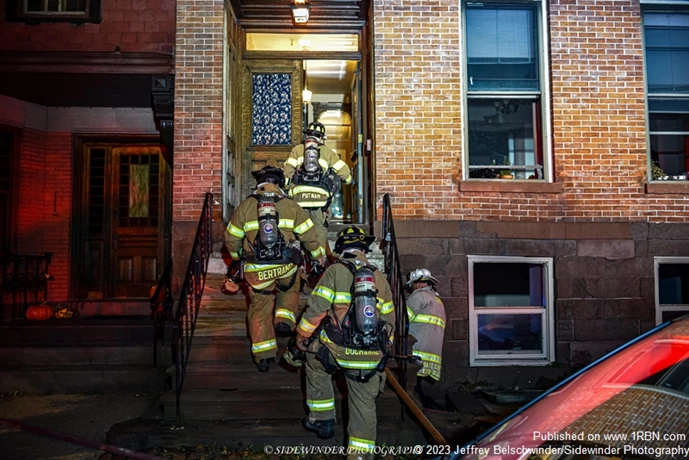 Photo by Jeffrey Belschwinder/Sidewinder PhotographyTroy Firefighters Going To The Upper Floors To Search The Building For Anyone Still Inside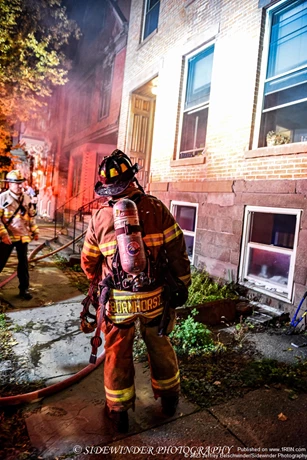 Photo by Jeffrey Belschwinder/Sidewinder Photography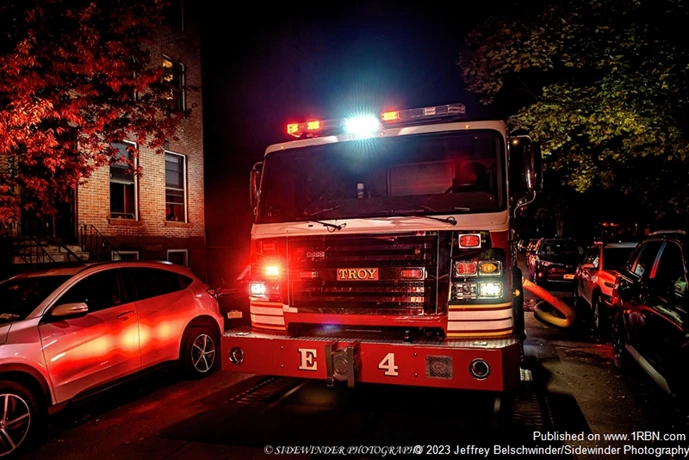 Photo by Jeffrey Belschwinder/Sidewinder Photography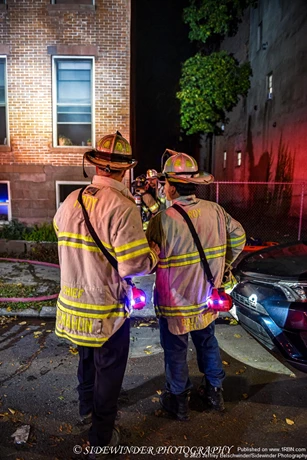 Photo by Jeffrey Belschwinder/Sidewinder Photography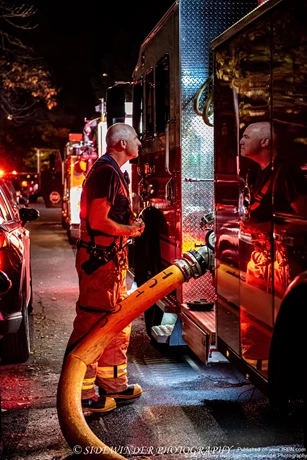 Photo by Jeffrey Belschwinder/Sidewinder Photography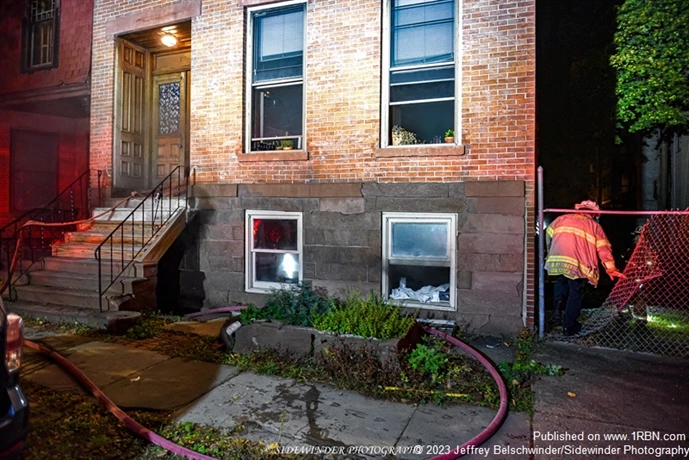 Photo by Jeffrey Belschwinder/Sidewinder Photography
This article is a direct street report from our correspondent and has not been edited by the 1st Responder newsroom.
On October 25, 2023, at 11:06 PM the city of Troy's Fire Department was dispatched for a reported structure fire at 152 2nd Street in the basement floor. The caller reported fire coming from the basement window and the air conditioner was on fire. Engine six, engine two, engine three, truck two, truck one, the rescue squad, medic four, and the battalion chief called in route to the scene. Engine six being on an EMS call in their district, engine four was placed on the box and being nearby arrived on scene first and notified the dispatcher that they had a four-story building with smoke and fire showing from the side of the building and transmitted the signal thirty for a working structure fire.
Truck two arrived on scene and the driver quickly backed down the street the wrong way in case they needed to utilize the truck company to go to the roof of the building. Firefighters cut a large hole in the side of the fence and deployed a hand line to the side of the building. Firefighters made their way inside of the structure and made sure everyone had made it out of the building safely. Firefighters also deployed a handline into the basement apartment and firefighters went to work knocking down the fire on the side of the building as they had heavy smoke pushing from the basement exterior door. Firefighters on the first floor notified command that they had a smoke condition on the first floor and believed it was residual from the basement.
Firefighters in the basement notified command that the fire was knocked down and was starting to conduct overhaul.  Firefighters checked all of the other floors before any type of extension, but firefighters did not come up with anything other than a smoke condition throughout the building from the fire in the basement. Firefighters opened the windows in the apartment building to vent the structure. No injuries were reported, and firefighters were able to contain the damage to the original area of the fire. The fire is under investigation at this time no cause was released. Firefighters went back into service later that evening.