Mastic FD Open House
Photo by John Walthers- Suffolk Fire PhotosMastic FD members doing vehicle extrication demonstration at Open House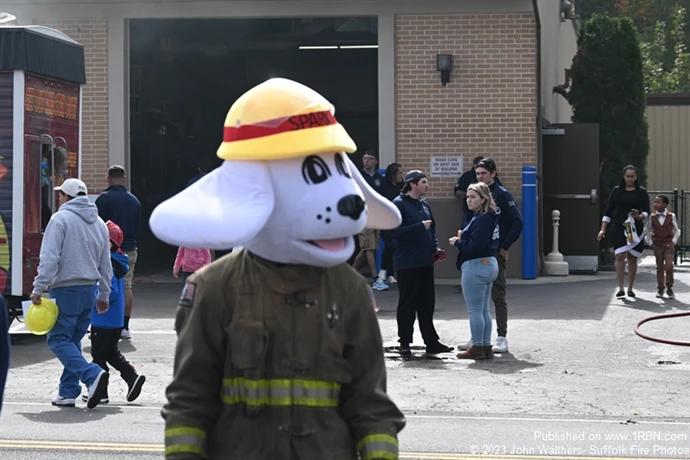 Photo by John Walthers- Suffolk Fire PhotosSparky Goes out to visit people at the Mastic FD Open House.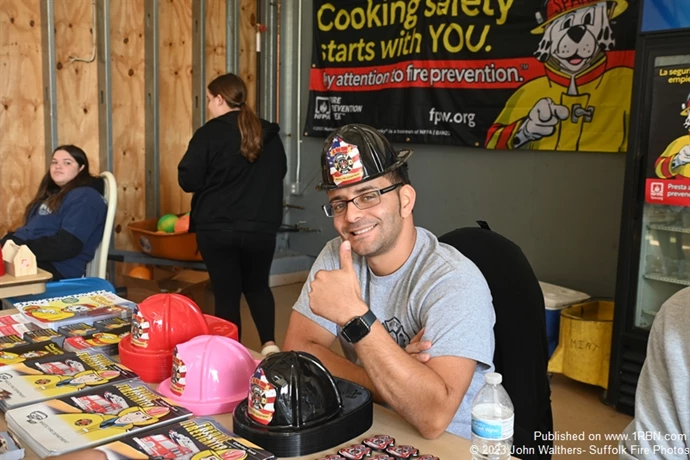 Photo by John Walthers- Suffolk Fire PhotosFire Fighter Adrian Quinones is all smiles as he mans a table at Mastic FD Open House.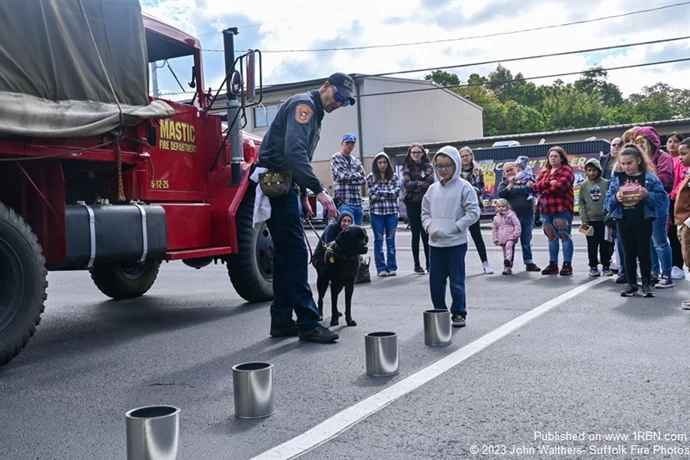 Photo by John Walthers- Suffolk Fire PhotosSuffolk Fire Marshal Ryan and his K9 Chuck Give a Demonstration on accelerant detection.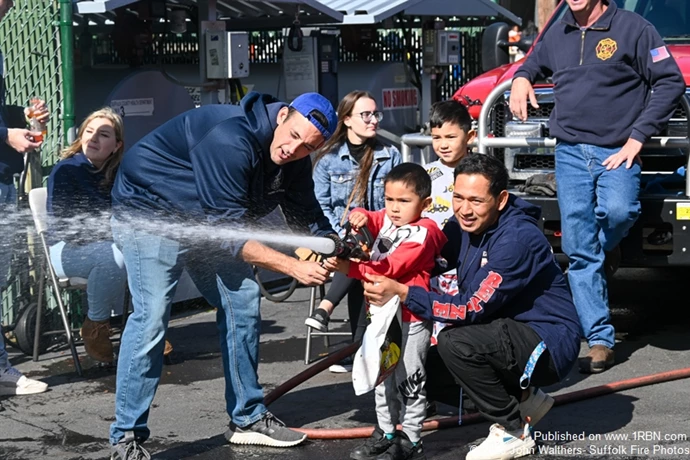 Photo by John Walthers- Suffolk Fire PhotosFirefighter Chris Greene helps a child and his dad with the hose spraying station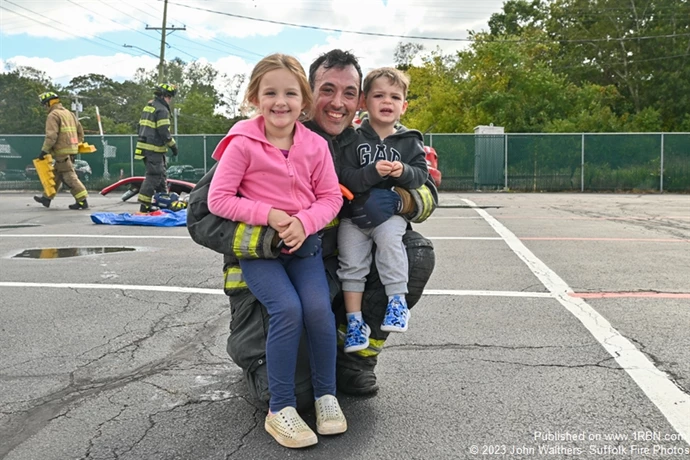 Photo by John Walthers- Suffolk Fire PhotosFirefighter Greene and his children at Mastic FD Open House
This article is a direct street report from our correspondent and has not been edited by the 1st Responder newsroom.
Mastic, N.Y. On October 15 2023 the Mastic Fire Department hosted its fire prevention open house at
Headquarters on Mastic Road. The open house is held in conjunction with Fire Prevention Week. The
department had several apparatuses on display for the community to see and firefighters were on hand
to answer questions and allow the kids to see the inside of the trucks. In addition to this PSEG was on
scene to talk about electric safety info and their job. The Mastic FD Explorers from Post 512 were on
hand to talk to the youth about the program and answer questions about joining. Suffolk Sheriffs were
on hand giving out Child ID's and the departments smoke house was available to anyone that wanted to
use it.
In addition to the above several demonstrations were provided by the Suffolk County Fire Marshal's
office. K9 Handler Ryan had his K9 partner Chuck. First, he gave info on where Chuck came from and
some of his training. After this a demonstration for accelerant detection was done by Chuck and Handler
Ryan. Chuck was able to successfully detect the accelerant multiple times and received his food rewards.
There was also a vehicle extrication demonstration where members of the department staged a vehicle
in the parking lot simulating a vehicle involved in a crash, they then brought out the departments heavy
rescue truck 5-12-10 and unloaded tools off the vehicle and went to work cutting the doors and roof off
the car to demonstrate having to extricate someone who was involved in a crash. Over 200 people
attended this open house which was a very successful day.