Fast Emergency Actions Saves Homes, Protects Lives in Red Hook
By JOHN LAUFFER, Correspondent | October 22, 2021 | NEW YORK
Story No. 102521123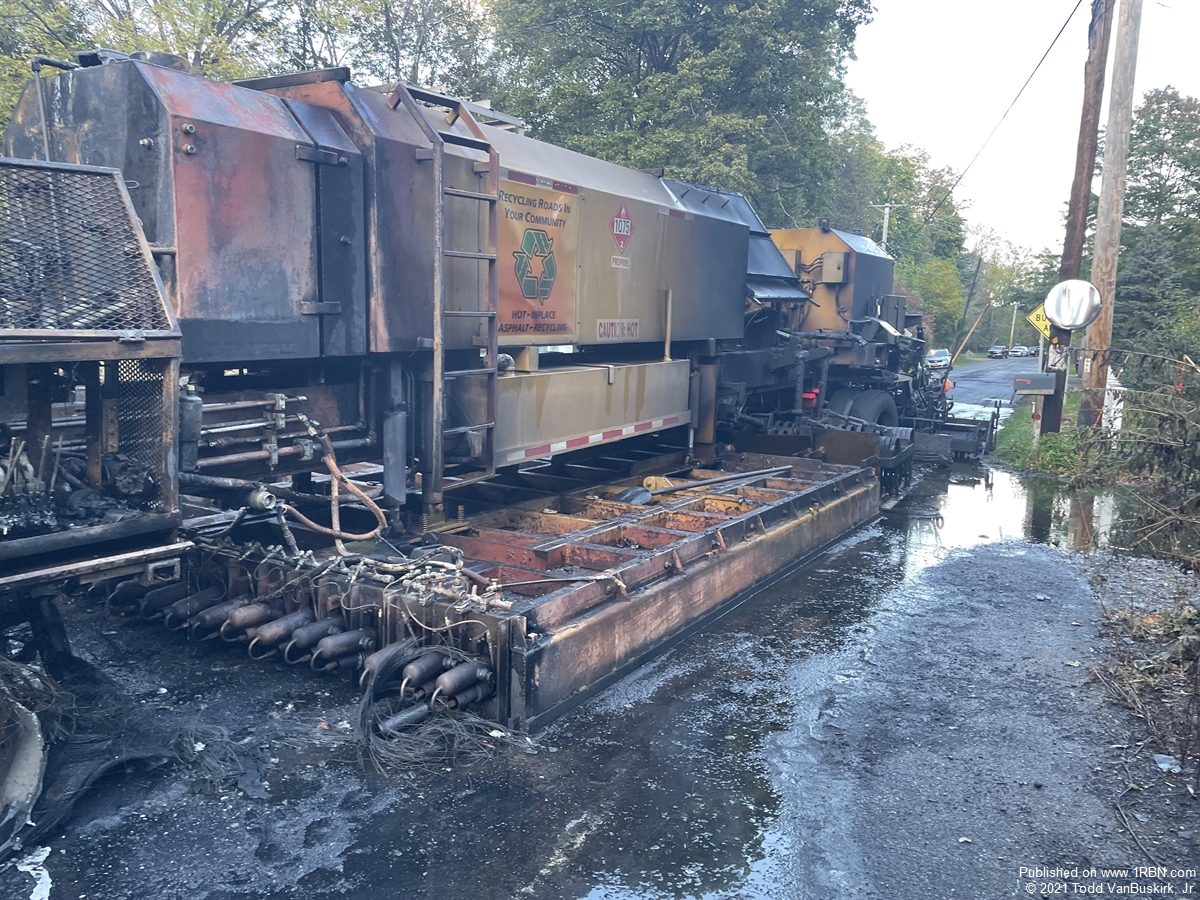 Photo by Todd VanBuskirk, Jr.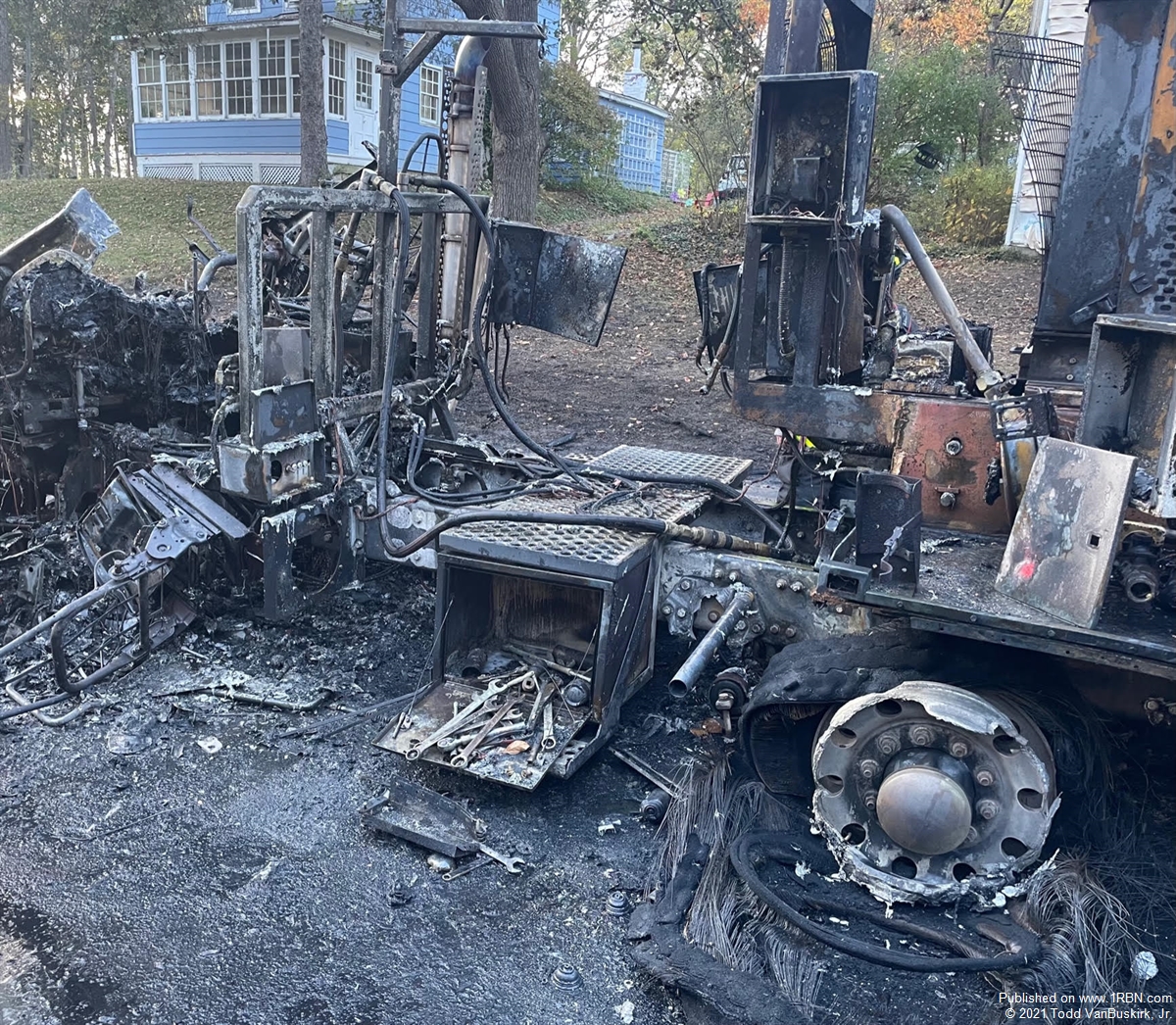 Photo by Todd VanBuskirk, Jr.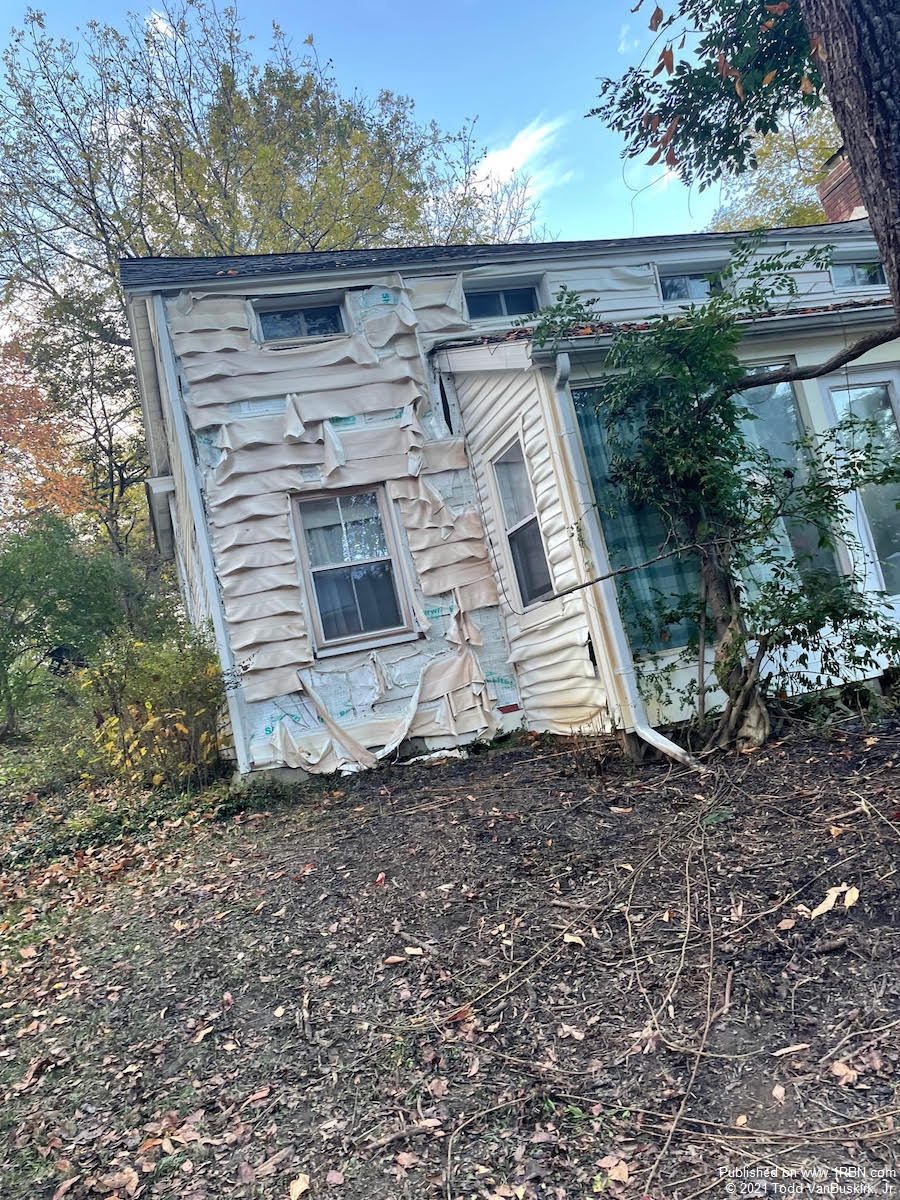 Photo by Todd VanBuskirk, Jr.
RED HOOK, NY - At 3:12 P.M. on Friday, October 22nd, the Red Hook Fire Company was dispatched to a structure fire/vehicle fire on Spring Lake Road in Red Hook. As they were responding to the scene the Red Hook Police Department and New York State Police reported several explosions on the vehicle and a significant amount of fire approaching nearby homes.

Upon arrival minutes later the first due fire engine realized that the vehicle was a large piece of machinery used in the roadway paving operation. The fully involved machine had flammable liquids on board, as well as a large propane tank. Command immediately initiated an aggressive fire attack to protect the nearby homes, as well as to extinguish the fire on the machine and to cool the large propane tank.

The fire threatening the nearby residences was brought under control in less than 20 minutes. The fire and potential explosion of the propane tank on the piece of machinery was brought under control about eight minutes later. Overhauling the scene, monitoring for hot spots, removal of the machine and clean up of the area took several additional hours.

Red Hook Fire Company was assisted on the scene by the Tivoli FD, Milan FD, Livingston FD, Clermont FD, Red Hook PD, New York State Police, Dutchess County Highway Department, Dutchess County Fire Investigation Division, NY DEC and Brandl's Towing & Automotive. Rhineneck FD and Germantown FD were placed on standby in case they were needed. Dutchess County 911 operators provided support and information throughout the incident.

About 25 firefighters were on the scene, as well as numerous law enforcement personnel. There were no reported injuries to first responders or the operators of the machine.

Spring Lake Road was closed for the duration of the event, which concluded at 10:26 P.M. The cause of the fire remains under investigation.
This article is a direct street report from our correspondent and has not been edited by the 1st Responder newsroom.