Hamden Promotes a Lieutenant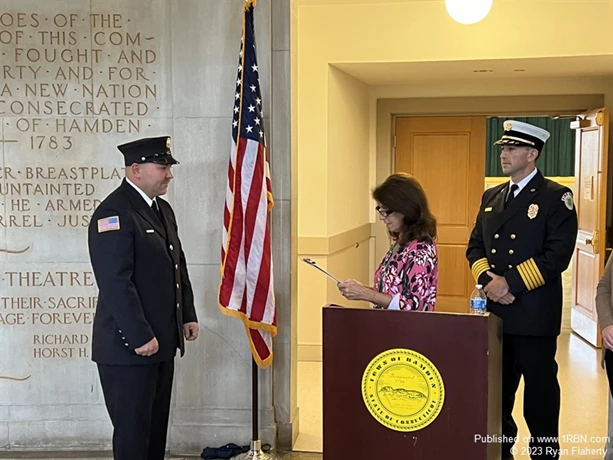 Photo by Ryan FlahertyLieutenant Brennan being sworn in by the Assistant Town Clerk.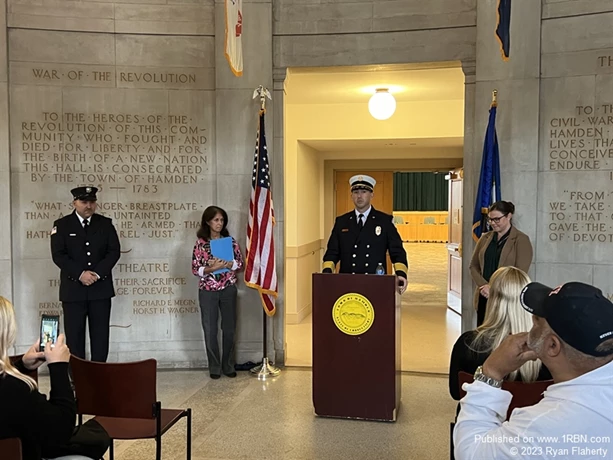 Photo by Ryan FlahertyChief Naples addressing the crowd with opening remarks.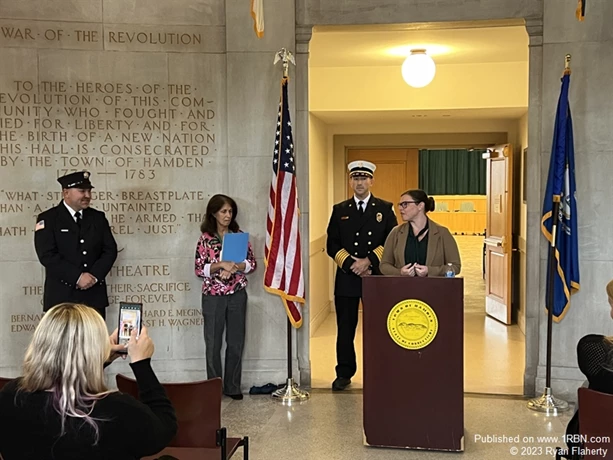 Photo by Ryan FlahertyMayor Lauren Garrett speaking at the podium.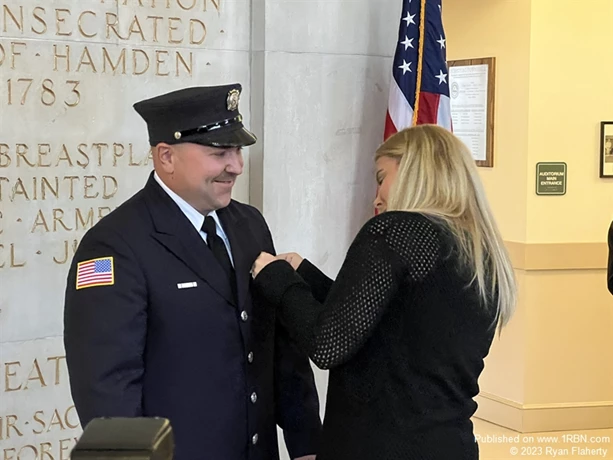 Photo by Ryan FlahertyLieutenant Brennan's fiance Alyssa pinning his new badge.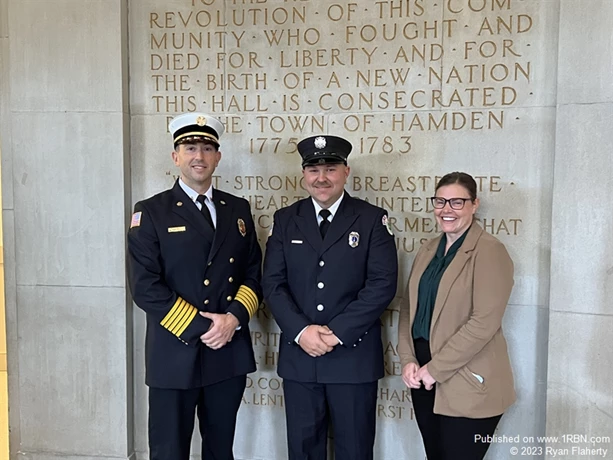 Photo by Ryan FlahertyChief Naples, LT Brennan and Mayor Garrett.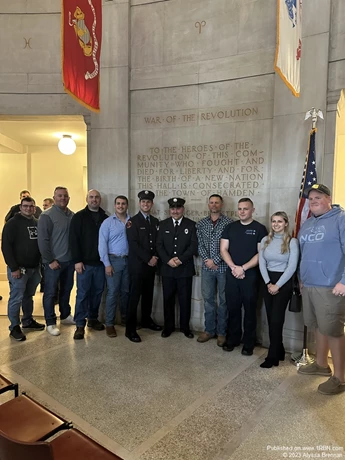 Photo by Alyssa BrennanA large group of friends and family attended to show support.
This article is a direct street report from our correspondent and has not been edited by the 1st Responder newsroom.
HAMDEN, CT - At 10:00 A.M. on Friday, October 20th, the Hamden Fire Department held a promotional ceremony in the Rotunda at their Memorial Town Hall for Firefighter Cal Brennan. Chief Jeff Naples greeted the crowd and told them about Firefighter Brennan's accomplishments in the fire service.
Lieutenant Brennan started as a volunteer with Beacon Falls, got hired by the City of Norwich in 2013 and then became a Hamden Firefighter in 2016. He is a dedicated instructor with Flash Fire and also teaches part time for the Connecticut Fire Academy. He is a certified fire marshal serving his hometown where he also runs the Brennan Brook Farm with his fiancé Alyssa. He is pursuing his bachelors degree in Public Safety Administration with a concentration in fire investigation from Columbia Southern University. He will now be assigned to Engine 3 on 2 shift.