Smoky Fire Clears Out Secaucus Restaurant
By RON JEFFERS, New Jersey Editor | October 08, 2020 | NEW JERSEY
Story No. 100920108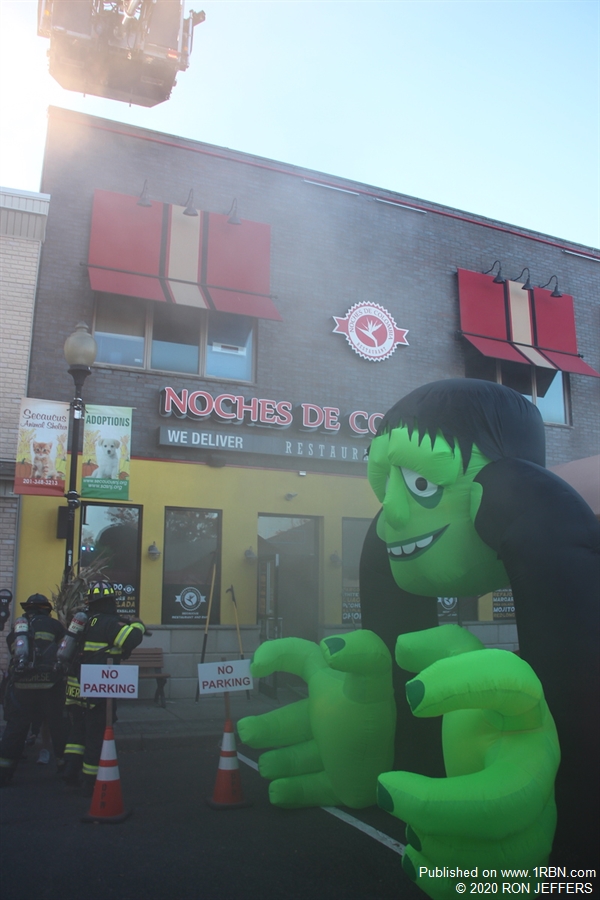 Photo by RON JEFFERSA scary fire? A smoky Halloween season fire kept firefighters busy on the afternoon of October 8th in the center of Secaucus.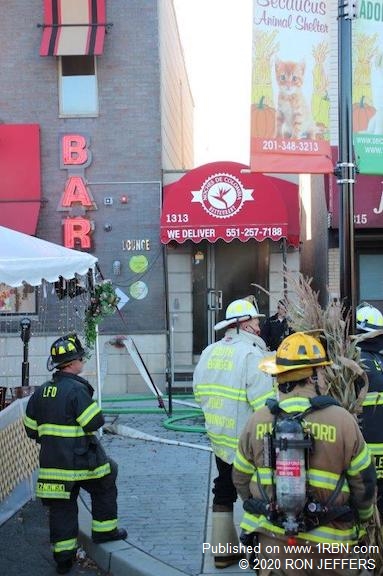 Photo by RON JEFFERSSmoke consumed the entrance to the Paterson Plank Road restaurant.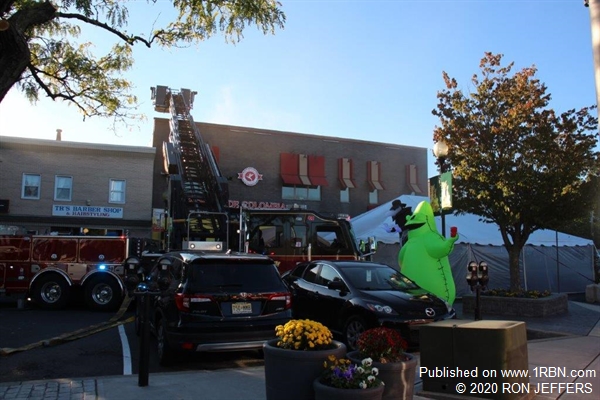 Photo by RON JEFFERS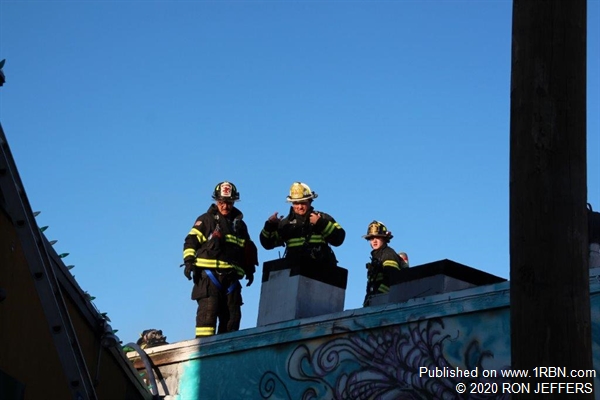 Photo by RON JEFFERS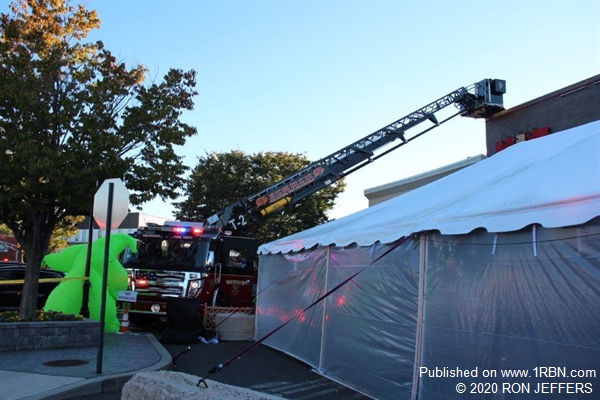 Photo by RON JEFFERS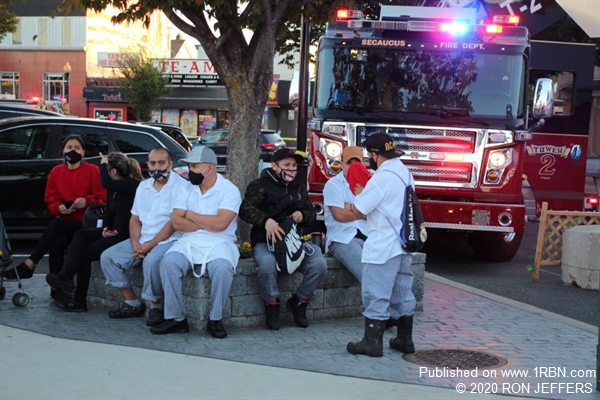 Photo by RON JEFFERSRestaurant workers on an unexpected break.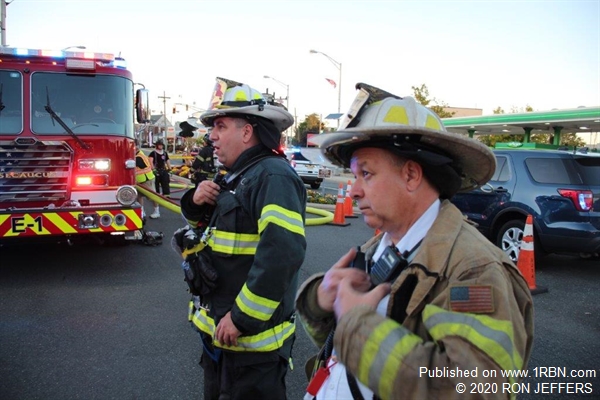 Photo by RON JEFFERSSecaucus Chief of Department Carl Leppin, left, and Jersey City Deputy Chief Rob Daly sizing up conditions.
Secaucus, N.J. - As patrons dined at the Noches De Colombia Restaurant on Paterson Plank Road in Secaucus, a fire erupted in the rear of the business, on October 8th.

At around 4:30 p.m.,the fire department was dispatched for a reported fire in the rear kitchen; however, it appeared that the fire was in a rear wall area. Firefighters searched for the source as patrons were ordered to leave. In addition, firefighters asked the police to assist in evacuating patrons that were still dining in an outside tent area as fire apparatus were still arriving and hose lines began to drop.

Thermal imaging cameras were used to locate the concealed fire in the walls, as smoke began to thicken. Flames then broke out in the rear.

At this point, three alarms were transmitted by Fire Chief Carl Leppin. This brought units to the scene from Jersey City, East Rutherford, Lyndhurst and Rutherford. Units from Kearny and North Arlington re-located to the Plaza Center firehouse, on the opposite side of Paterson Plank Road, to cover the town.

Firefighters opened up walls and ceilings to expose the flames, and they succeed in extinguishing them. Pockets of fire kept them busy for quite some time. One firefighter was treated by EMS at the scene for a non-life-threatening injury.

In addition, the Jersey City Gong Club canteen unit set up a rehab area on Paterson Plank Road for firefighters to grab a bottle of water, coffee, and other items after the fire was knocked down.



This article is a direct street report from our correspondent and has not been edited by the 1st Responder newsroom.