Fairfield Assistant Chief Signs Off After 31 Years On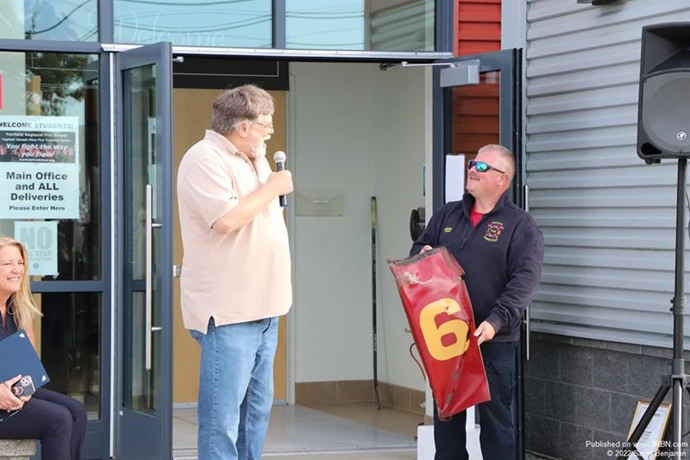 Photo by Sayje BenjaminAC Bisson accepts a bittersweet parting gift from those who retired before him, a door he mistakenly sheared off an apparatus 30 years ago.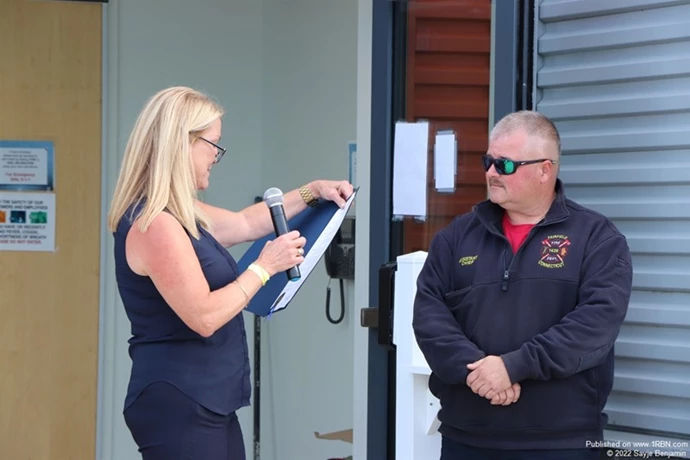 Photo by Sayje BenjaminAC Bisson accepts a proclamation from Fairfield First Selectwoman Brenda Kupchick, declaring 9/29/2022 as Scott Bisson Day in the town.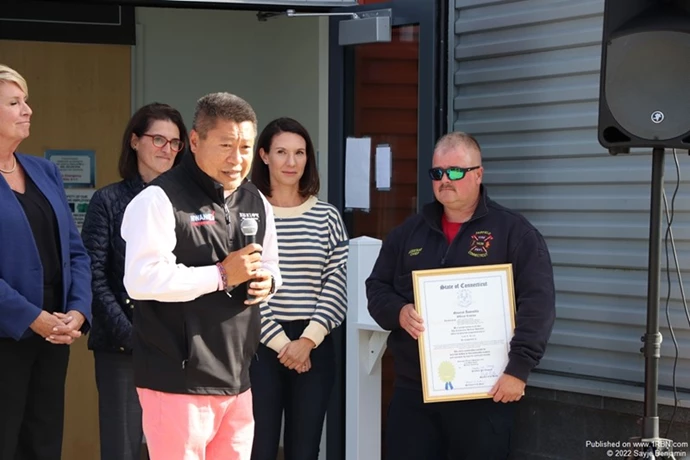 Photo by Sayje BenjaminAC Bisson accepts an official citation from the CT House of Representatives for his work with the state.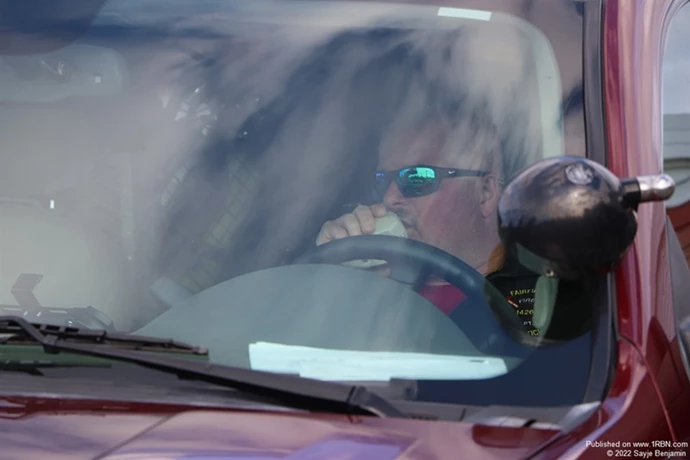 Photo by Sayje BenjaminAC Bisson makes his final sign-off after 31 years with the Fairfield Fire Department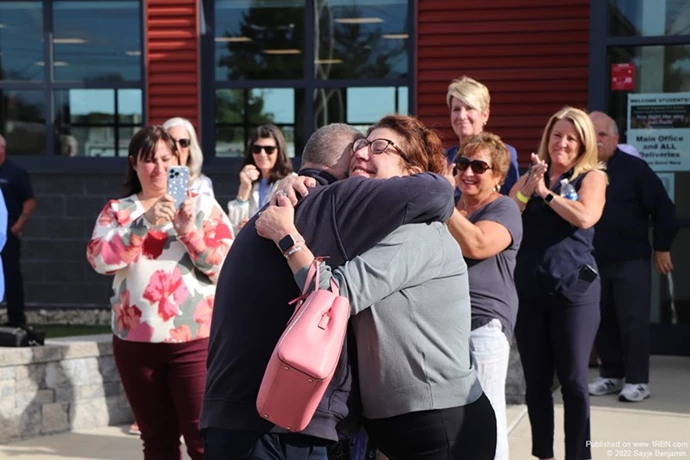 Photo by Sayje BenjaminAC Bisson embraces his wife, Lisa, following his final sign-off
This article is a direct street report from our correspondent and has not been edited by the 1st Responder newsroom.
FAIRFIELD, CT - On Thursday, September 29th, the Fairfield Fire Department and friends alike gathered at the Fairfield Regional Fire School to celebrate the retirement/moving on of Assistant Chief Scott Bisson.

AC Bisson served the Fairfield Fire Department for 31 years and has played an instrumental part in the training of firefighters, new and experienced, for the past several years in his tenure as Assistant Chief of Training and Safety. Scott also served as a shift commander. AC Bisson was awarded several proclamations by the town and CT State Legislature for his exemplary work for the town of Fairfield, the state of Connecticut, and for firefighters all over. AC Bisson also received an award from those who retired before him.

When Scott was a firefighter, just starting out at Station 2 in Tunxis Hill, his Lieutenant was known for awarding his crew. Not for exemplary actions, but for exemplary stupidity. When Scott was transferred to 1s downtown the next year, he and another firefighter were performing routine checks on Engine 6, a spare engine in service that day. Once all the checks had been completed, Scott got in the truck and backed it into the bay, failing to realize one of the rear doors was still open. Scott sheared the door off its hinges, and he thought he was toast. His fellow firefighters comforted him and let him know that it was a mistake, and he wouldn't be fired for it; 30 years later, as Scott retires, he was presented with a piece of the very same door he sheared off 30 years ago. It was a hearty and comical moment for everyone.

AC Scott Bisson leaves the Fairfield Fire Department in better shape than he found it, and on behalf of myself, and 1st Responder Newspaper, we wish him luck on his future endeavours as he takes the position of Deputy Chief with the North Haven Fire Department.