Bergen County Firemen's Home Association August Barbecue
August 05, 2023 | NEW JERSEY
JUSTIN WATREL, Correspondent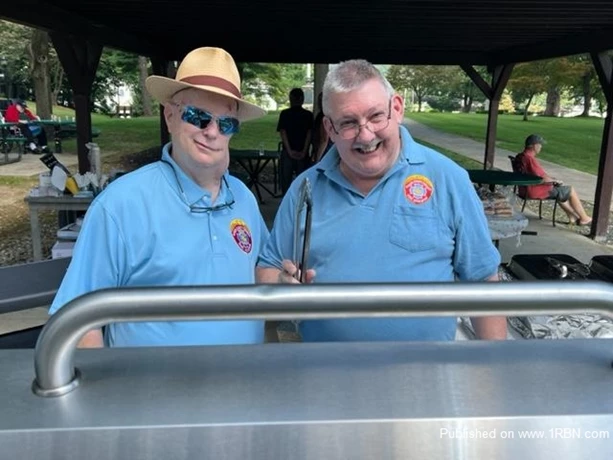 Photo by PROVIDEDMembers Jerry Naylis and Bob Ordway cooking up a storm.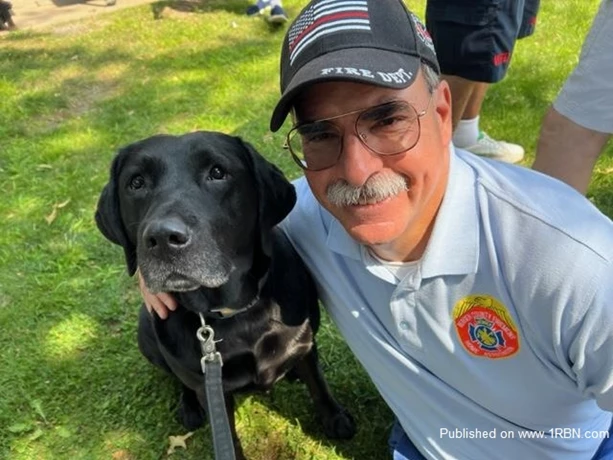 Photo by PROVIDEDMember Justin Watrel with NJ State Firemen's Home resident dog, Wells.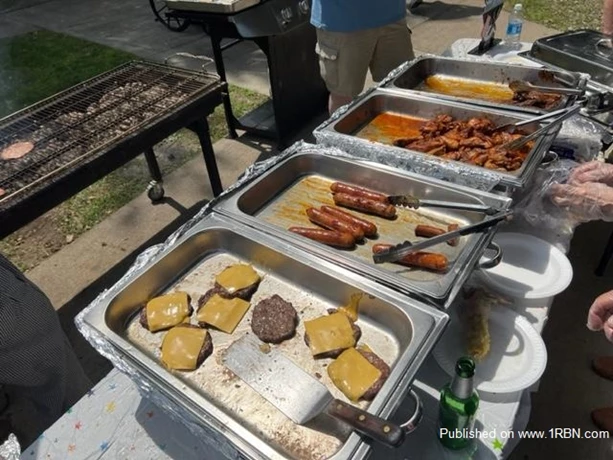 Photo by PROVIDEDThe barbecue feast the residents of the home and their families enjoyed.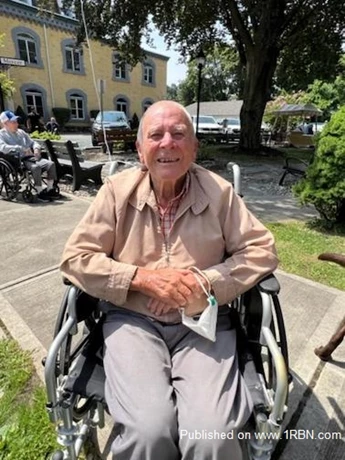 Photo by PROVIDEDBirthday Boy, Member George Steiger, 100 years young.
Photo by PROVIDEDPresident of the BCFHA George Heflich giving a speech for George Steiger's birthday.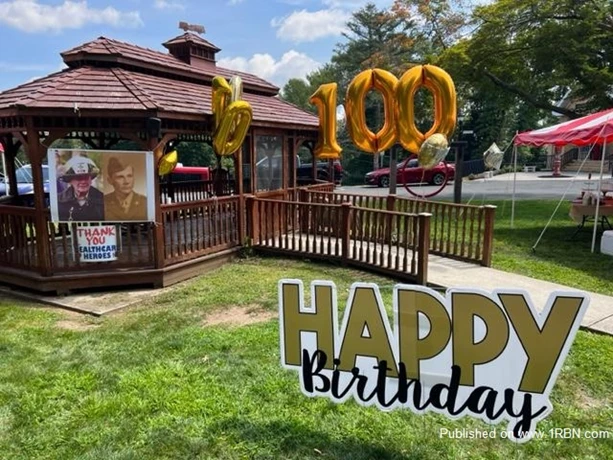 Photo by PROVIDEDDecorations for George's birthday decorated the lawn.
This article is a direct street report from our correspondent and has not been edited by the 1st Responder newsroom.
August 5th was a spectacular sunny Sunday afternoon that the Bergen County Firemen's Home Association met to host our second barbecue of the summer. This one was made even more special as we celebrated the 100th birthday of one of our members, Maywood Fire Department member firefighter George Steiger.
Our afternoon started by lighting the grills and welcoming guests. Because we were hosting the barbecue with the Maywood Fire Department, many members of their department, along with members of the Steiger family joined in the festivities. We had a large crowd to feed and our grill masters were up to the task.
Under the direction of grill masters, Chief Prince from the NJ Firemen's Home and BCFHA member and President of the NJ Firemen's Association, Bob Ordway, they kept the supply of hot dogs, hamburgers and other delicious barbecue foods coming.
All the guests and staff feasted on hot dogs, hamburgers, barbecue chicken and ribs, baked beans, corn on the cob, Cole slaw and potato salad. For dessert, there was fresh watermelon and one of our members' wives made her delicious baked treats that we look forward to at every meeting. Our entertainment for the afternoon was the Bloomingdale's Marching Band who played big band and contemporary pieces.
Our biggest thrill was to wish our honored and longtime member, George Steiger, a happy 100th birthday. The Maywood Fire Department pulled out all stops to wish George well on his birthday. They brought both their current fire truck and their antique truck to the Firemen's Home to the delight of the guests who attended the event. There was a very touching speech from Maywood Fire Department and Bergen County Firemen's Home Association member, Roy DeYoung Jr. wishing George well and talking about all the accomplishments that George had both in his military career and his firefighting career as well.
Bergen County Firemen's Home President George Heflich honored his follow member with a heartfelt speech on his accomplishments and contributions to not only his department but to our organization as well. He presented him a certificate and an American flag award.
It was a wonderful afternoon with wonderful food, good conversation and heartfelt wishes to a great member of our organization. Some of us even got time to spend with the Firemen's Home Resident dog, Wells, who always gets treated so well that afternoon and every day. He is a great friend to every resident at the home.
This barbecue could not happen without the support of donations from fire departments all over Bergen County. We want to thank everyone for their continued support of these projects to make the residents of the NJ State Firemen's Home know that the Brotherhood still looks out for them.