Mastic FD Honors Those Who Were Lost
By JOHN WALTHERS, Correspondent | September 11, 2020 | NEW YORK
Story No. 092120104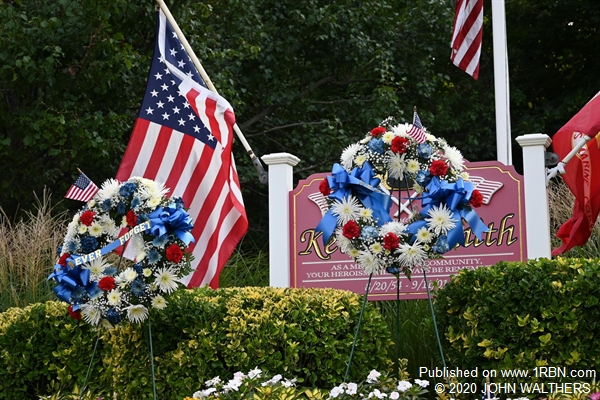 Photo by JOHN WALTHERS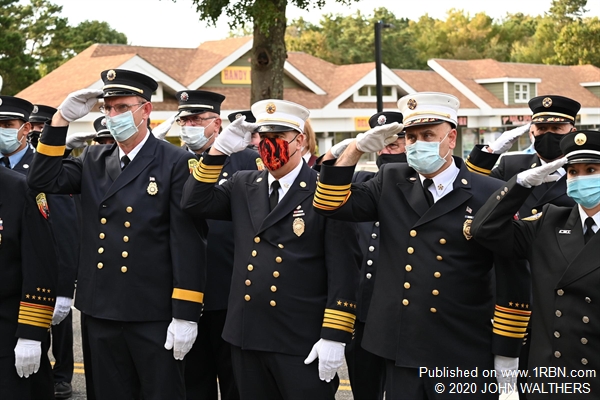 Photo by JOHN WALTHERS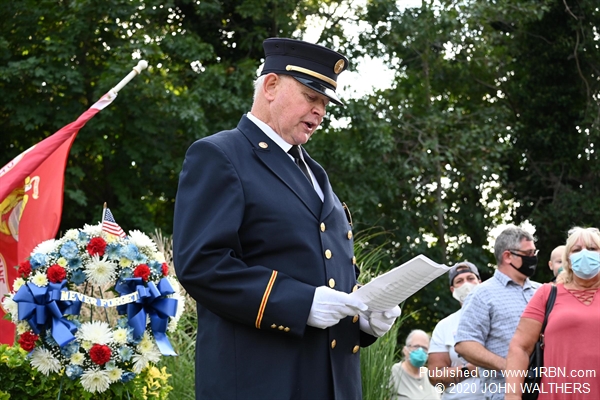 Photo by JOHN WALTHERS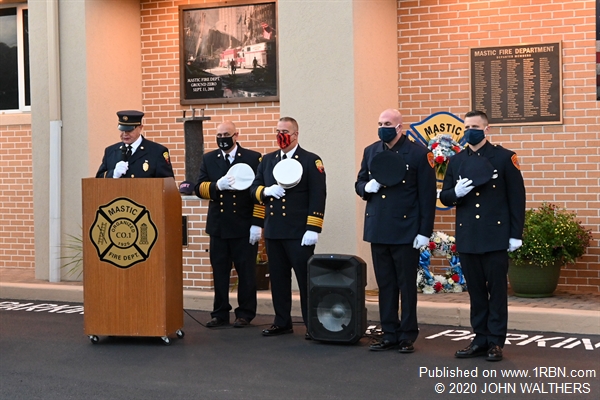 Photo by JOHN WALTHERS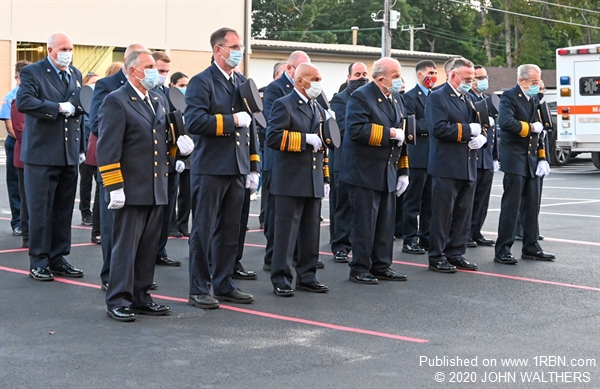 Photo by JOHN WALTHERS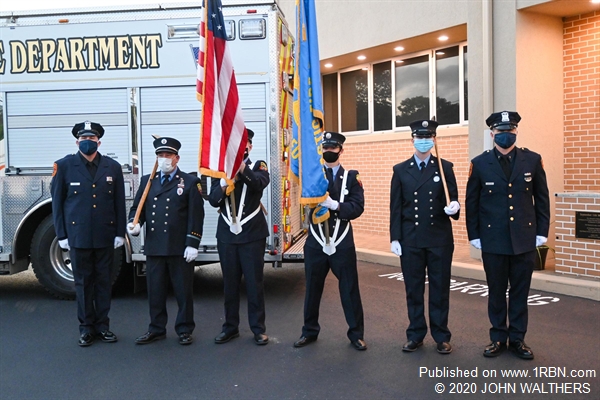 Photo by JOHN WALTHERS
Mastic NY- On Friday September 11, 2020 the Mastic Fire Department took the time to honor those who were lost due to the September 11,2001 attacks. After the attack on our nation we vowed to Never Forget on that day and the days that followed the Mastic Fire Department was 1 of the Long Island Departments that assisted in the recovery efforts at Ground Zero In NYC.

To this day the Mastic still honor those who sacrificed on that day. This year in addition to having services at HQ the department visited the Kevin Smith Memorial on Mastic RD and Riverside on the Anniversary. Kevin was a firefighter with Hazmat 1 of the FDNY and also a firefighter with Mastic FD and Member of the Mastic Ambulance. This year's ceremony was extra special as recently a piece of steel from the trade center was recently added to the Smith memorial. Although this year's services were mainly set to be virtual due to the COVID 19 Pandemic members of Kevins Family were in attendance including his widow. It worth also Smiths Daughter Josephine is also a member of the FDNY.

The services this year at the monument were led by Mastic FD Chaplin Ed Brooks. In additional to the members of the Mastic Fire Department, the Mastic FD Explorers Post 512 and Mastic Ambulance were also in attendance for the brief service at the memorial. After his remarks Chaplin Brooks invited up a member of the Mastic Ambulance company for some remarks. At the end of those remarks it was opened up for anyone who wanted to speak from the family/public to come up and say a few words before the departments were dismissed.

After the service at the Smith Memorial the Mastic FD went back to their fire house and held their Memorial services there as well though this year was different as it was set up to be a live stream. The service at the fire house started at 7PM. The service began with a opening statement from Chief Rudy Sunderman who thanked Mastic Ambulance for their support on this 19th anniversary as well as in the past before also bringing up members of the Suffolk Police Department to the front as well to stand in unity during this solmn ceremony. Chief Sunderman then turned over the mic to President Dan Hasse who led the pledge. This was followed by comments from Chaplin Ed Brooks and a 9/11 prayer to honor those Firefighters, EMS and Police who were lost. The ceremony was with a singing of god bless America and some closing remarks from the chaplain. Thank you to the Mastic FD, Mastic Ambulance and Suffolk Police for Never Forgetting.
This article is a direct street report from our correspondent and has not been edited by the 1st Responder newsroom.