Port Jervis grateful for firefighters' emergency service, and community service
Photo by Sharon E. SiegelPort Jervis Fire Department and the coveted Erie Bell, Glennette Field historic rivalry football game between Port Jervis and Middletown High School.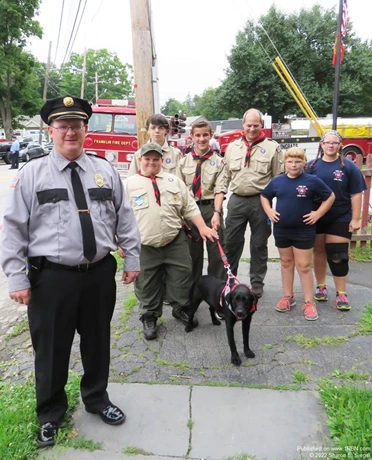 Photo by Sharon E. SiegelThe Moore Family-- among generations of Port Jervis Fire Department service, and divers community service.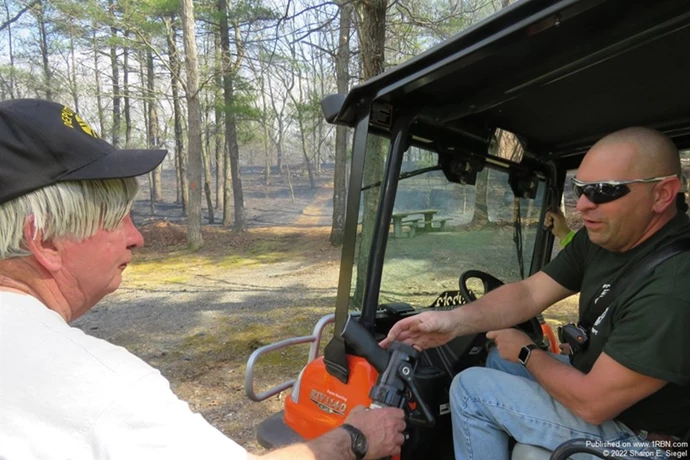 Photo by Sharon E. SiegelJack Flynn and Mike Aumick, firefighters in-service and part of so many community service events.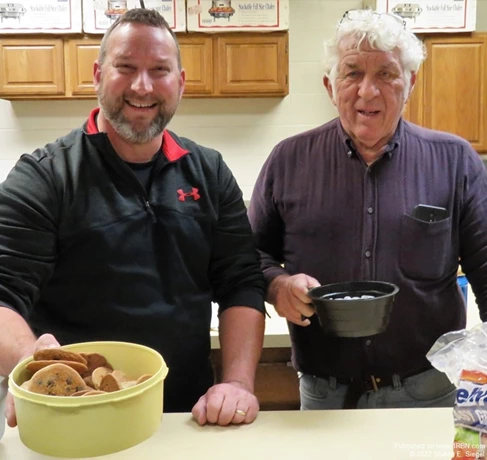 Photo by Sharon E. SiegelJason and Vicchiarriello, father and son part of many families with generations of Port Jervis Fire Department service, and community service.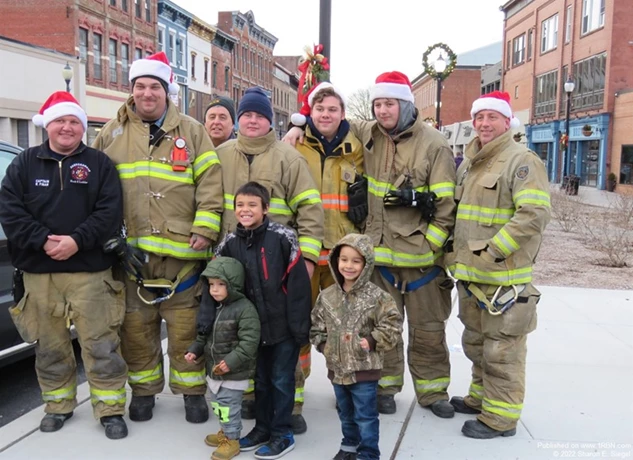 Photo by Sharon E. SiegelWhat would Whooville (Port Jervis, NY) be without Whooville firefighters to protect everyone for the holidays?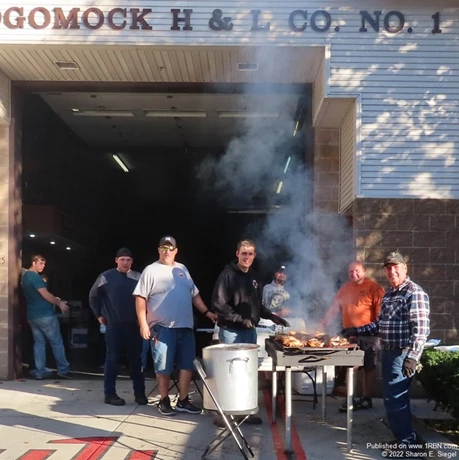 Photo by Sharon E. SiegelMaghogomock Hook & Ladders' famous chicken barbeque always sells out quickly.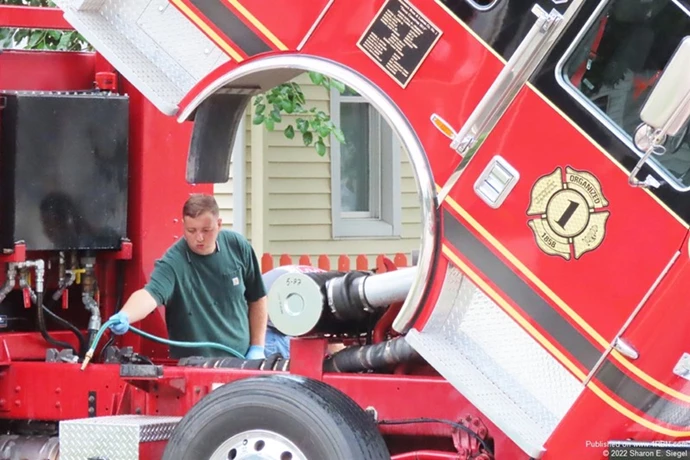 Photo by Sharon E. SiegelShining up the apparatus is among part of the duties of a firefighter when not responding to any number of emergency calls.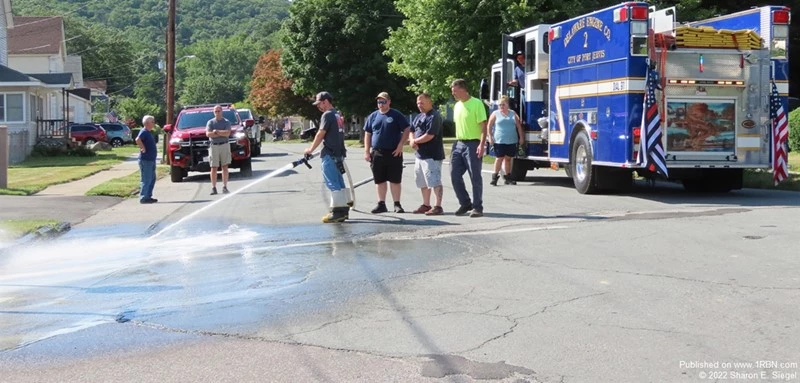 Photo by Sharon E. SiegelWhat does one do when there is a water-based spill? Of course, firefighters are on it!
This article is a direct street report from our correspondent and has not been edited by the 1st Responder newsroom.
PORT JERVIS, NY -- Firefighters are charged with many responsibilities in their line of duty. Many of the things they do are well-known, obvious, and visible. Others? Not so.

In Port Jervis, NY and surrounding NY, NJ, and Pa communities, fire departments are completely staffed by volunteers -- as in other small communities. These volunteers, while not paid, are very dedicated men and women who regularly fit countless hours of training and responses into their busy family and working lives. Besides emergency responses, they also take part regularly in public service calls, community events, and company fundraising projects.

This service may seem to go unnoticed, but is never unappreciated in the tri-state community.

Some of the non-emergency calls and projects undertaken over past months, years -- even decades – in Port Jervis include: washing down public streets, assisting police and community groups with public gatherings and events, bike safety rodeos, fire safety and prevention talks, fire museum tours, smoke and odor investigations (often from a BBQ grill, fire pit, or venting sewer but never taken for granted), sweeping or washing down after an MVA, booths at festivals, parades, flying the department's gigantic American flag on requested occasions, fundraising cooking events, recently cleaning an intersection of buckets of a painter's spilled water-based paint, and this September's upcoming football bonfire and parade.

Our communities understand and appreciate all you do!