Heavy Fire On Arrival At Willow Lane House Fire in Melrose
By JEFFREY BELSCHWINDER, Senior Correspondent | September 08, 2021 | NEW YORK
Story No. 091421121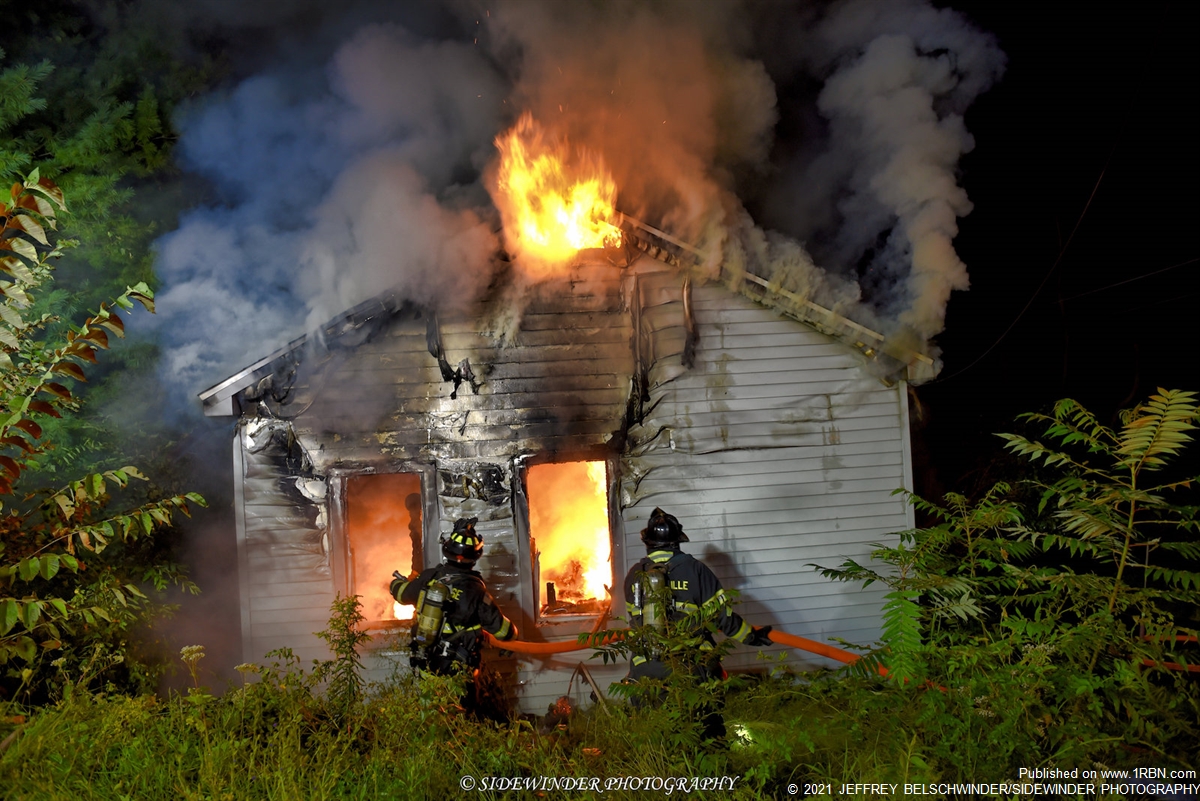 Photo by JEFFREY BELSCHWINDER/SIDEWINDER PHOTOGRAPHY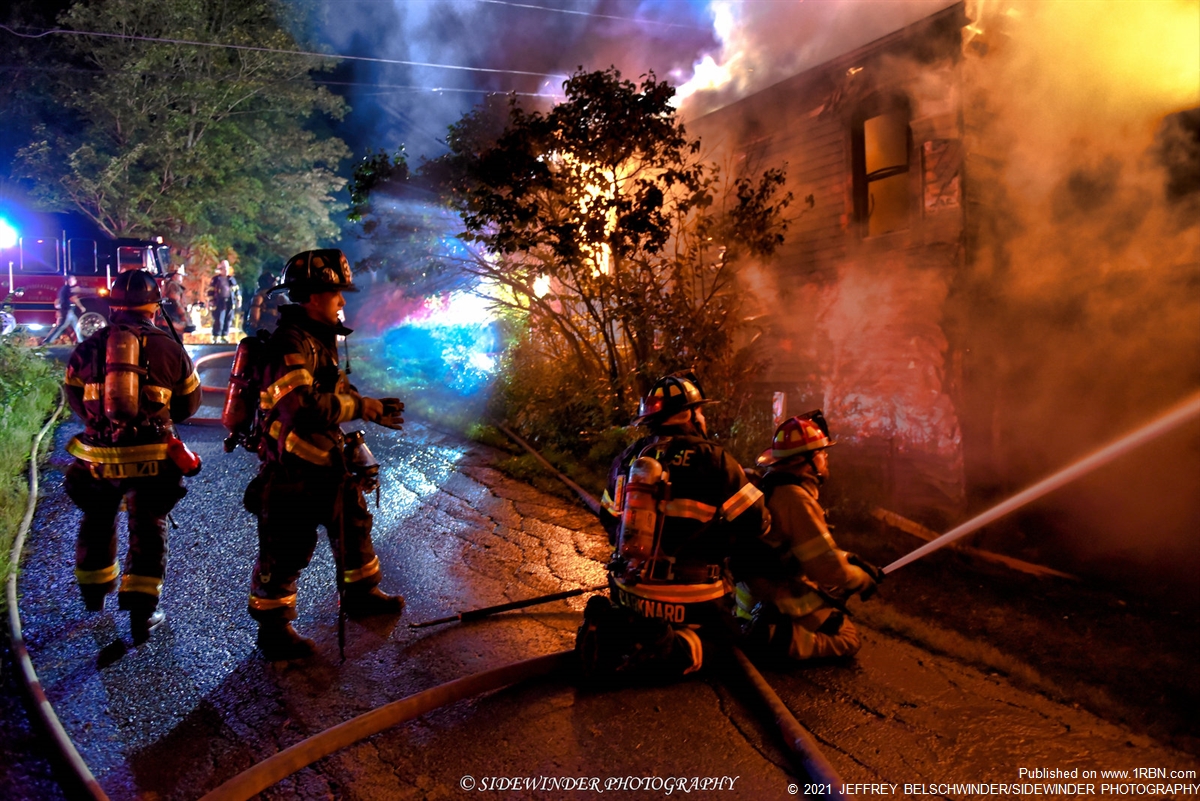 Photo by JEFFREY BELSCHWINDER/SIDEWINDER PHOTOGRAPHY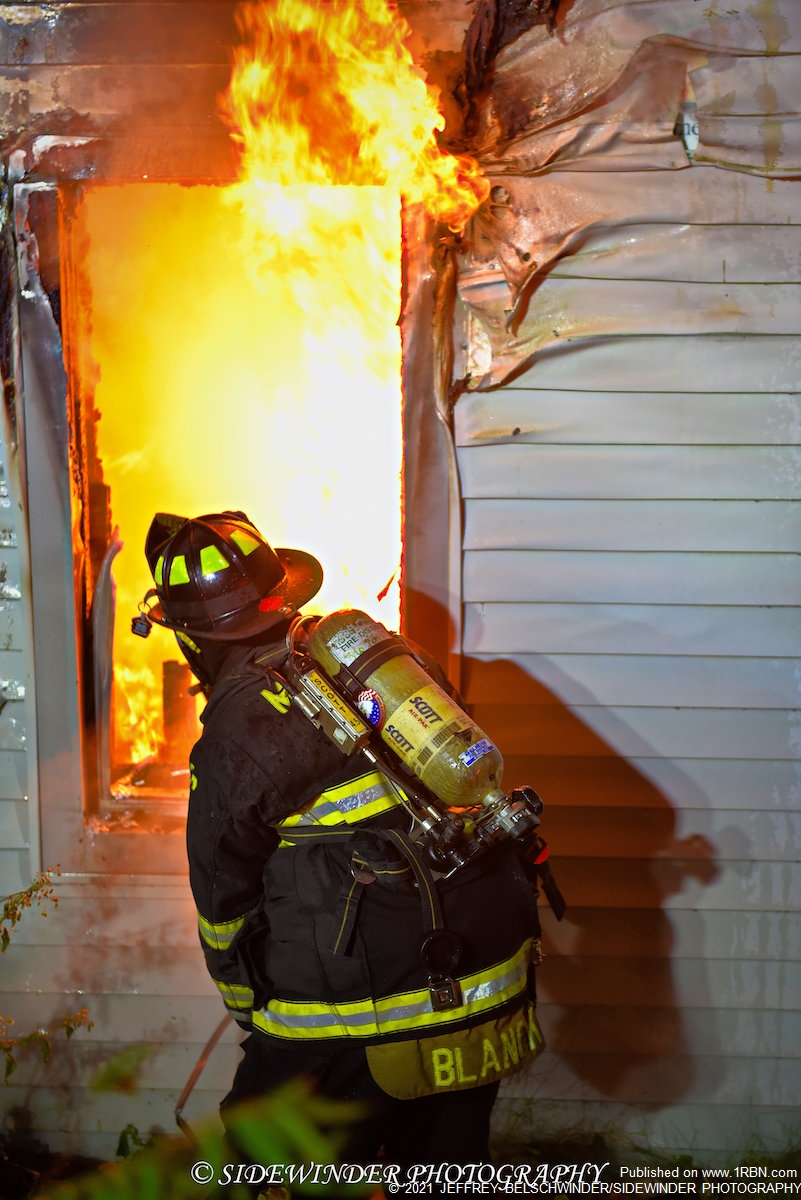 Photo by JEFFREY BELSCHWINDER/SIDEWINDER PHOTOGRAPHY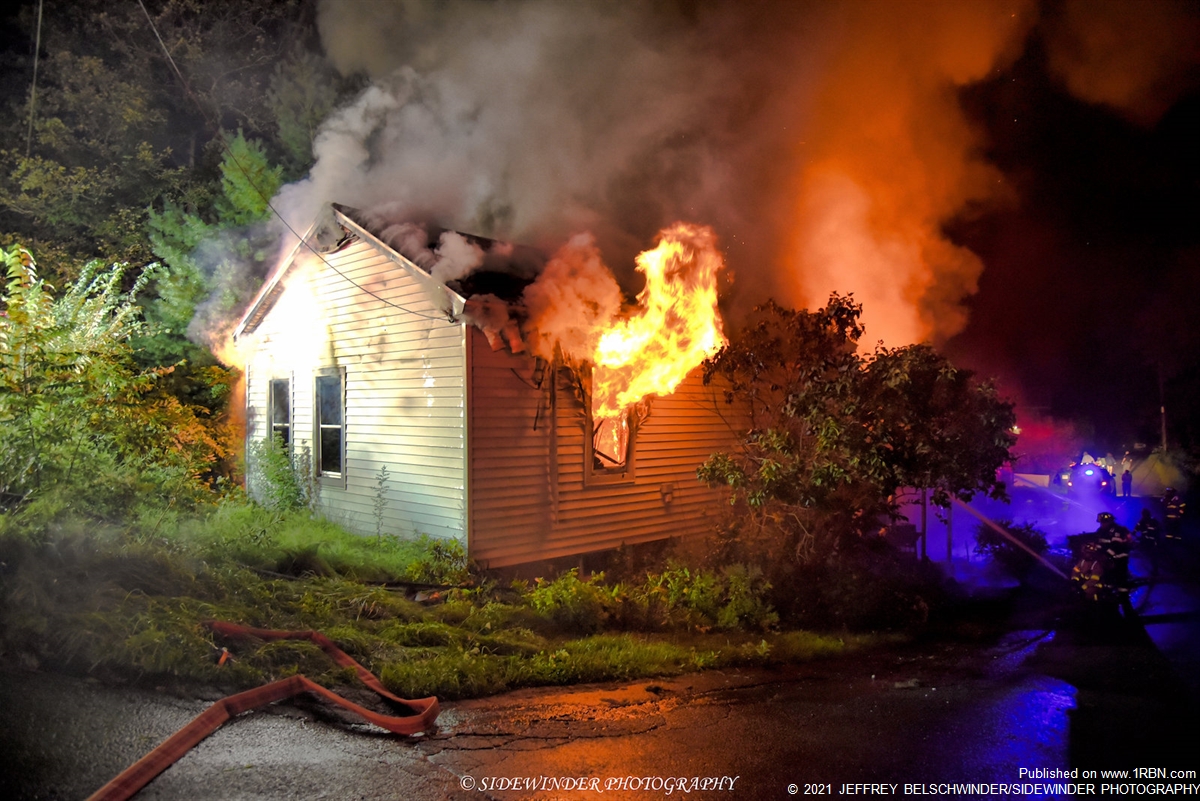 Photo by JEFFREY BELSCHWINDER/SIDEWINDER PHOTOGRAPHY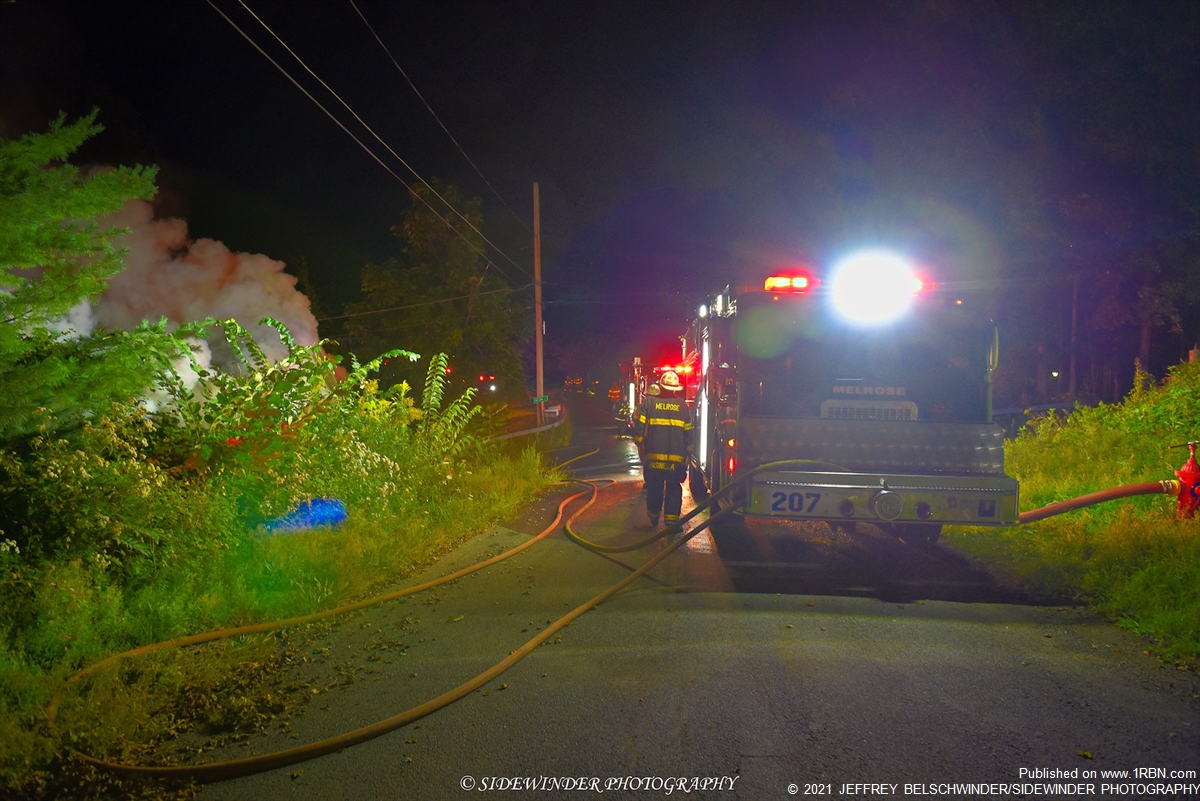 Photo by JEFFREY BELSCHWINDER/SIDEWINDER PHOTOGRAPHY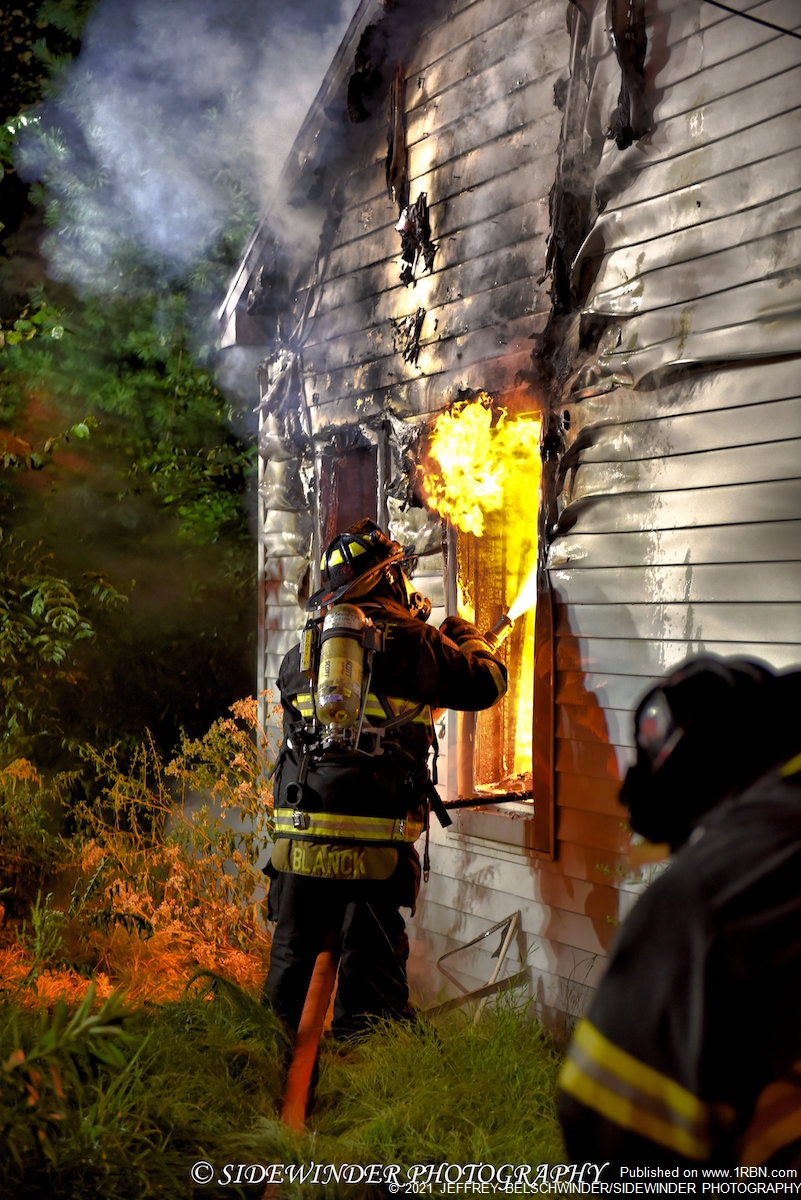 Photo by JEFFREY BELSCHWINDER/SIDEWINDER PHOTOGRAPHY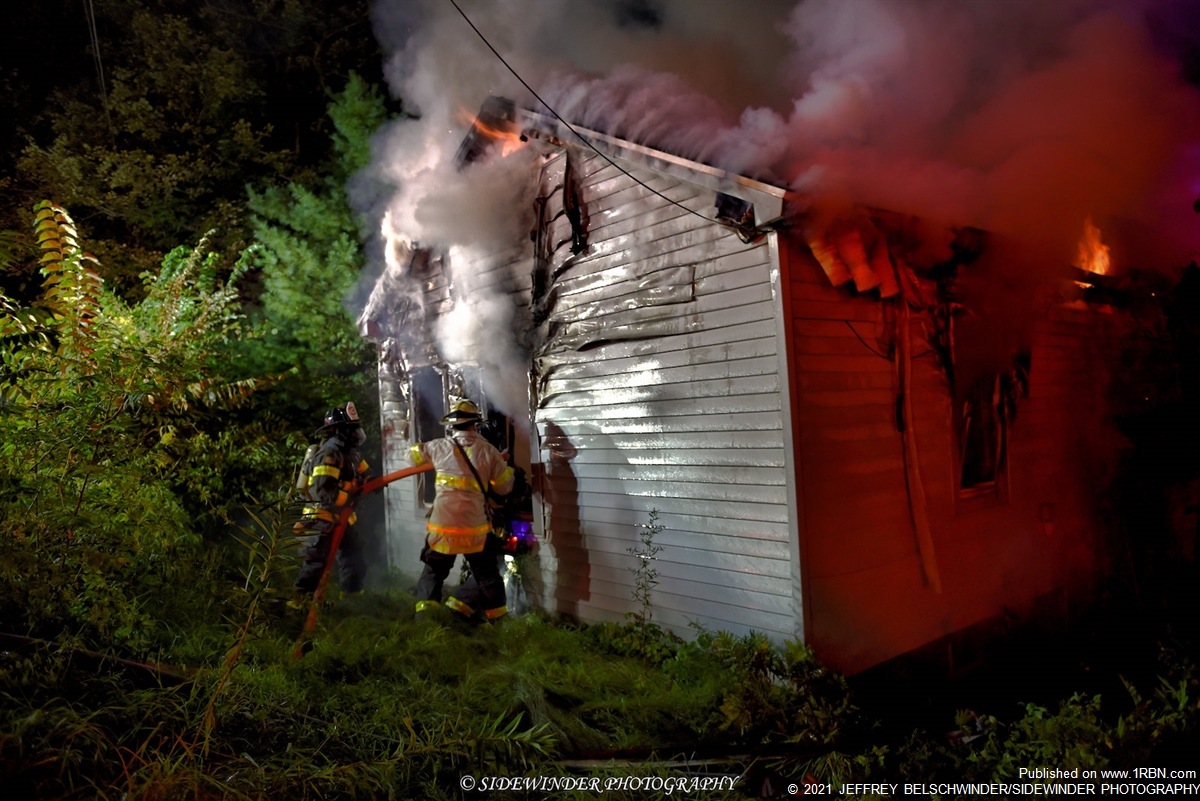 Photo by JEFFREY BELSCHWINDER/SIDEWINDER PHOTOGRAPHY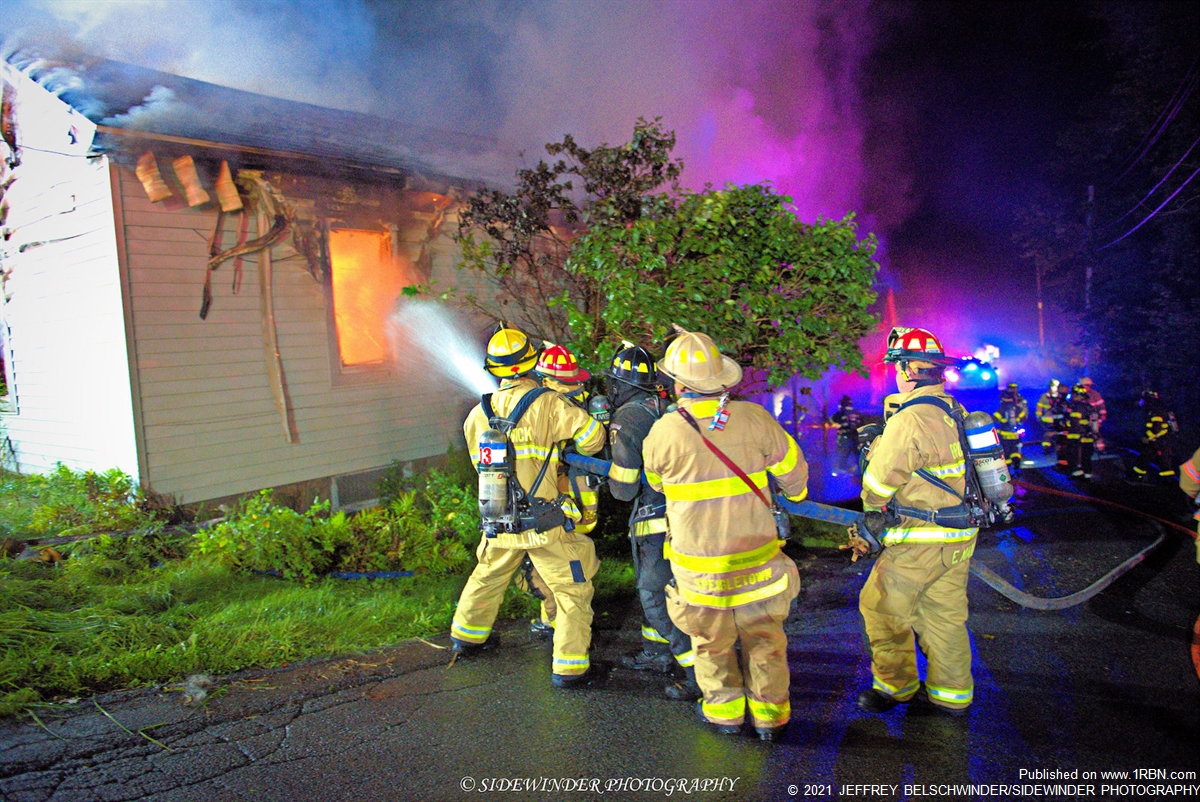 Photo by JEFFREY BELSCHWINDER/SIDEWINDER PHOTOGRAPHY
MELROSE, NY - On September 8, 2021 at 3:37 AM, the Hoosic Valley Ambulance along with the Melrose Fire Department and Johnsonville Fire Department was dispatched for a reported structure fire in the intersection of Willow Lane and Grant Hollow Road. Multiple callers reported the house to be on fire. Deputies quickly arrived on scene and notified the dispatcher that they had a working structure fire.

Melrose car four arrived on scene and confirmed they had a working structure fire with heavy fire through the roof. The deputies on scene confirmed that everyone was out of the structure. Melrose car two arrived on scene and declared the signal thirty and notified the dispatcher that the house was heavily involved and was requesting the second alarm. Hoosic Valley, Johnsonville, Speigletown, Pleasantdale, and the Center Brunswick Fire Department was dispatched to the scene. Engine 206 quickly arrived on scene and firefighters deployed a inch and 3/4 hand line to the front of the Structure and Another firefighter deployed a inch and 3/4 hand line to the rear of the structure. The chief of the department arrived on scene and took over pump operations on engine 206 so that crews had another interior firefighter to begin to knock down the heavy fire condition. The pump operator of the engine 206 quickly connected to the fire hydrant in front of the structure establishing a water supply.

As firefighters were making a aggressive push into the first floor heavy fire blew through the second floor of the structure causing the metal roof to collapse into the second floor. Engine 35-7 arrived on scene and firefighters deployed a 2 1/2 inch hand line to the bravo side of the structure were heavy fire had blown through the windows and attic vent. Firefighters from the Mechanicville Fire Department quickly arrived on scene and began to assist crews in suppression efforts. Multiple Firefighters from additional departments quickly arrived on scene.

Firefighters quickly began to gain control of the heavily involved building. Paramedics and EMTs from the Hoosic Valley rescue squad administered care to the two individuals that were inside of the house at the time of the fire and transported them to the hospital for smoke inhalation. Firefighters made entry into the structure and began to hit all of the remaining hotspots. Firefighters were forced to pull the front porch down to gain access to an area that was still burning. Fire investigators arrived on scene and began to conduct their investigation into the incident. Firefighters remained on scene until the early hours of the morning conducting overhaul and placing their engines back in service. The fire is currently under investigation at this time.
This article is a direct street report from our correspondent and has not been edited by the 1st Responder newsroom.