Guilderland Center Firefighters Battle Commercial Fire On Western Avenue
By JEFFREY BELSCHWINDER, Senior Correspondent | September 04, 2020 | NEW YORK
Story No. 090920105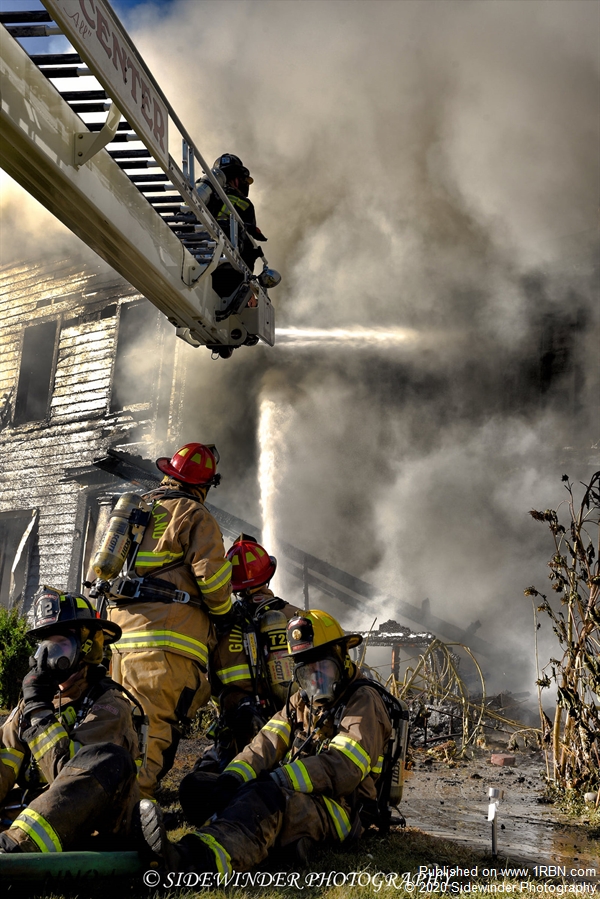 Photo by Sidewinder Photography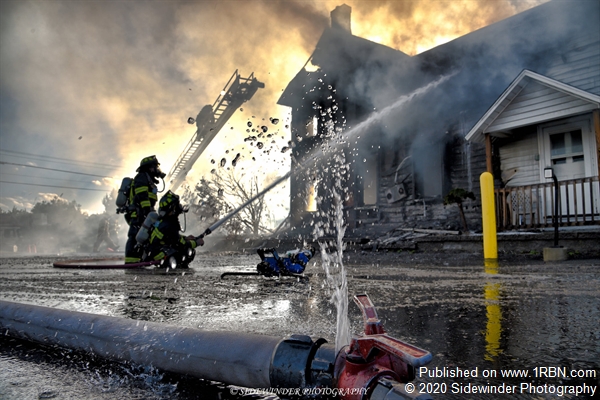 Photo by Sidewinder Photography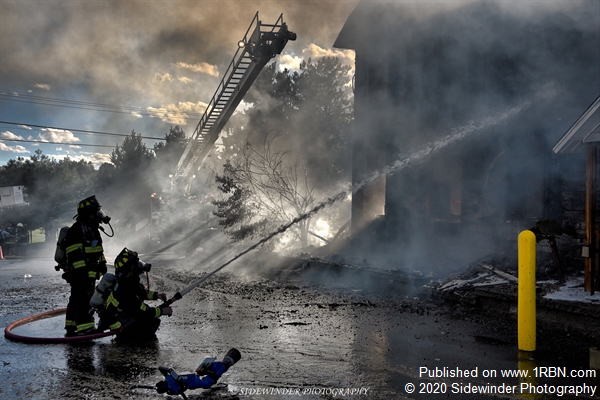 Photo by Sidewinder Photography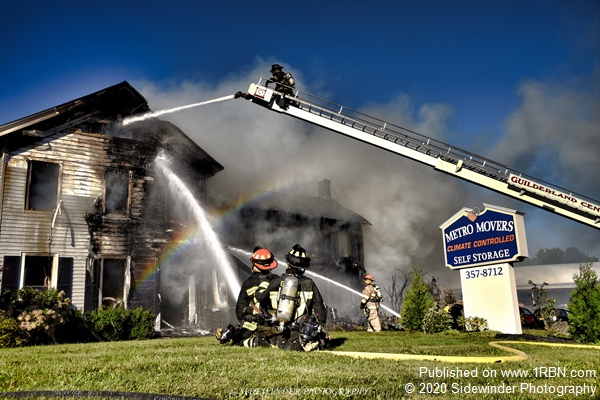 Photo by Sidewinder Photography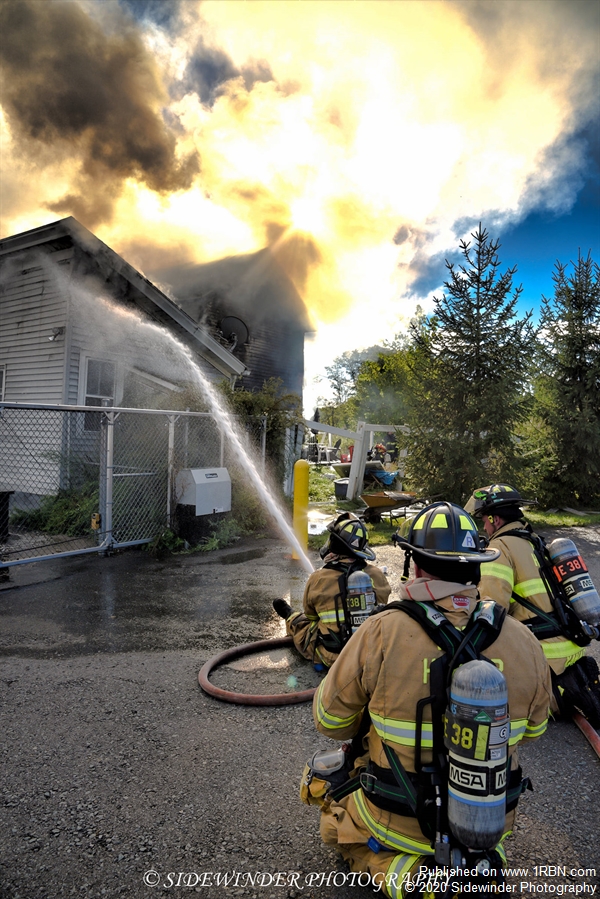 Photo by Sidewinder Photography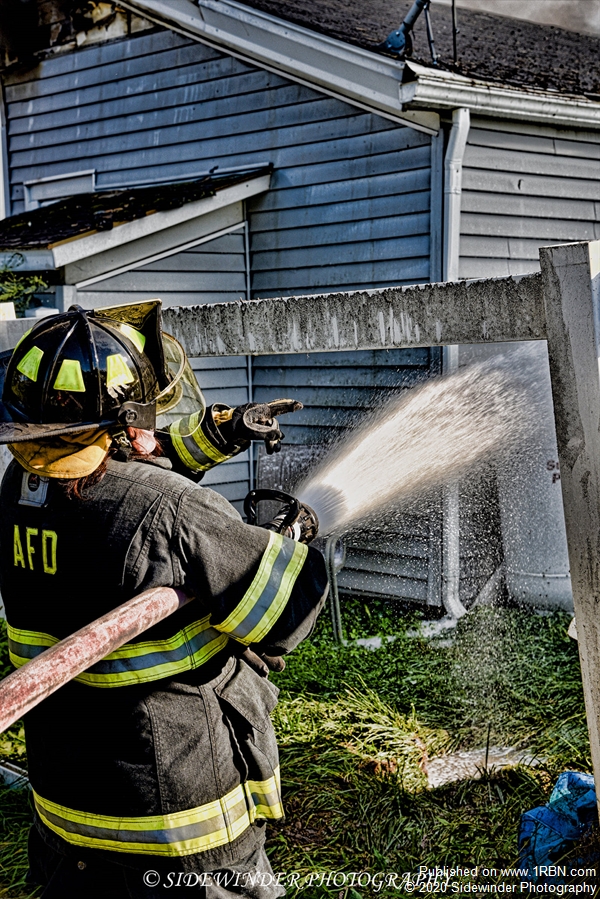 Photo by Sidewinder Photography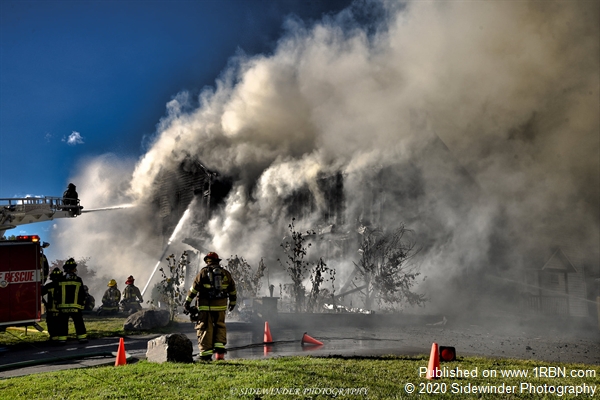 Photo by Sidewinder Photography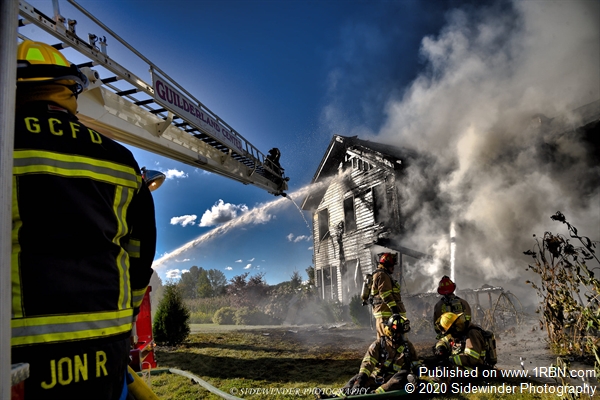 Photo by Sidewinder Photography
On September 4, 2020 at 4:29 PM, The Guilderland Center Fire Department with Guilderland, Altamont, Fort Hunter, Westmere, and North Bethlehem Fire Department for rehab was dispatched to 4773 Western Turnpike for a reported structure fire.

Multiple fire chiefs called in route to the scene and the dispatcher notified them that the front porch of the building was on fire. Car seventy-seven arrived on scene and had heavy smoke showing from the front of the building and declared the signal thirty for a working structure fire. The fire chief quickly made sure everyone was out of the structure. As the first arriving chief was making his safety walk around of the fire building, the fire rapidly began to grow and blow out all of the front windows of the structure. Heavy black smoke from the fire could be seen up to 15 miles away in the clear afternoon sky. The first arriving piece of fire apparatus on scene immediately pulled a two and half inch hand line and began to knock down the fire in the front of the house. With the heavy Cross breeze coming from the front of the house it quickly allow the fire to spread to the rest of the structure. The fire quickly began to blow out the back of the residence. Numerous other pieces of apparatus quickly arrived on scene and began to assist in knocking down the heavy fire condition.

Firefighters set up the Ladder company in front of the building and began to use their master streams on the building. The Altamont Fire Department's engine company laid in there large diameter hose to the rear of the building and had their firefighters begin to knock down the heavy fire in the rear of the structure. Firefighters had a heavy fire condition for over 20 minutes on scene before they began to get the stubborn fire under control. Firefighters continue to conduct master stream operations around the house. Heavy smoke banked down around the firefighters on the ground and around the firefighters on the ladder truck. As a large majority of the heavy fire was knocked down, firefighters begin to approach the house and knocked down the fire inside of the structure.

Firefighters remained on scene for a few hours conducting extensive overhaul of the destroyed building. No firefighters were injured on scene and the fire is currently under investigation at this time.
This article is a direct street report from our correspondent and has not been edited by the 1st Responder newsroom.